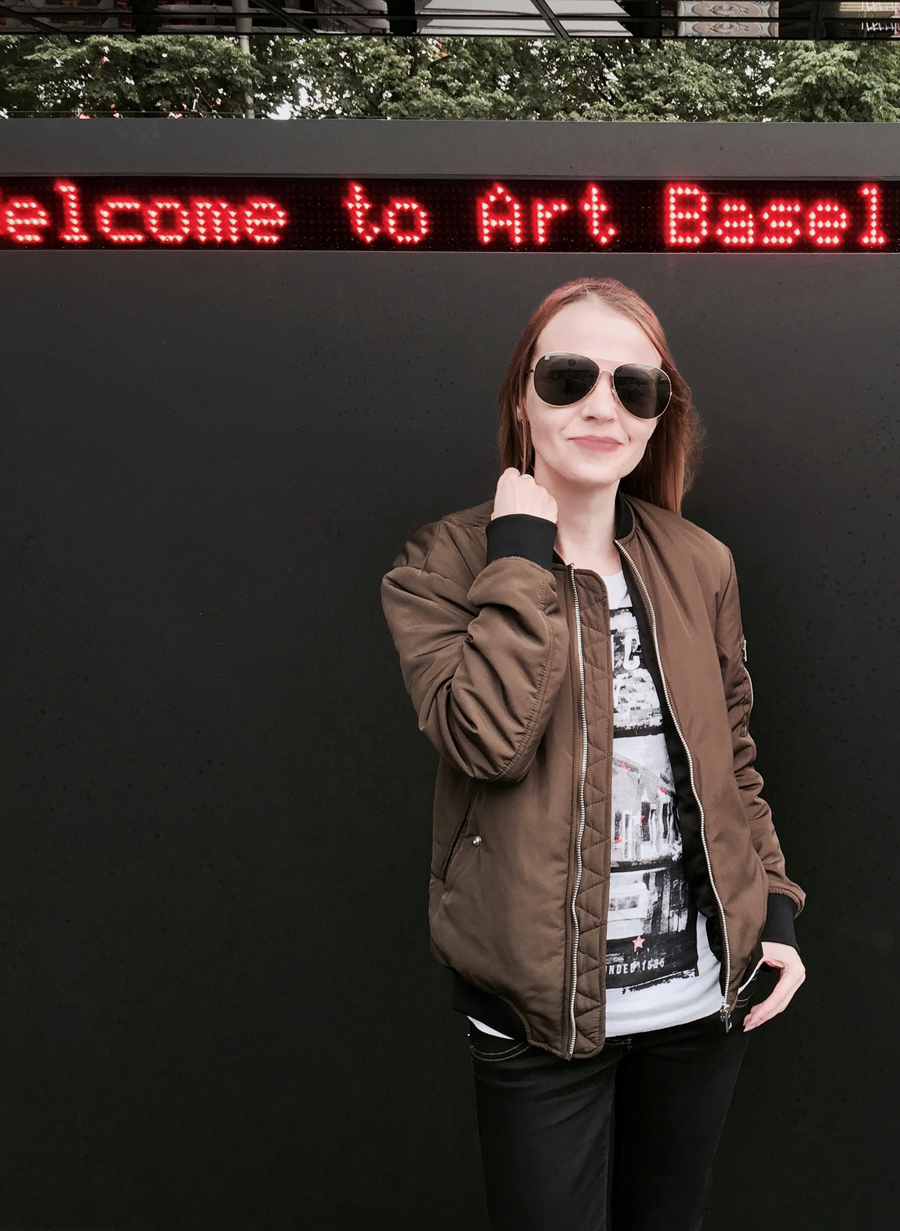 It's been a while – I've been working and travelling without much chance of catching up. One of my recent trips was a return to Basel for a few days. Here's the recap: where I stayed, what I ate and where, and  what it felt like to hang out in the city in the pretty hot summer. Last time I visited was in winter. You can check out my Basilisks post with a bunch of moody pics here if you missed it.
Last summer was cold and windy (as you can see I' wearing my khaki bomber) but now it was very nearly unbearably hot. Thanks to this, I discovered a local tradition: here in Basel, going to the beach equals floating down the river Rhine hanging on to a waterproof 'fish bag' that holds all your stuff including the laptop if you're heading home from work.
Where I stayed
I stayed at the Hotel Victoria at the central railway station, a bustling area where a whole bunch of tramlines meet. By the way, I've had my share of living in and visiting cities with trams but Basel has the most sophisticated and convoluted tramline network I've ever seen. The trams are absolutely cute as they worm through the narrow medieval streets.
Hotel Victoria has a great restaurant called Le Train Bleu, with a big terrace just off the Centralbahnplatz. It's full to the brim with guests in the evenings but one evening I found a corner table and had a really amazing mango chicken curry. I made good use of the terrace in the mornings, too – the best spot for coffee.
Where I ate
Besides the hotel's restaurant and the quick sandwich lunches I grabbed wherever I could, I had quite a few great lunches and dinners (always with local beer). I mostly went for salads with or without meat. I'm not that much of a salad freak but I had good reasons. First, it was way too hot to have anything more hearty than salads. Second, I found that all eateries used top quality fresh ingredients, everything I had was amazingly tasty and perfect to keep me going.
Below you can spot the minimal mozzarella salad from a place called Walliser Kanne, the uber-fruity Juanita salad with chicken at the Hotel Restaurant Stadthof (both very close to the Marktplatz). Then, I had to try the Wurstsalat close to the Messeplatz (Restaurant zum Wurzengraber). It's such a staple, you can find it everywhere in town around or below CHF 20. It didn't disappoint, it came with lots of veggies and a bit of pasta salad. This gave me energy for long long hours afterwards.
Summer in the city: bomber and pyjamas
Well, when it's really hot, it's never easy to stay on top of things. Besides river-bathing, you can always go shopping or pop into the great museums (the art scene is big over here). In the summer, lazy evenings are the real height of the day. After some great dining and local beers, I enjoyed beautiful river sunsets and long walks to explore the different neighbourhoods. Some of my pics here are from the Oldtown and Gellert districts but I may well explore others over the years.
Then, if it's one of those summers when the weather gets cool, there are two things to do. First, cover up in a light and warm khaki bomber jacket like I did in my throwback look. Second, when you're tired of it all, just snuggle up in bed in some cool classic pyjamas.
Cheers,
Gabriella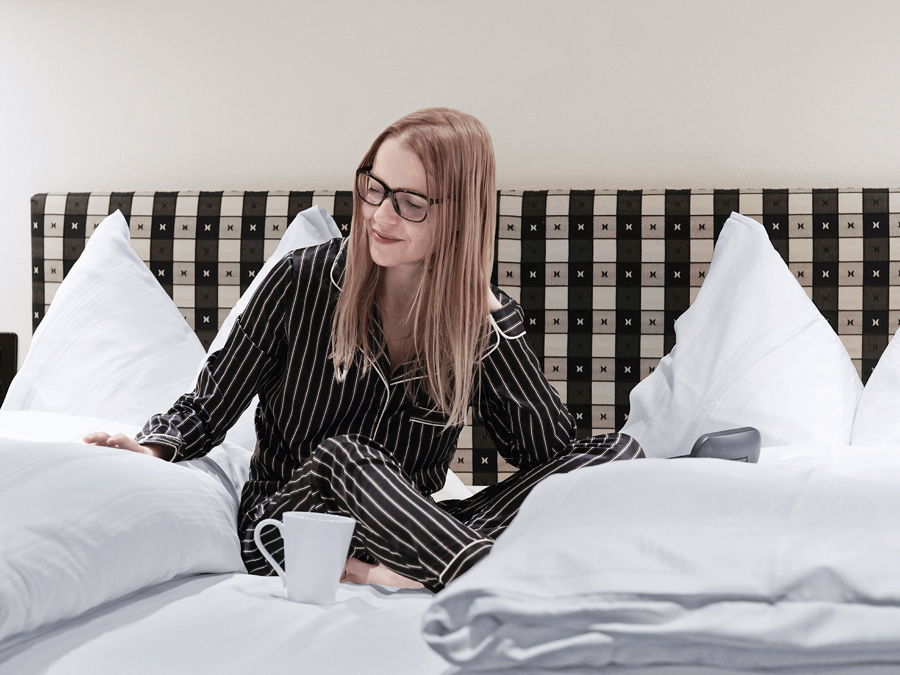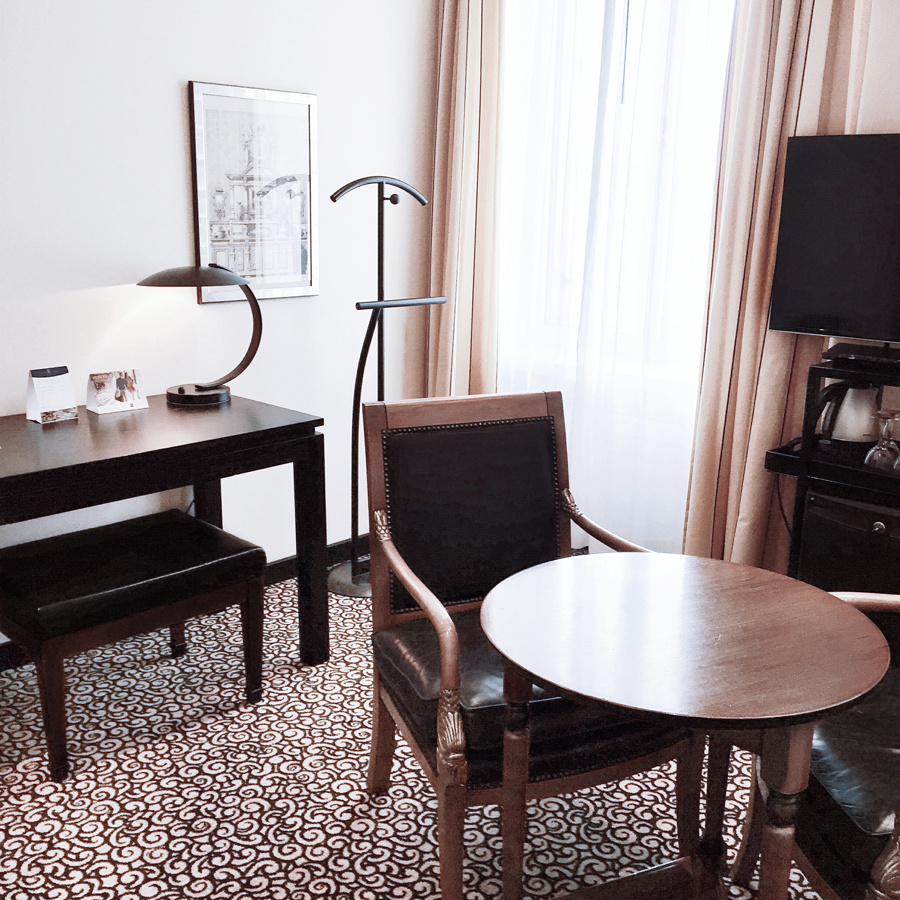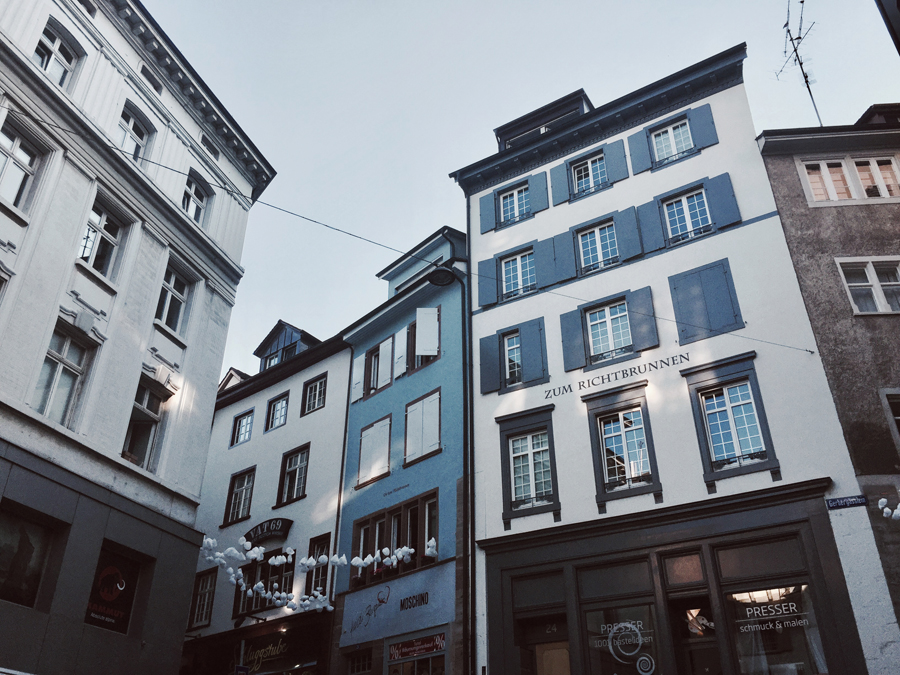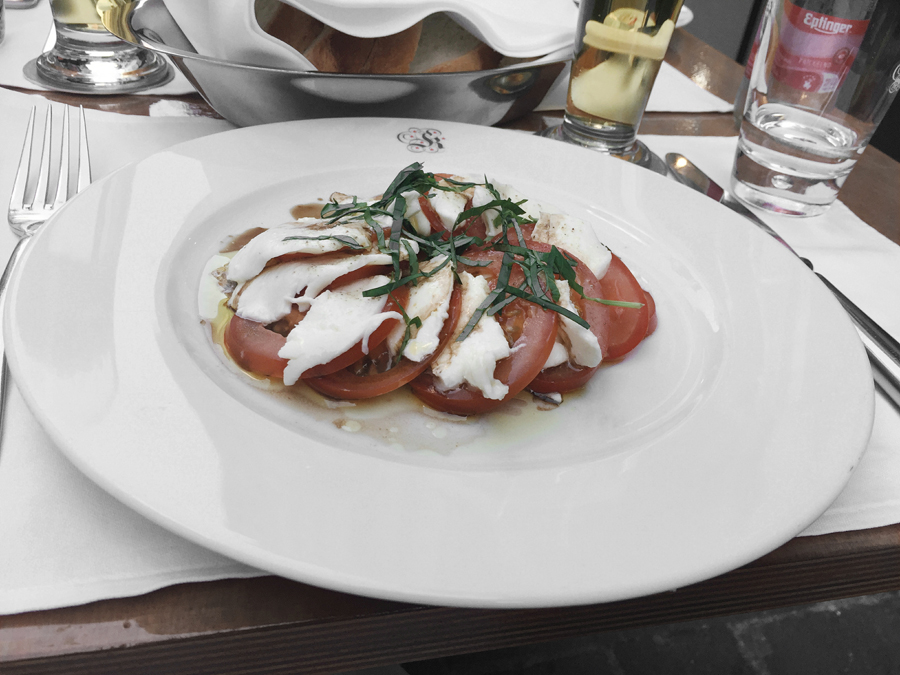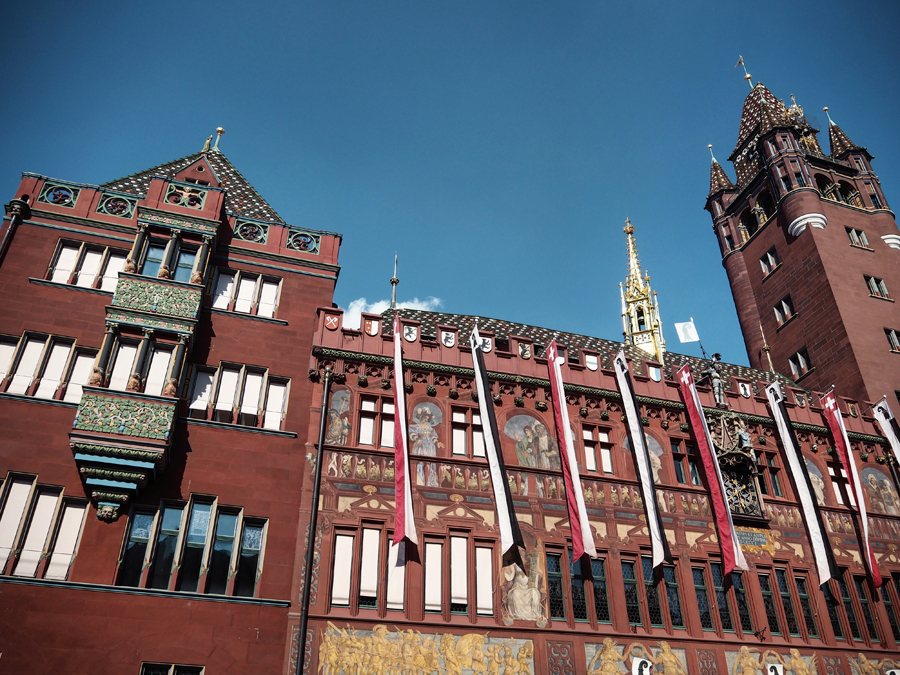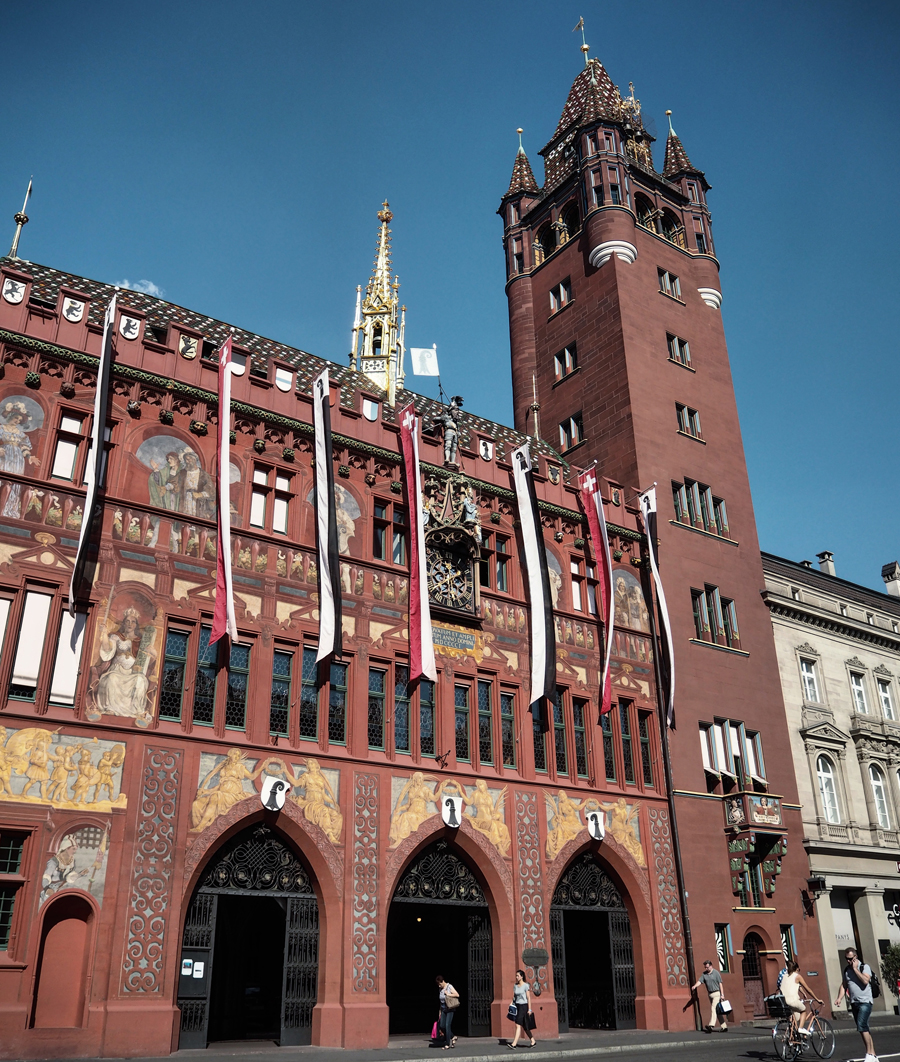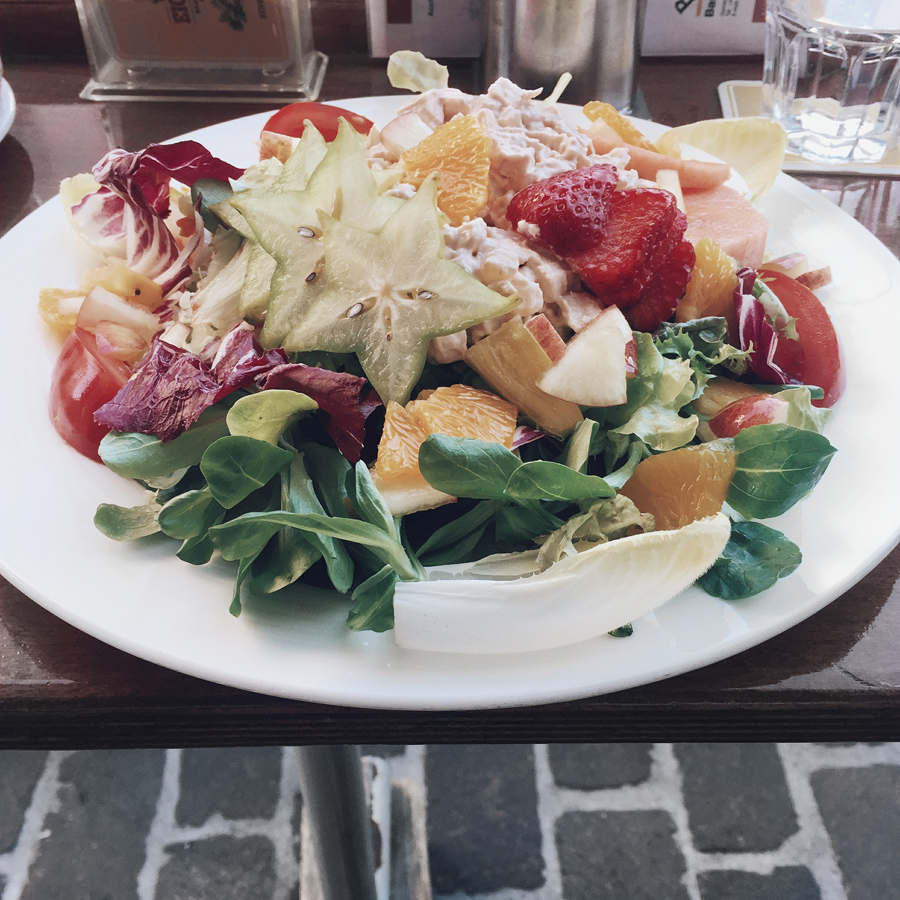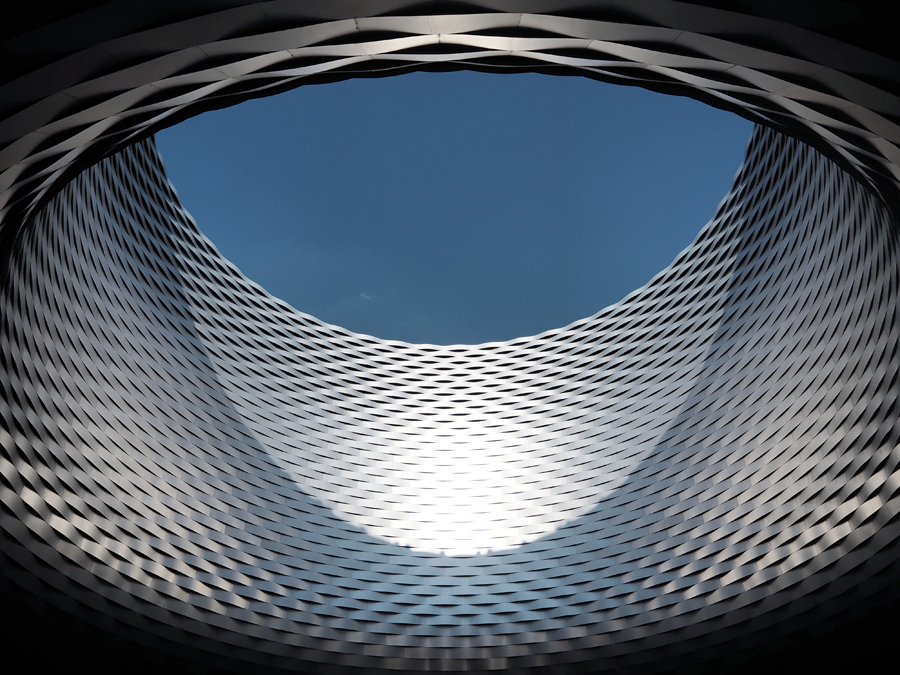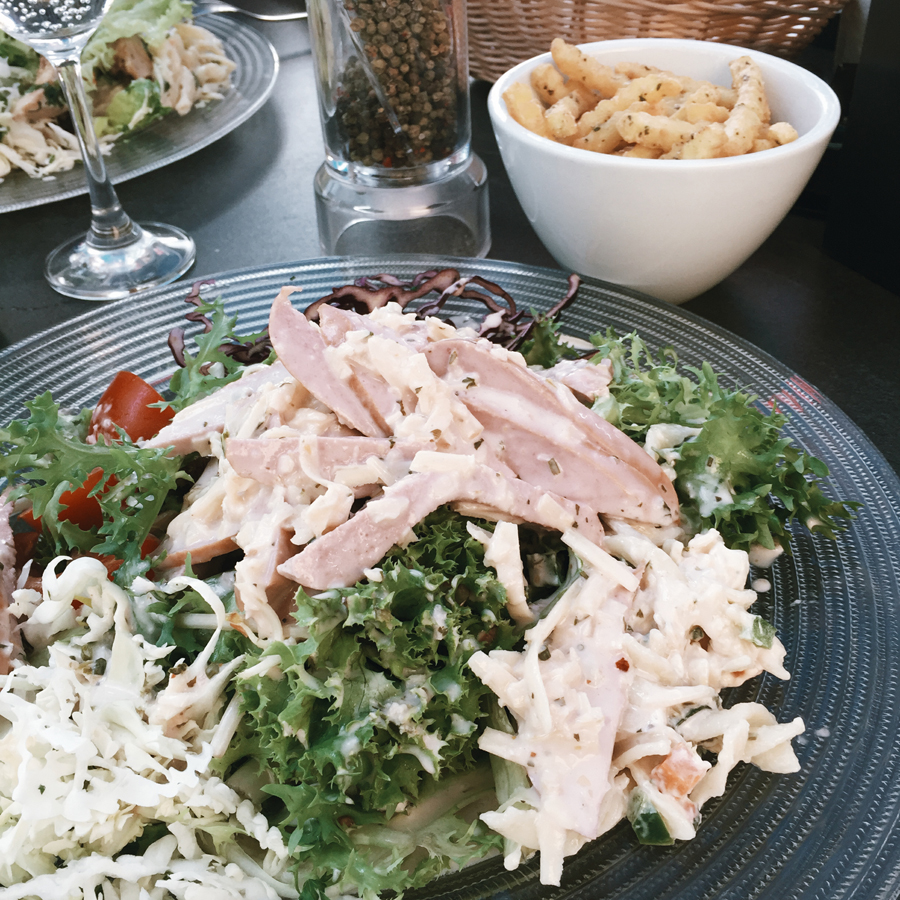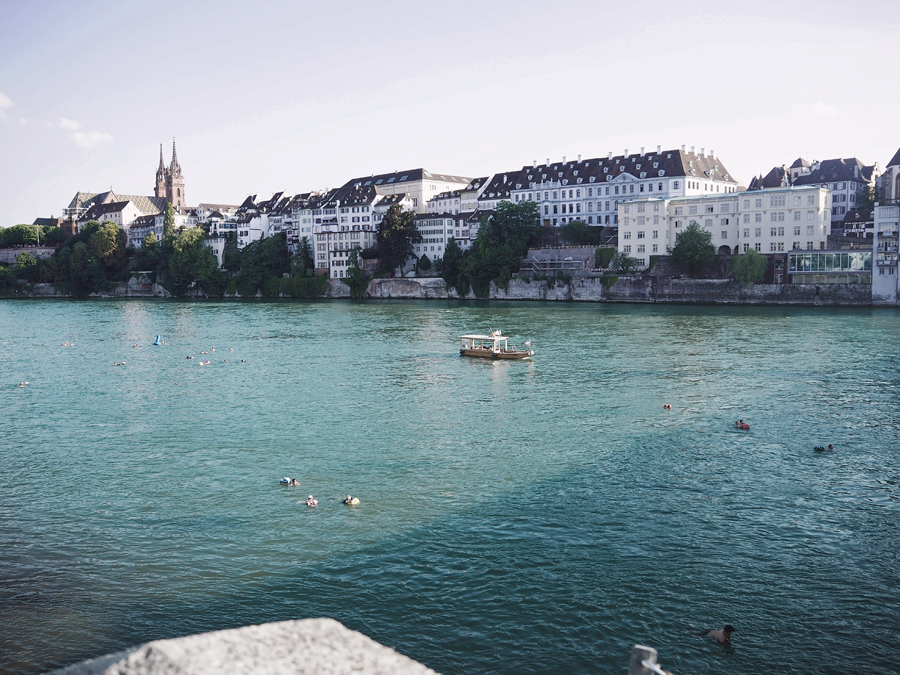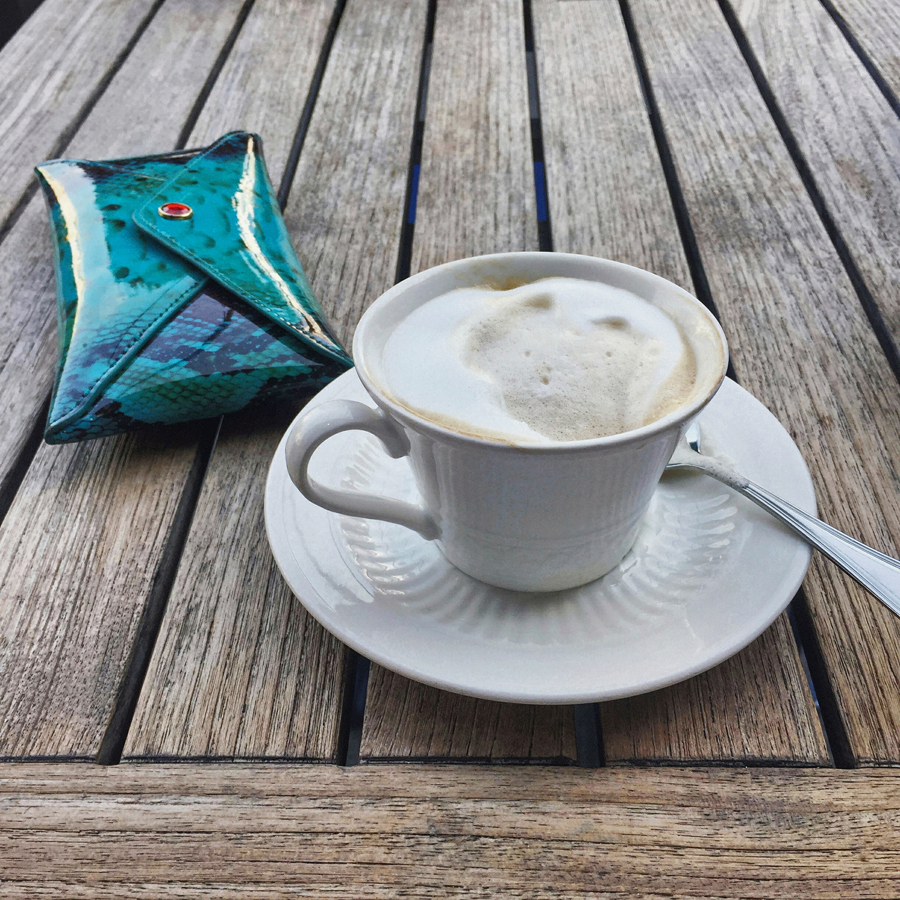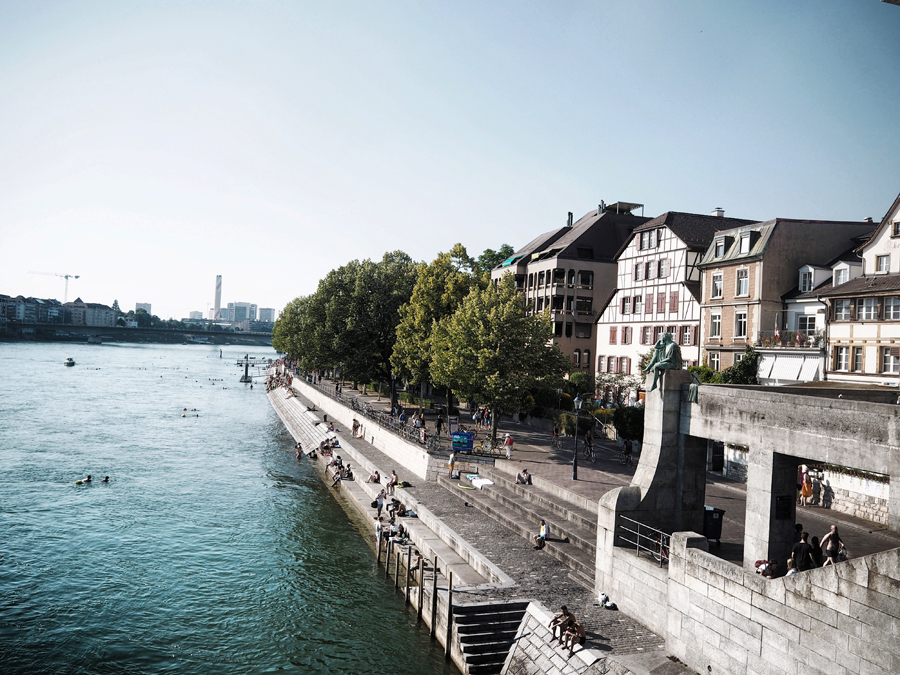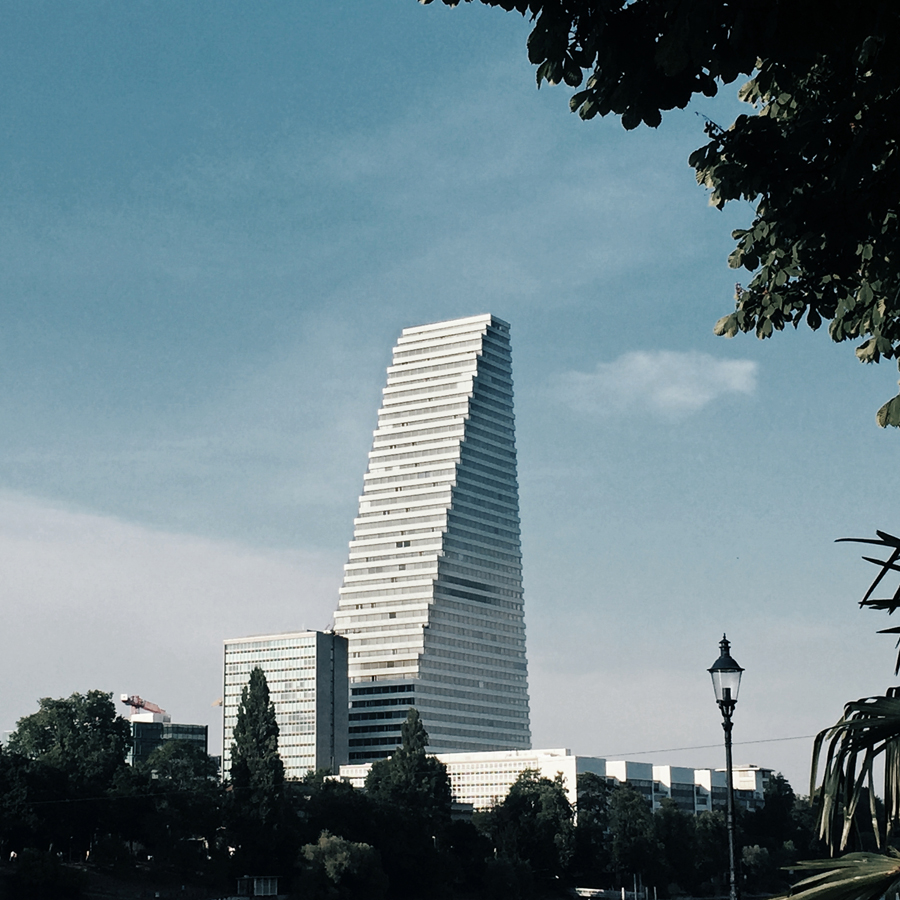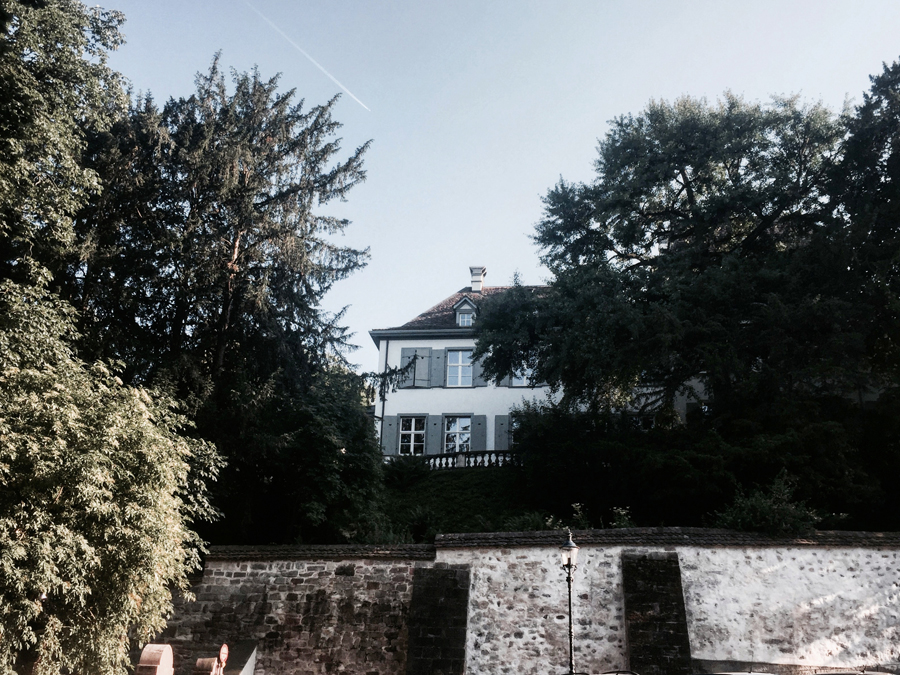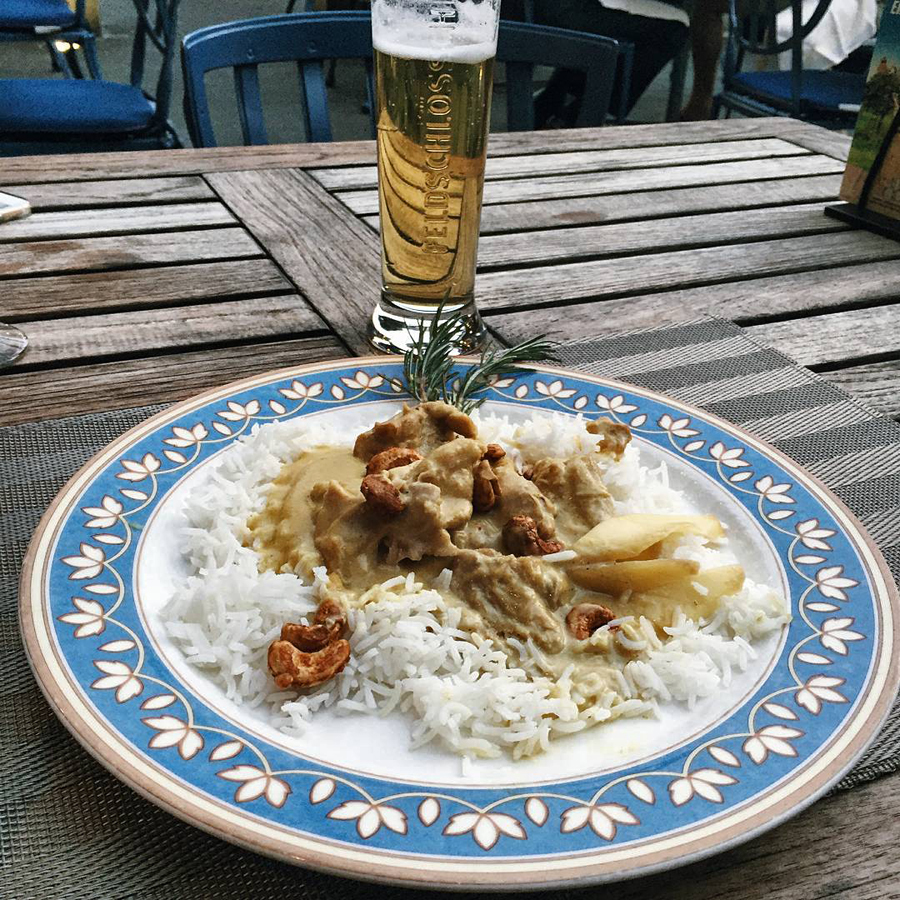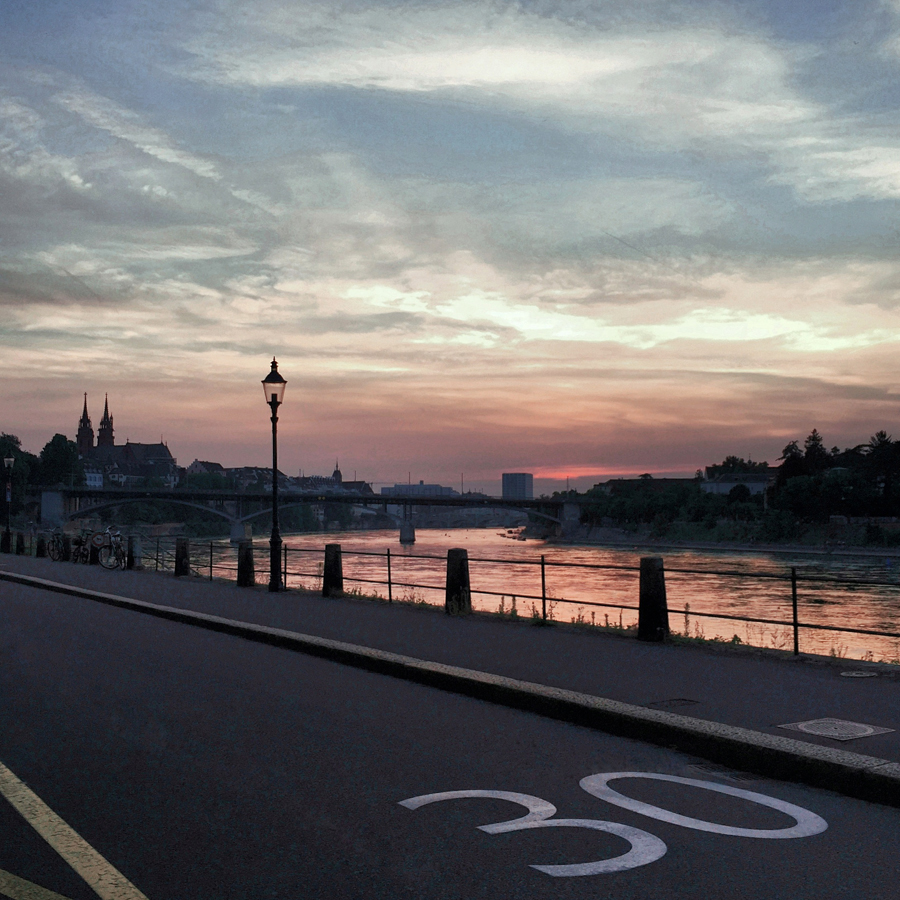 khaki bomber: Zara
jeans: River Island
t-shirt: New Look
satin pyjamas: New Look (similar here, here, here, here and here)
glasses: Dolce & Gabbana