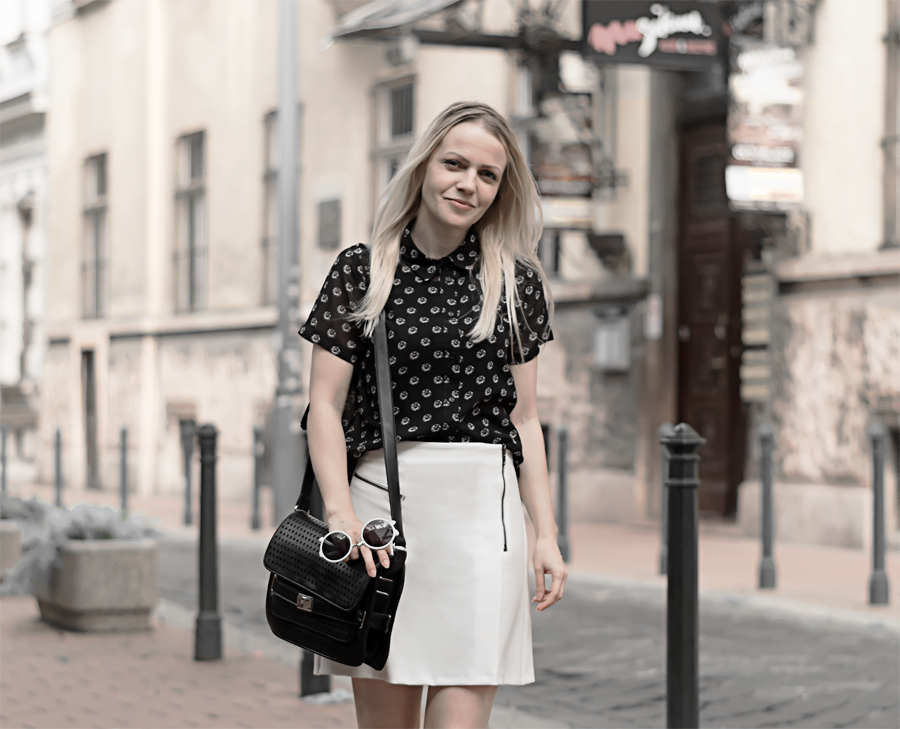 Hey guys! Today's outfit is an oldie, featuring pieces from years ago but I definitely wanted to share it. First, because it's a fave look: it's bold, monochrome, striking and uber-classic. Second, it's kind of prophetic – it shows my current approach to style better than any other old outfit.
In the past year I've watched my style turn minimal organically. I wear lots of black, black and white and grey. At the same time, I haven't given up on print, as long as it's predominantly black and white (like the check print here and 15 cool outfits here). And now, here's a monochrome look from before, screaming total maxi-minimalism with black and white print like I pulled it together today. The best part, though, is the twist: an inversion to the traditional 'white top, black bottoms' combo, paired with the white sunnies.
The timeless monochrome style hack
Try this for totally new perspectives: look at the classic – and sometimes boring – approach first, and cook up ways to invert it.
Looking back, I think it's my 'this-is-what-started-it-all' outfit. What's yours? <3
Love,
Gabriella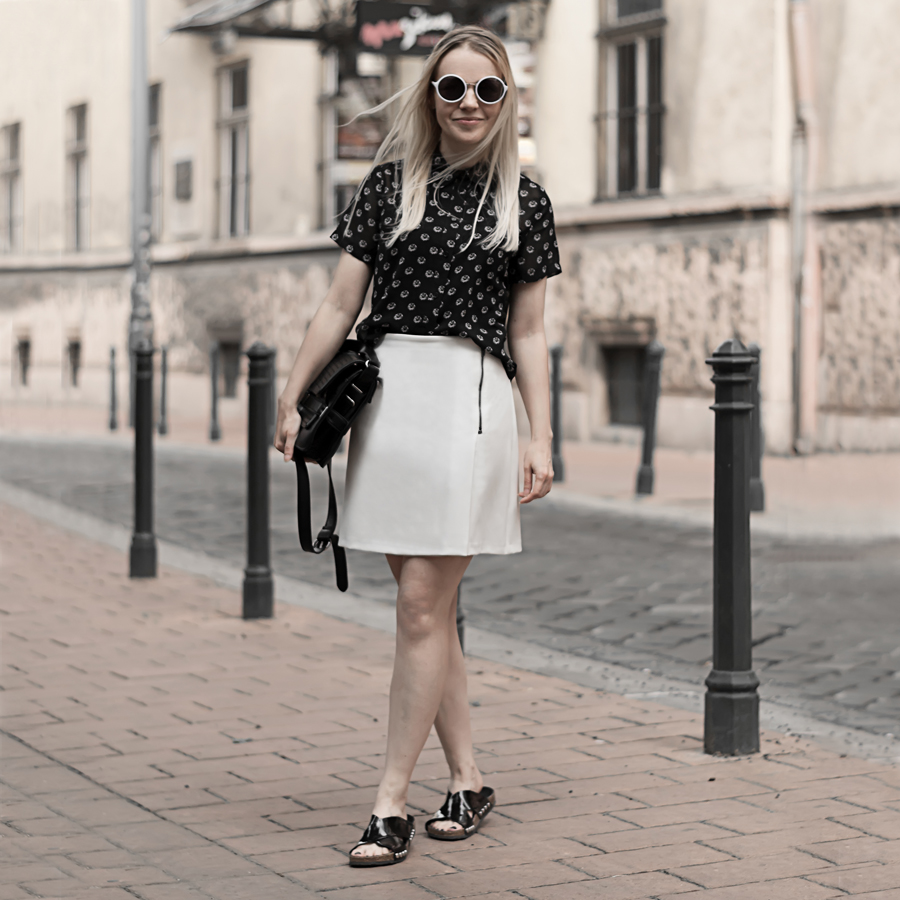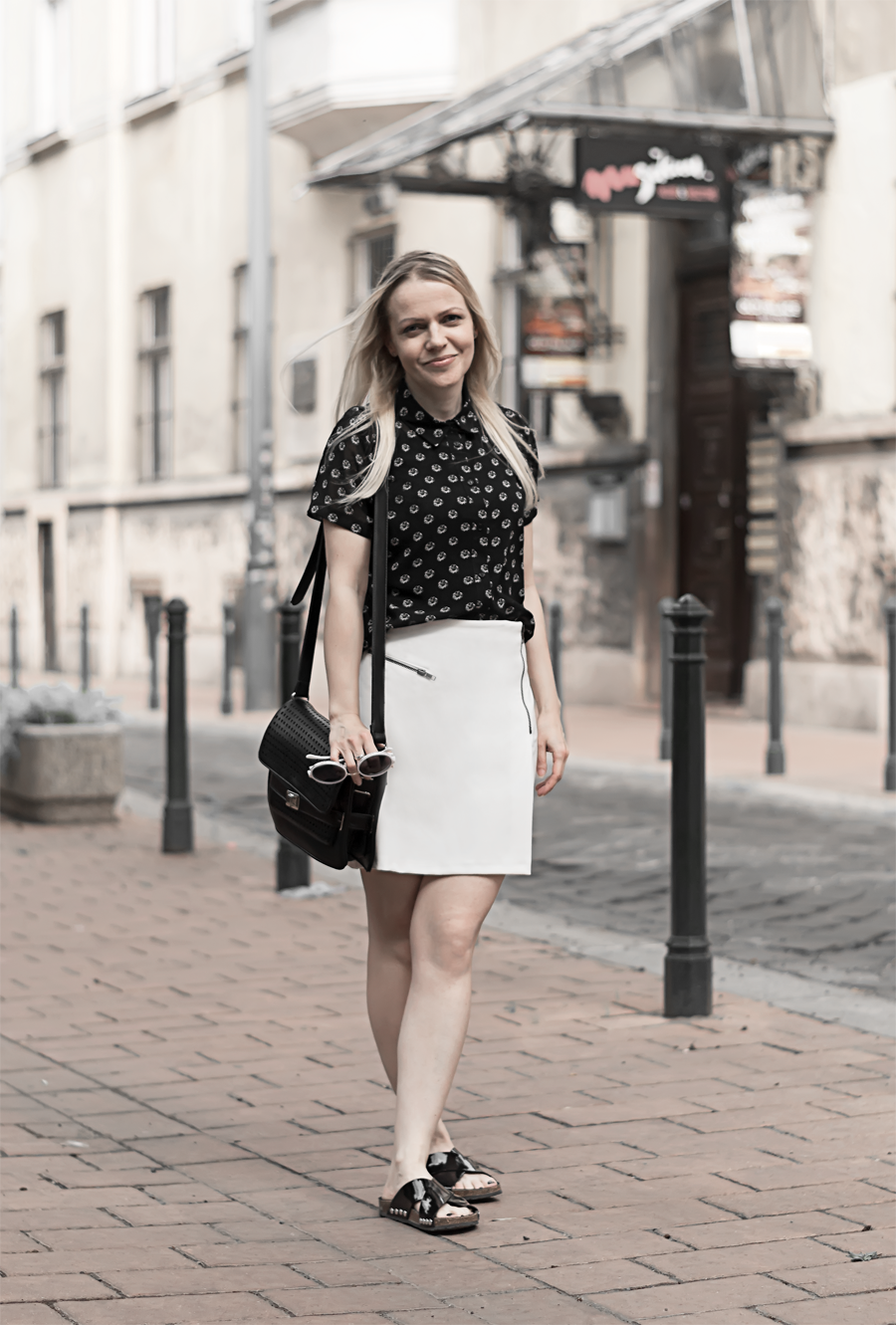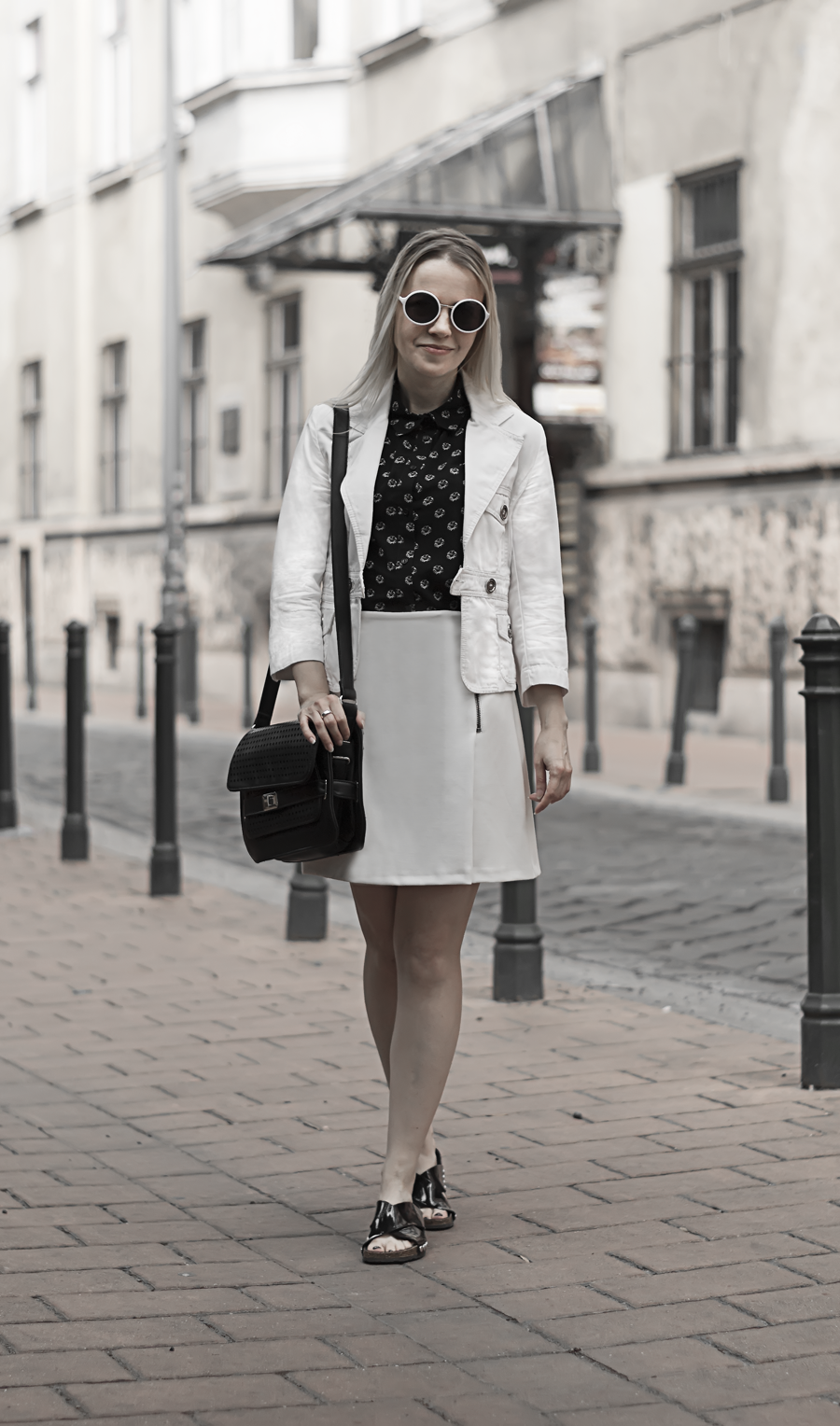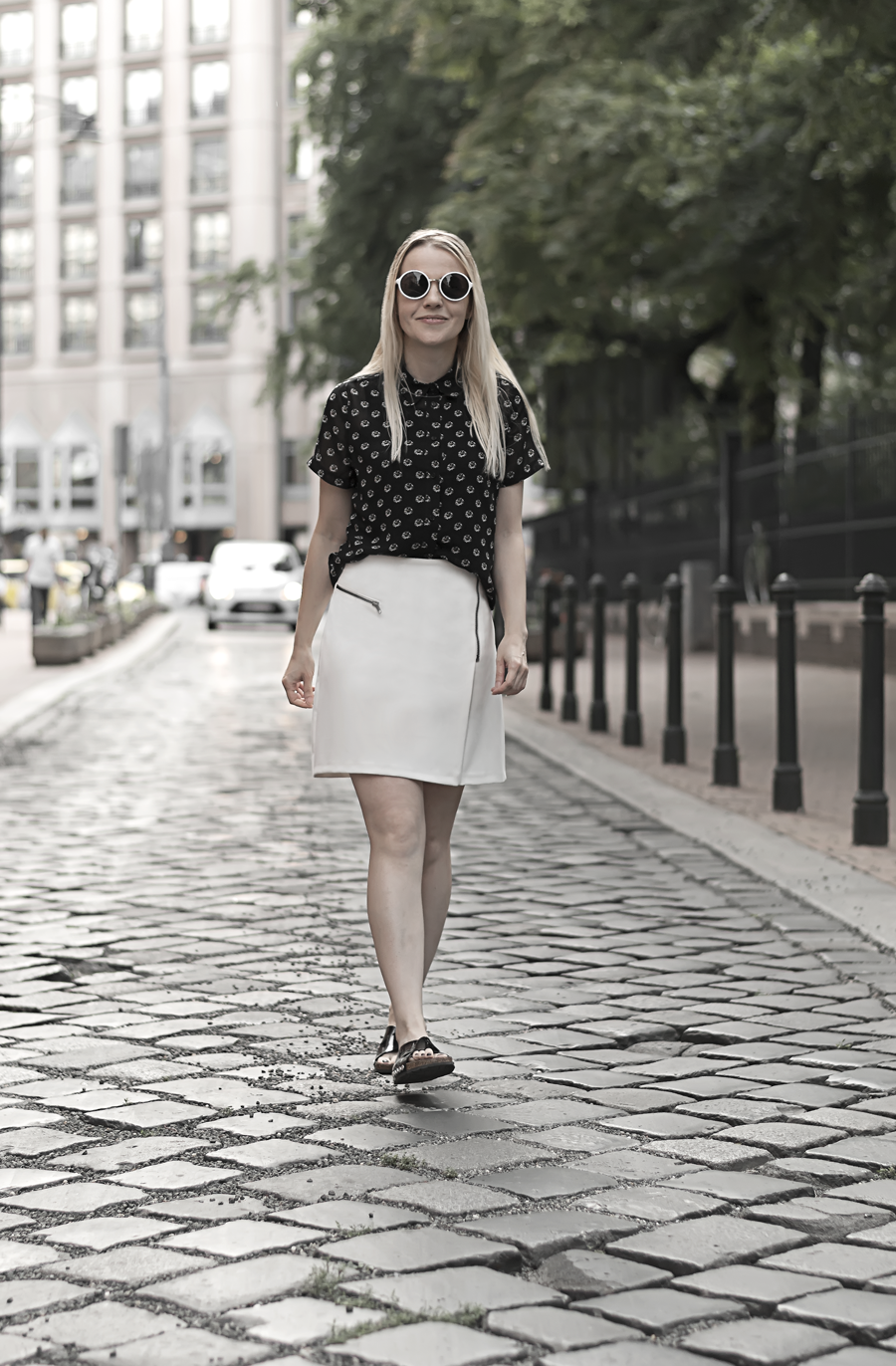 shirt: New Look
skirt: Topshop
leather slides: River Island
bag: Stradivarius
sunglasses: Primark
blazer: Mango
Photography: Laszlo Kubak