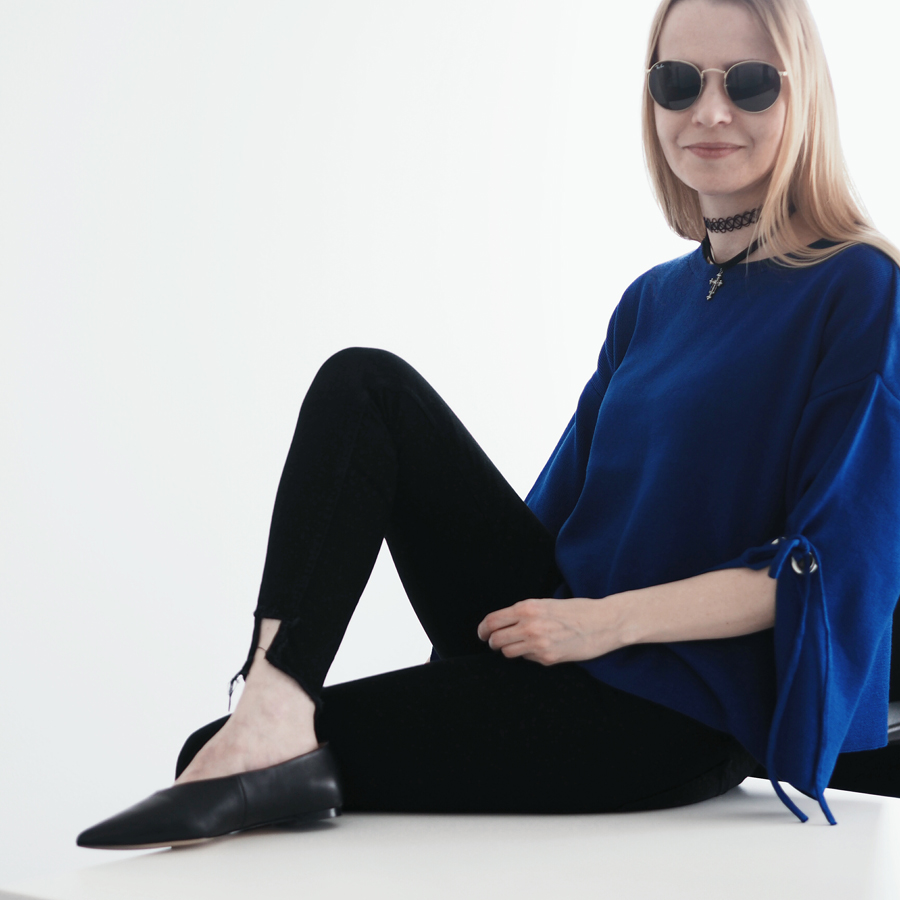 Hey guys, can you believe spring is here? I don't know about you but the time I start to feel we're well and truly intro spring is when I have the first seasonal shopping haul under my belt. And it's not only the shopping, of course – it's about venturing outside in some of the new pieces.
As a kid, when asked about my favourite colour, I said, 'Blue!' every time, sans hesitation. Then I explored many other colours, then got to black, white and grey, but I kept blue close, at least when it came to denim. But this sweater is different. Not particularly muted, to say the least, and not a boyish shirt either, to balance out its loudness, oh no. This is knitwear. So, after all this time, it's time to admit: blue must be my fave colour.
The minimal part
So first, let's see what we have on today: a jumper, black jeans, leather flats. It doesn't get more effortless minimal than that, right? It just feels right, chic, and it's all totally comfy.
The maxi-minimal touch: the spring trends
So what's going to get us excited about the black-jean-and-sweater look? It's the nod to the trends, I guess. I love black jeans = minimal. I'm getting a fresh pair with cut-out raw hem = maxi-minimal. I'll wear a sleek blue jumper = minimal. I found a slightly deconstructed eyelet tie sleeve detail one in royal blue for a fiver = maxi-minimal (and budget-friendly). All in all, this look ticks a bunch of boxes: cool hems, eyelets, tie sleeves, pointed shoes with a V-shaped opening, and chokers. Best of all, it does so in a chic and understated way.
The crown of it all
What really inspires me though, are the shoes. I've finally scored a handful of new styles recently (all black, yes) and they are the true seasonal refreshers. For example, this pair is a premium leather flat with the 'v-neck' cut, which is a dream the way it goes with minimal looks.
What's your biggest inspiration, your fave trend this spring? What's your recipe for effortless minimal?
Love,
Gabriella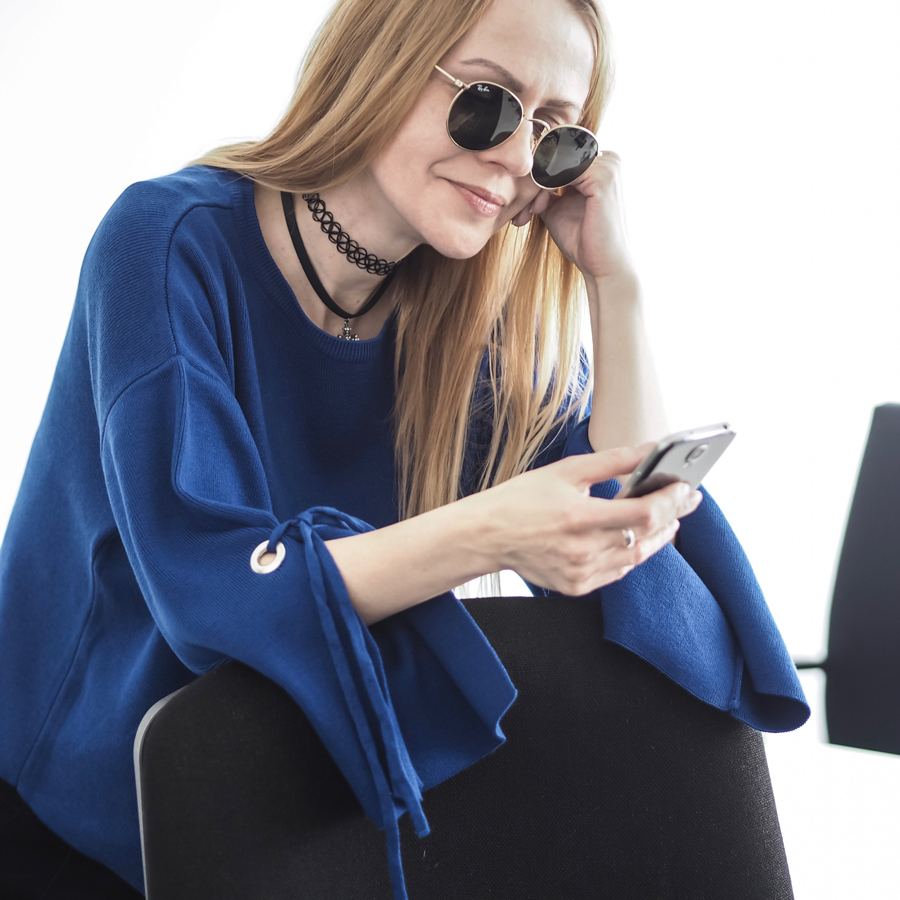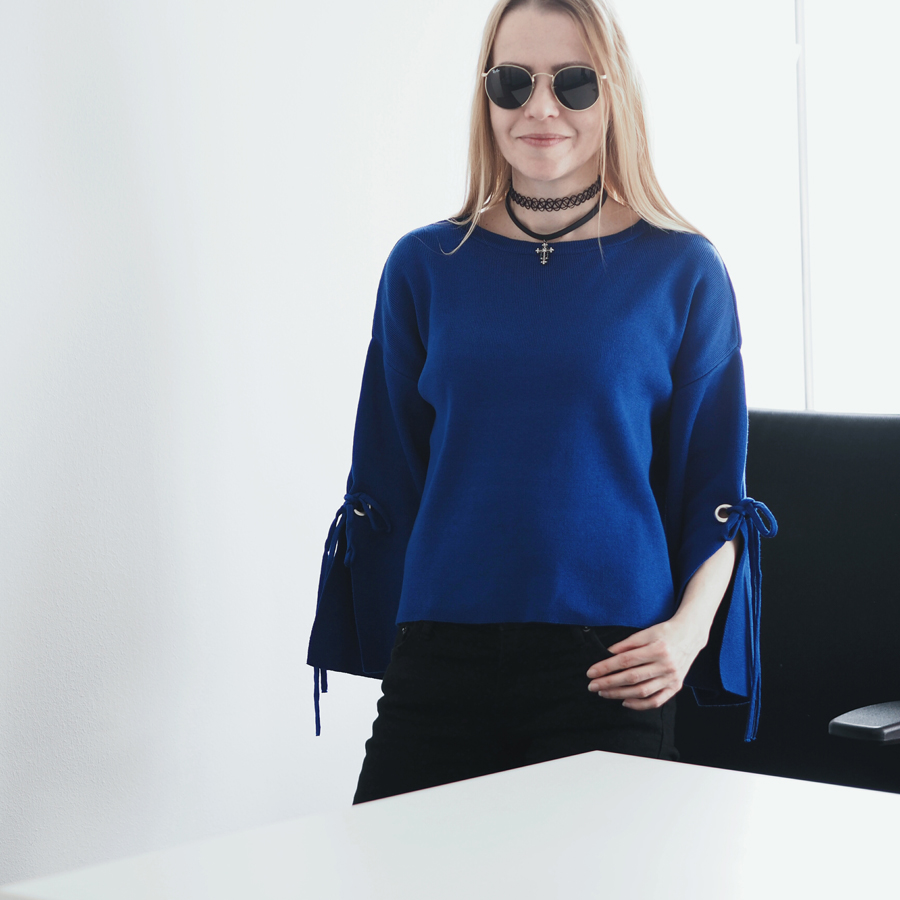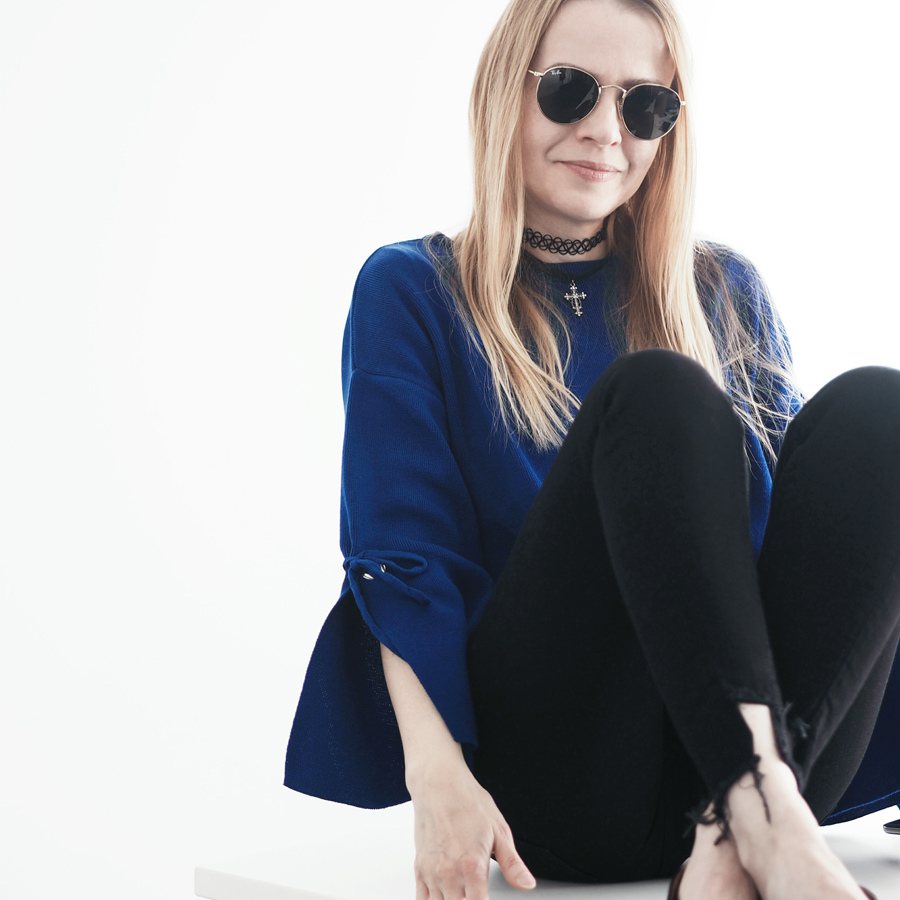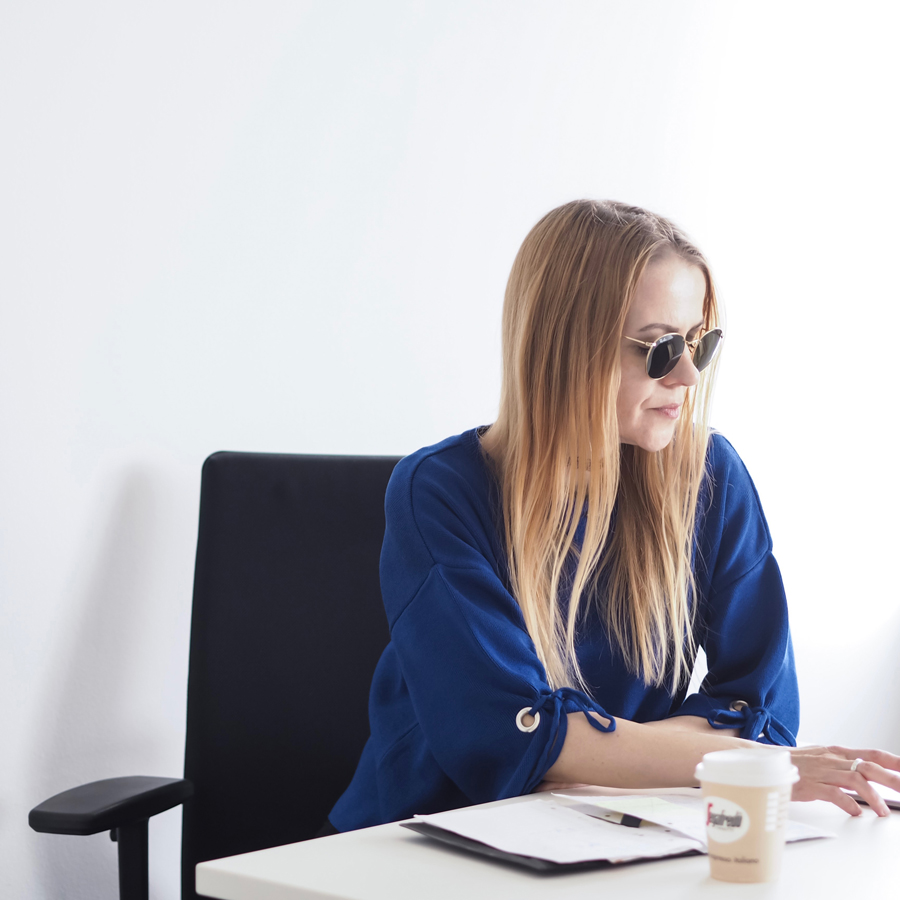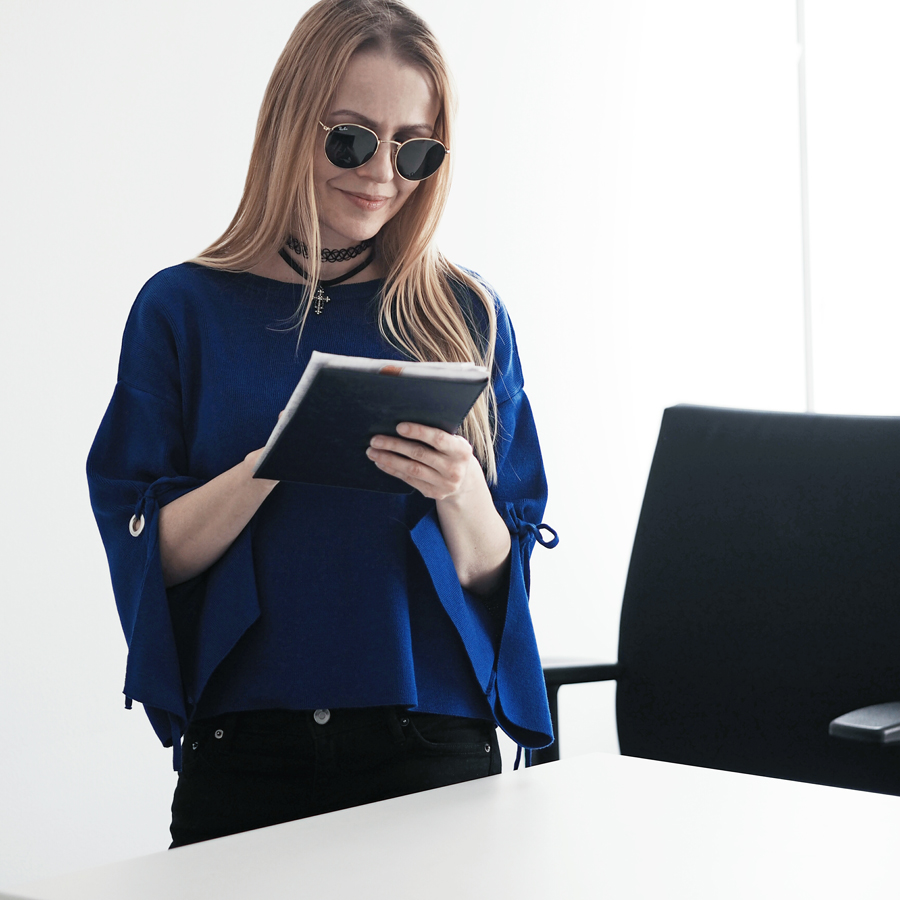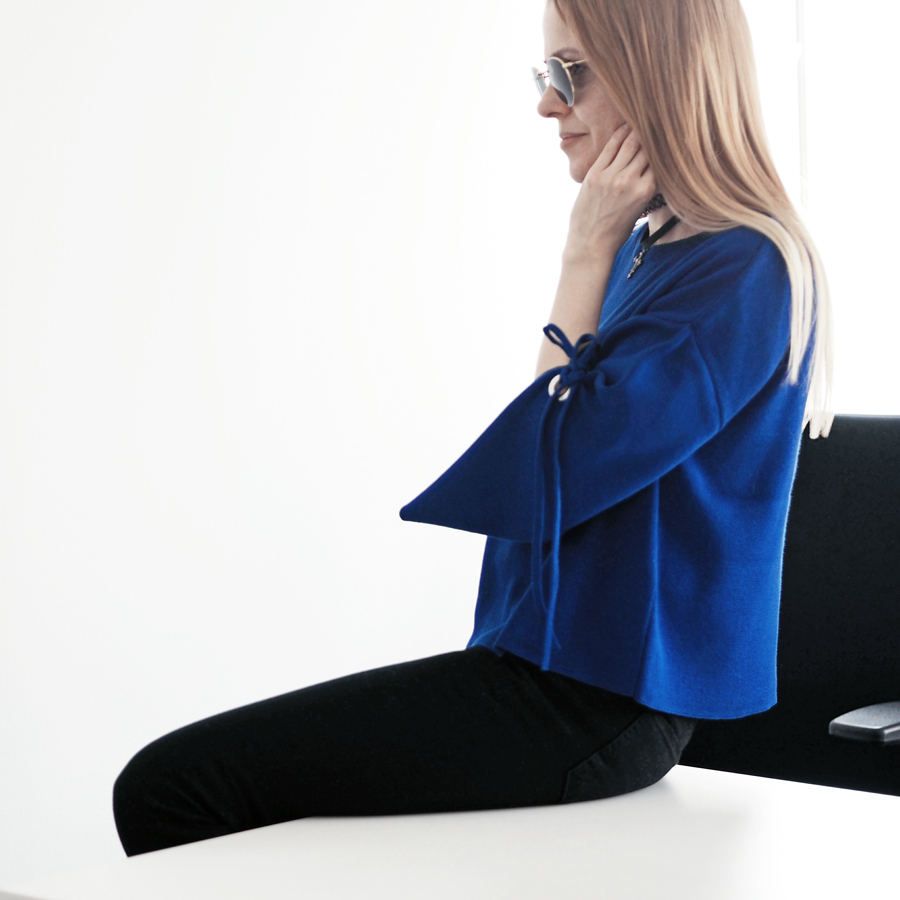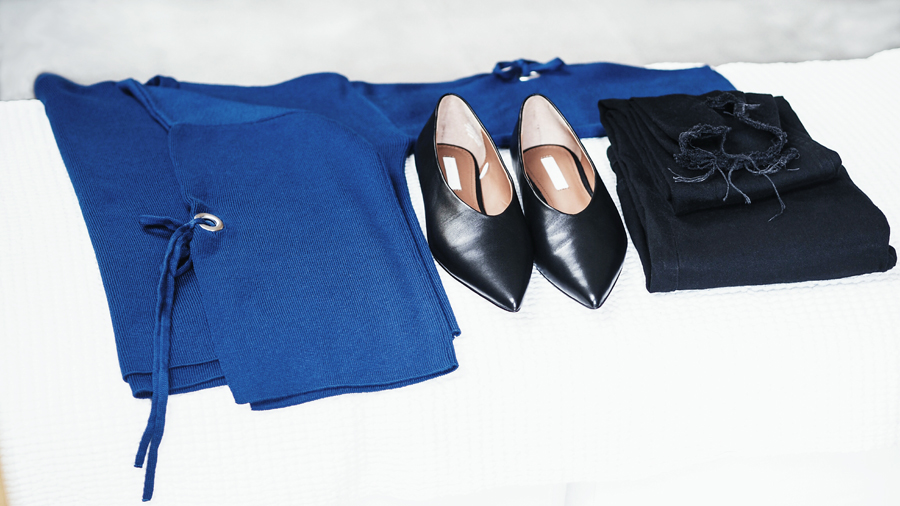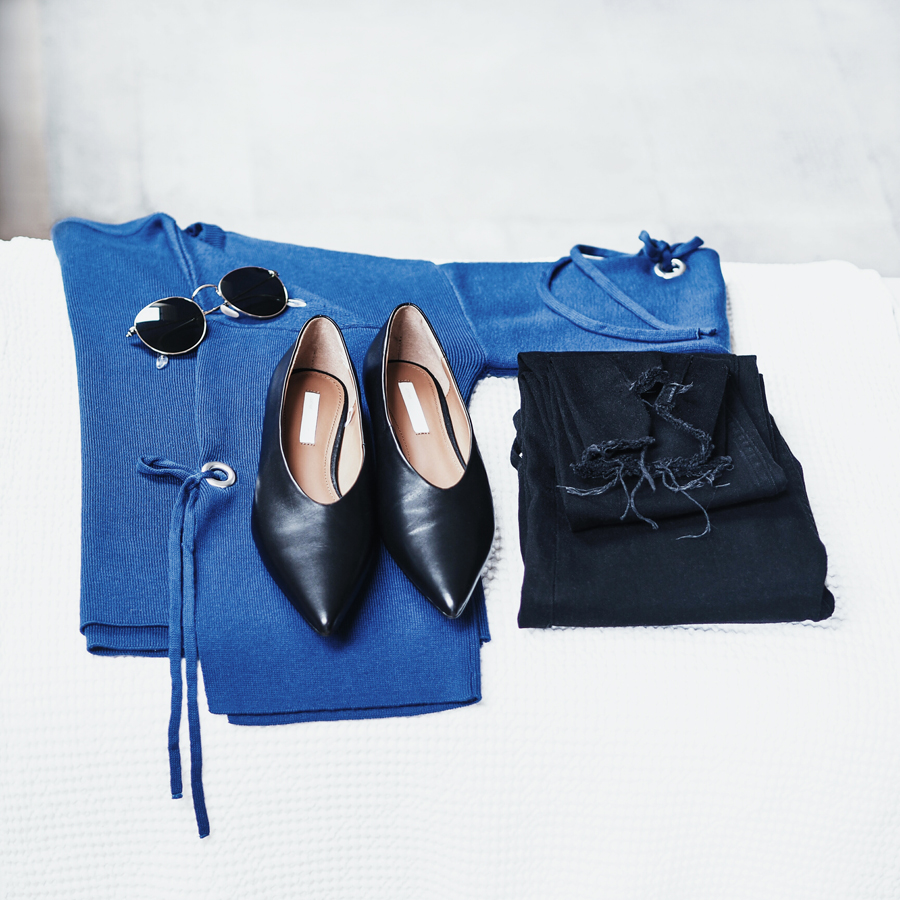 eyelet jumper: New Look (mine is petite), the same in the regular range, plus similar here
jeans: H&M, similar here and here.
leather flats: H&M
sunglasses: Ray-Ban
tattoo-style choker: ASOS, similar here and here
cross choker: New Look, similar here, here and here