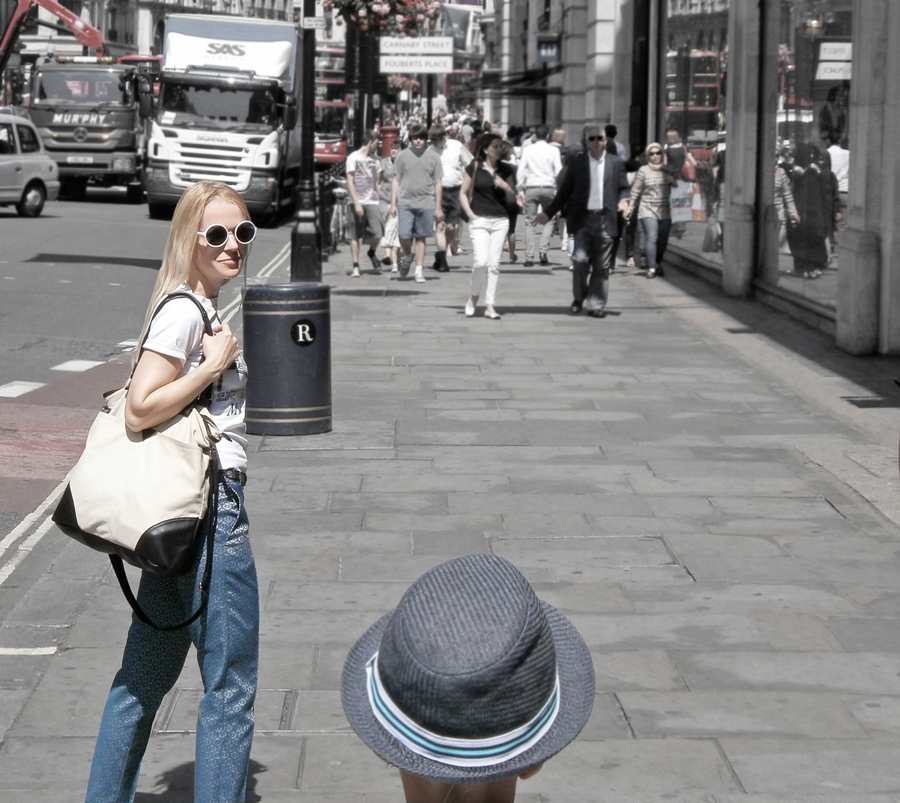 Shopping in London? Be ready for the big jostle
Shopping around Regent Street requires some stamina… When you head out on a mission, you will want to feel confident even after several hours of running around. So, I quickly wanted to share an outfit perfect for shopping, and the number one style hack to build easy fashion pro outfits. Just on a side note, I tried and tested something more. Take it from me (or just check out the pics, *ouch!*, *eek!*, *smash!*): it's very nearly impossible to shoot an outfit on Regent Street 😀 . Anyway, below I have a much better fashion pro trick you'll want to keep in mind when creating your own looks.
I already posted an outfit ready for some daytime Camden Town fun, and a look for a quick dash to Greenwich but those are way more casual. This one, besides being comfy, also serves to indulge your inner fashion pro.
The number one fashion pro trick for building an outfit
Pick a trend. First thing's first, right? Apparently, printed trousers and suits – think striped, pinspot and tile print pyjamas  – are still a thing. So, if you still have some of those in your closet, don't get rid of them just yet. I chose my blue and gold small tile baroque print pair for the occasion.
Balance it out. Next, if your chosen key trend is smart or could be classified as occasionwear, pair it with something brutally casual. A simple black or white tee, a ripped, faded grey band tee or one with a motif inspired by kidswear should be perfect.
Be smart and wear comfy flat shoes. Here, you can go two different ways: the perennial white trainers, or the perennial loafers – self-explanatory. Plus, be smart and carry a shopper or a huuuge tote bag. Yes, we love tiny bags but those are not for putting stuff in.
Add a unique detail. These days, the first choice is definitely scarves, but I allowed myself to season the look with something different. First, a delicate vintage leather belt with exquisite little gold loops, and second, some statement white round shades.
What's your cool and comfy shopping outfit?
Love,
Gabriella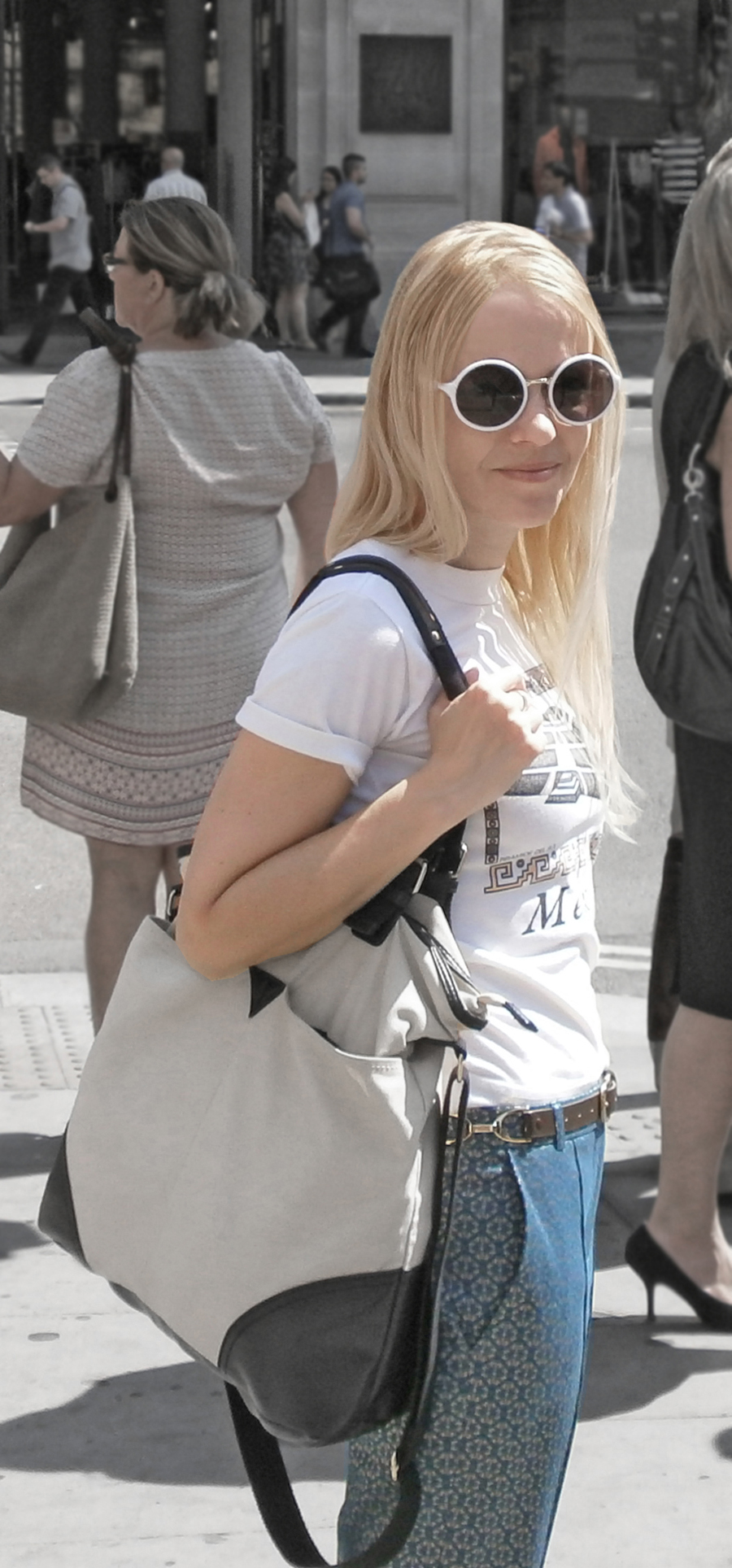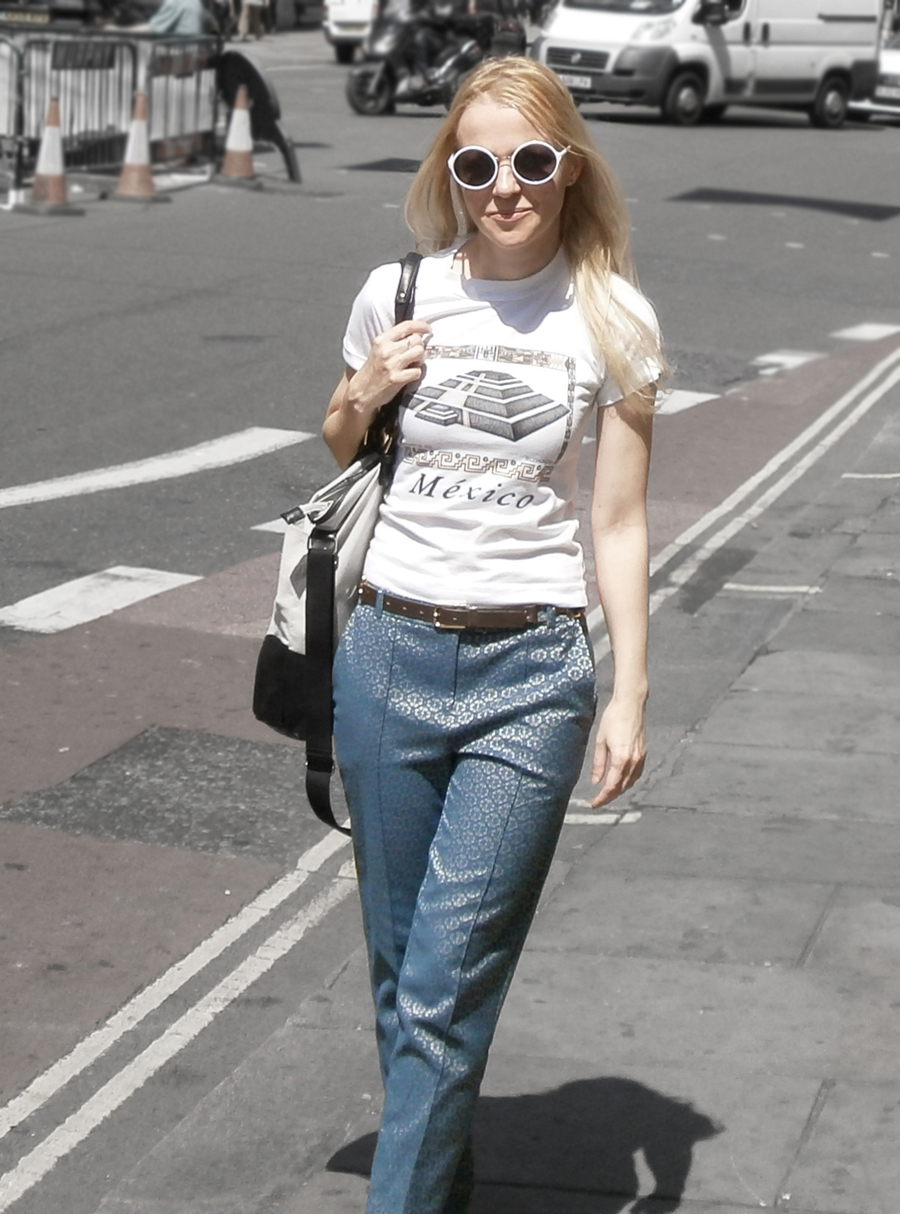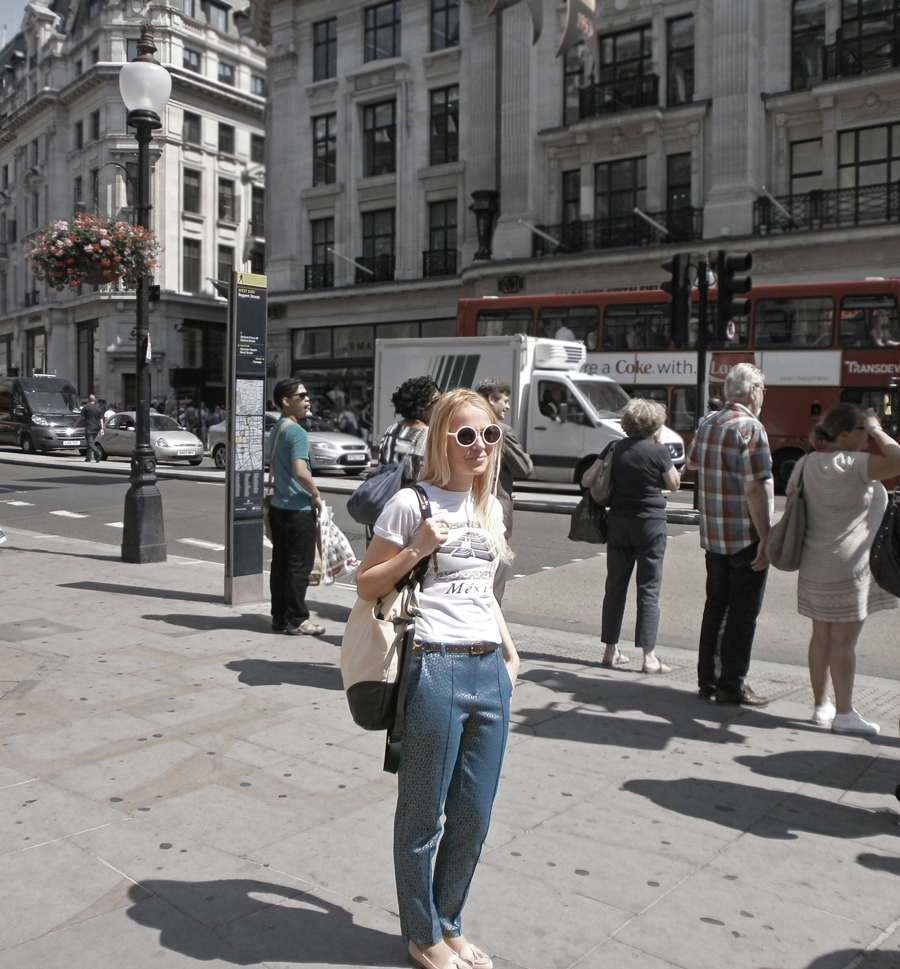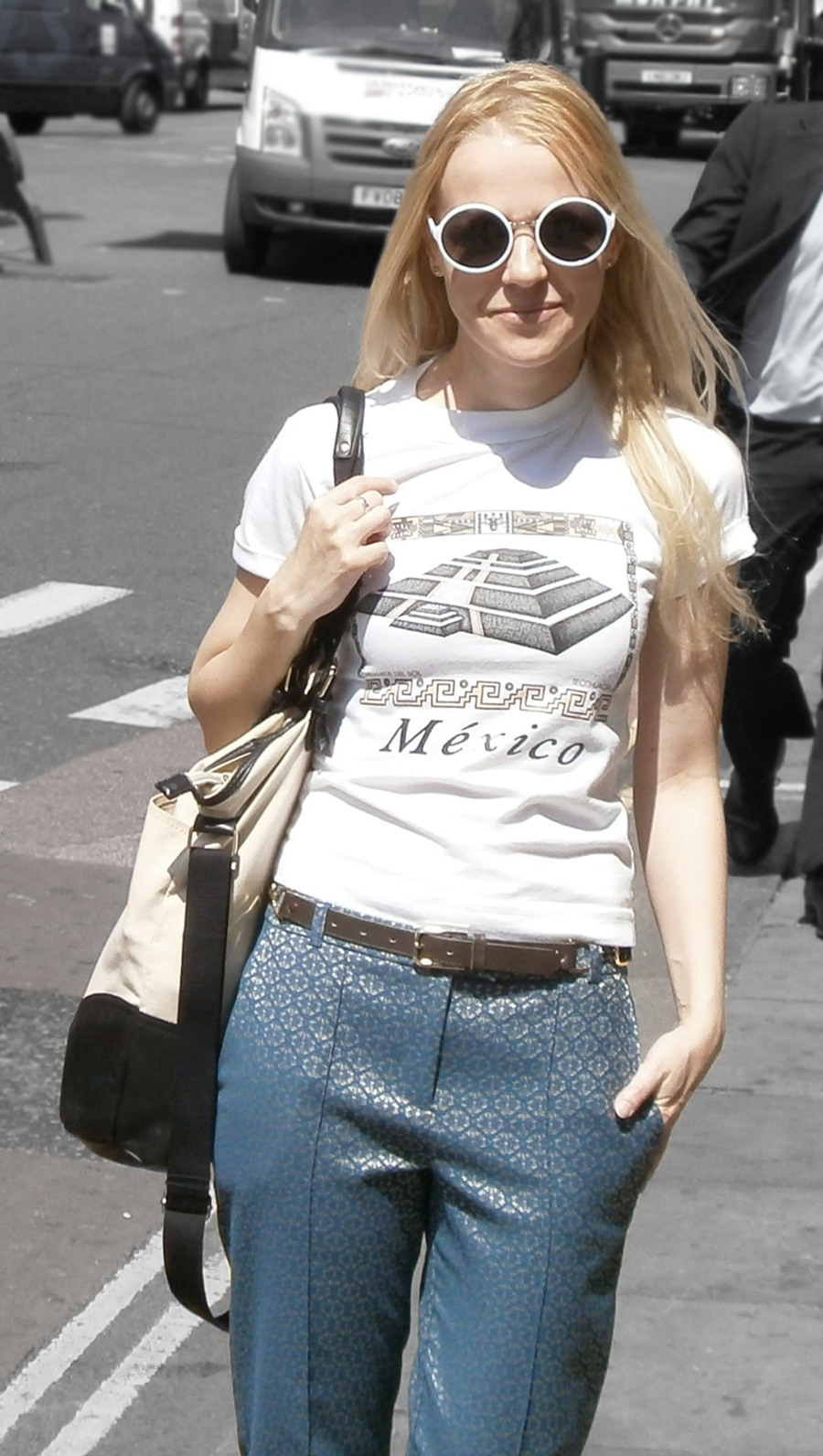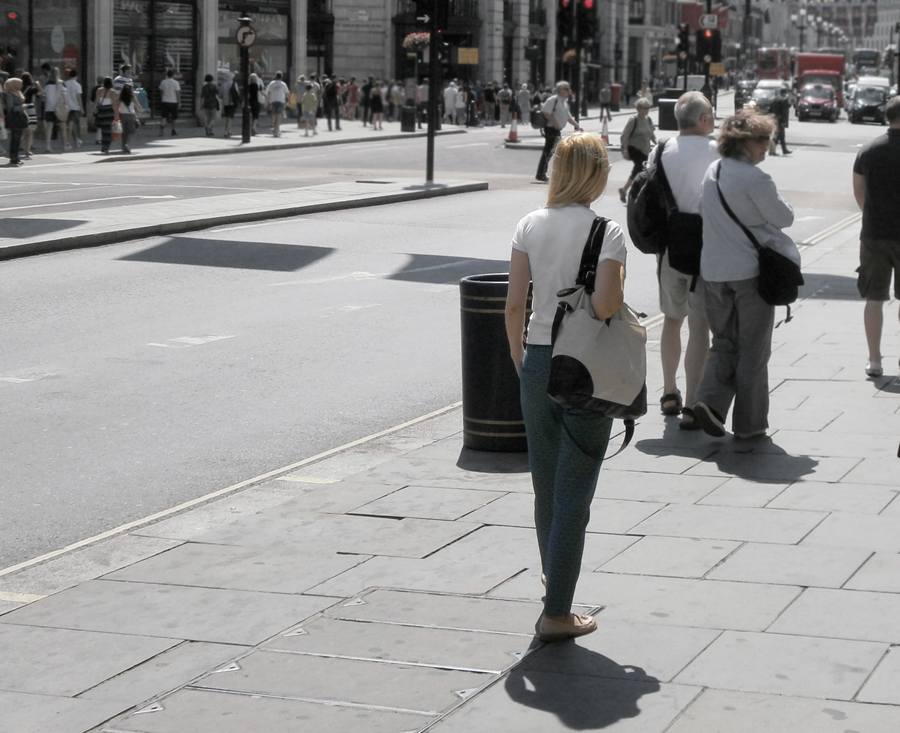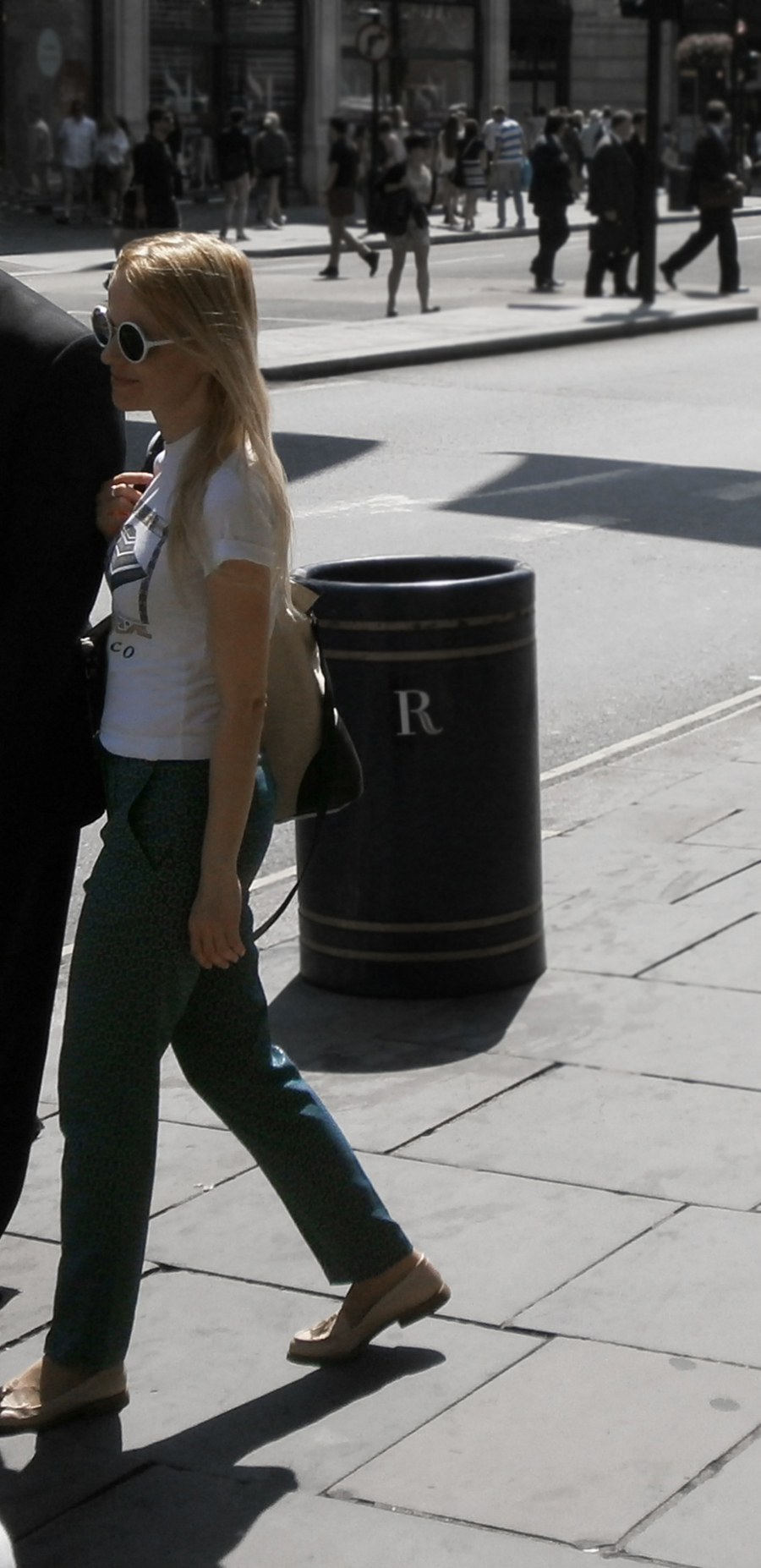 baroque tile print trousers: Topshop, similar here, here and here.
t-shirt bought in Mexico
canvas and leather shopper: H&M
flat loafers: New Look, similar here, here, here and here.
sunglasses: Primark, similar here, here and here.