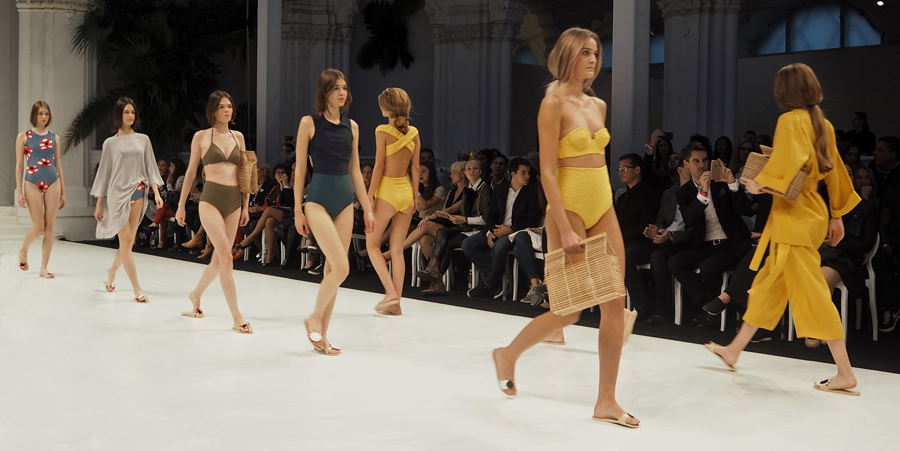 Let's continue our recap of spring summer ready-to-wear shows I attended at Fashion Week Central Europe in Budapest. On today's menu: Bodymaps swimwear, Grandpa menswear, Tomcsanyi, Laformela, and the Wessely jewellery presentation. I also added links to some my fave pieces. You can check out the first batch of the ss18 Budapest shows in case you missed it 🙂
BODYMAPS RUNWAY SHOW
I'm not really obsessed with colour these days – alright, unless it's blue, and I have something of a crush on red too but don't tell anyone. Now, next season's Bodymaps collection is full of colour, both bold and understated, and I must say I love it. These yellow, khaki, orange and blue tones are absolutely soothing, right? Plus, I think the cuts are so chic and timeless I can totally see myself wearing most of them around the house or at the beach.
Fave pieces: Mick colour block swimsuit in storm, Chaka bikini top and Dusty bottom in sage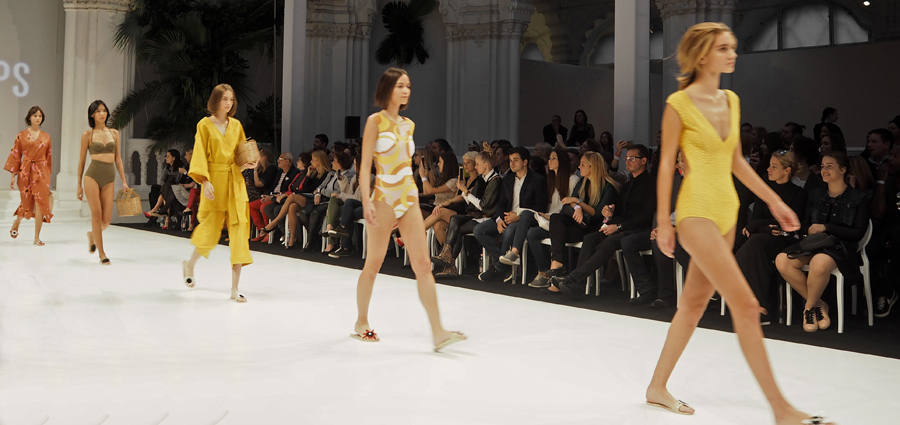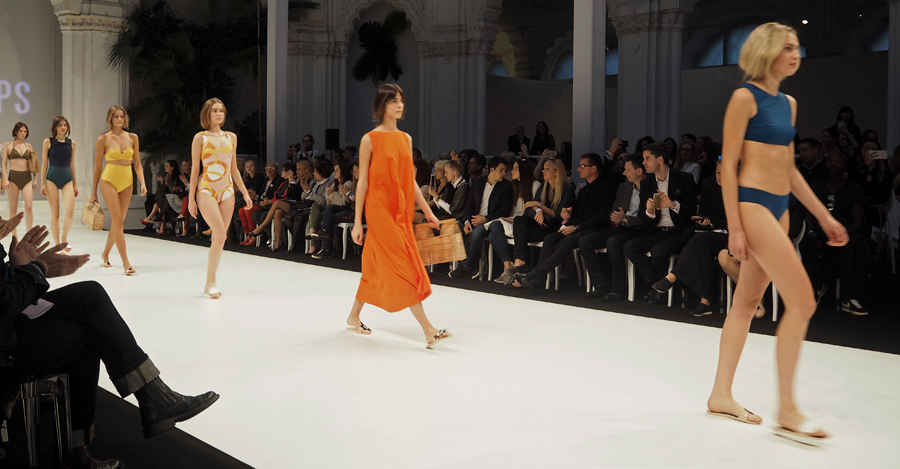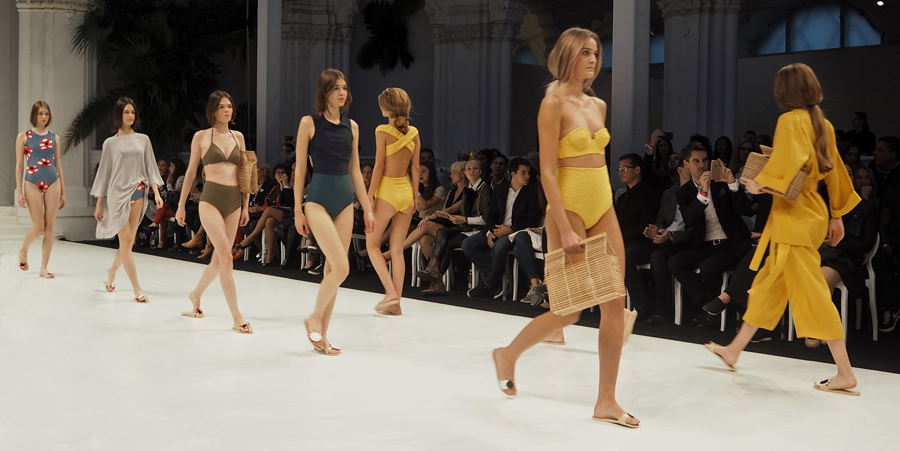 GRANDPA RUNWAY SHOW
Now this bunch is really something. At the Grandpa show I had the opportunity to drool over boys' stuff I would wear very nearly anytime, anywhere. I mean, look at all those yummy leather mules, the jumpsuits, the contrast buttons, the pocket details, the Mao meets safari vibes. Obsessed.
Ss18 is not yet available so just some stylish samples: jumpsuit, leather jacket, shirt, jacket.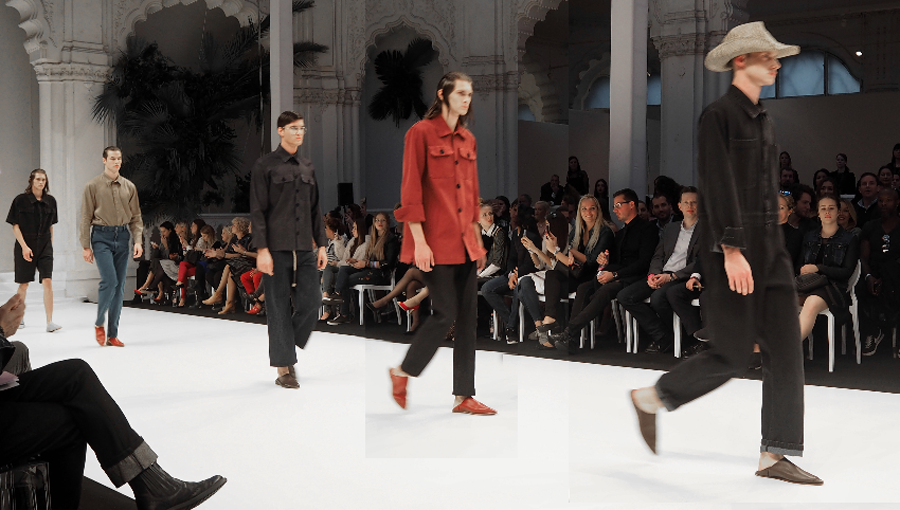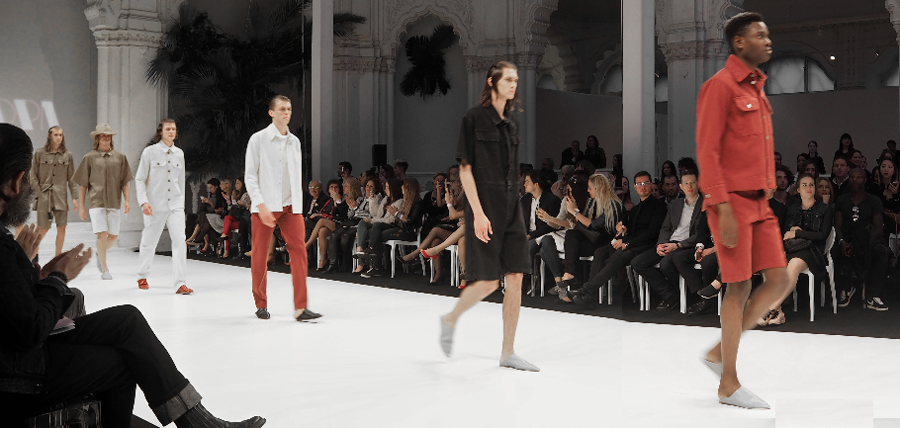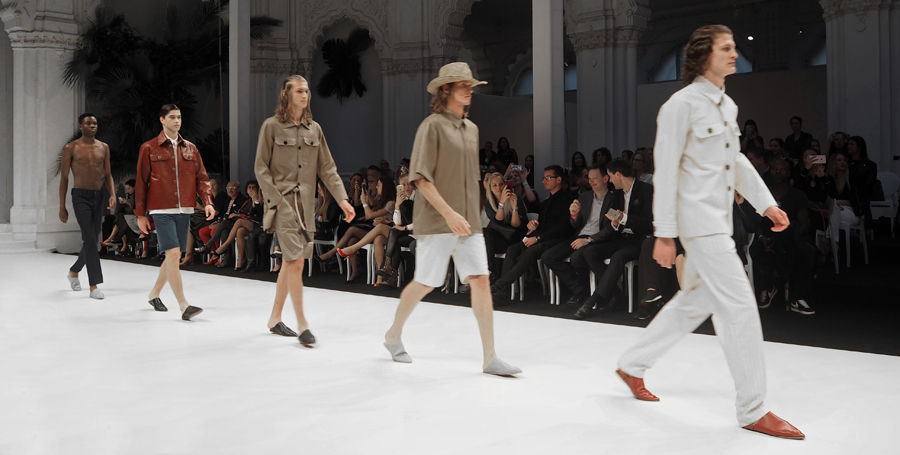 TOMCSANYI RUNWAY SHOW
Here we have an eclectic collection, with black and white, pink, jewel-coloured jungle print and black print. It has all the black and white contrast trim gorgeousness you can get. The split-and-tie sleeve details are amazing too – I love the straitjacket hints in there. And yes, designers are betting heavily on red shoes to give looks a twist. I guess we will be pretty familiar with that particular trick come spring.
Fave stuff from autumn/winter collection: striped shirt, velvet jacket, trousers and skirt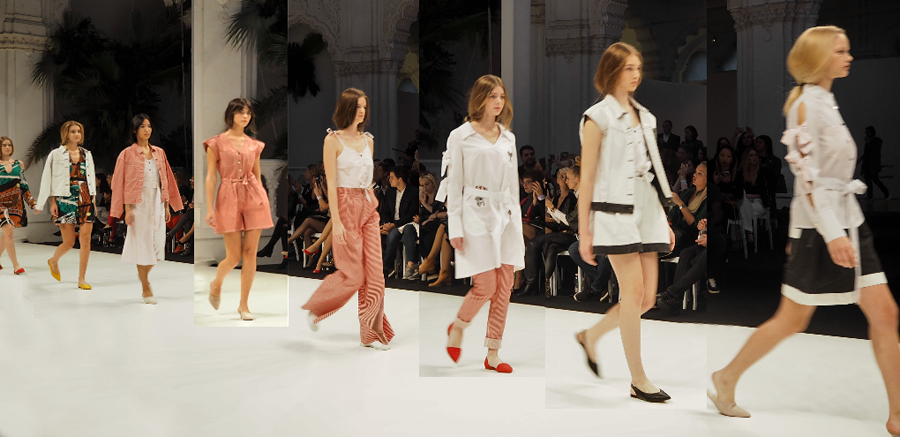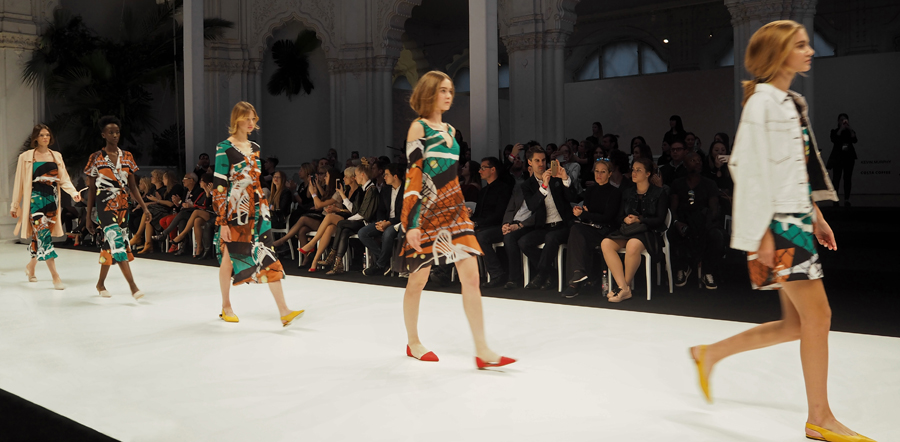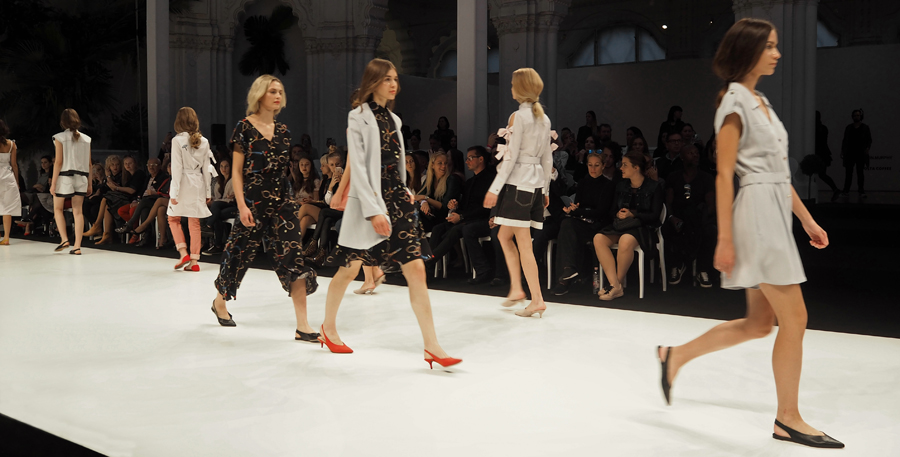 LAFORMELA RUNWAY SHOW
In short: a cool girl's pick of the past three decades. The result is a vibrant mash-up of smart, sporty, ghetto fab, teen party, cool in its uncoolness. The silk combats with camis or corsets and the denim shorts looks are on the edgier side. But goodness, I'm in love with the retro sportswear and Nineties inspired layering, positively next level.
Lookbook ss18 here but I wonder why you can't shop online…

PRESENTATION: WESSELY
I have always loved things that marry modern and rustic, like the Pyrite collection. Every piece made from this mineral (which has loads of therapeutic effects), is unique and beautifully rough. Usually I only wear necklaces with current favourite pendants but I do hear the siren call of these statement bracelets and rings.
Fave pieces: Pyrite bracelets, pyrite rings, pyrite pendants, and the cute minimal love rings.