Hey dearsss! I haven't been to fashion week for quite a while but this time I decided not to skip the Budapest shows, with a nice line-up of Hungarian and Central European designers. It's a single weekend, by the way, thus mostly compatible with part-time blogger schedules. My reviews and short and sweet – ready for the lowdown on the first batch of shows?
NORA SARMAN RUNWAY SHOW
You know I'm not your frilly feminine type but I couldn't help being inspired. I mean, look at these beauties.  Oooh, don't you feel an 'I want a beach wedding and I know what I'm wearing' moment coming on? I truuly, deeeply do 🙂 Seriously, I love this collection because it's light but intricate, pretty but crisp and clean, and it's all worn with flat sandals!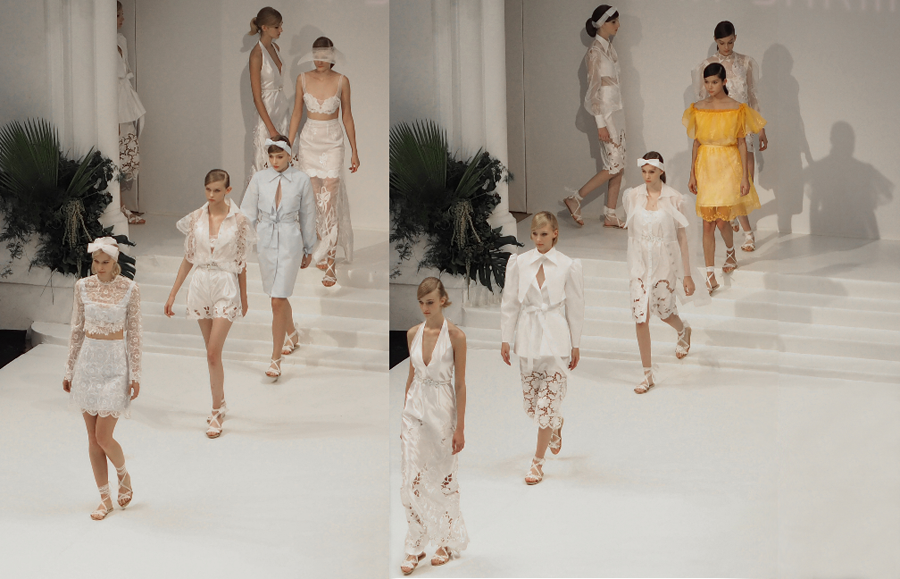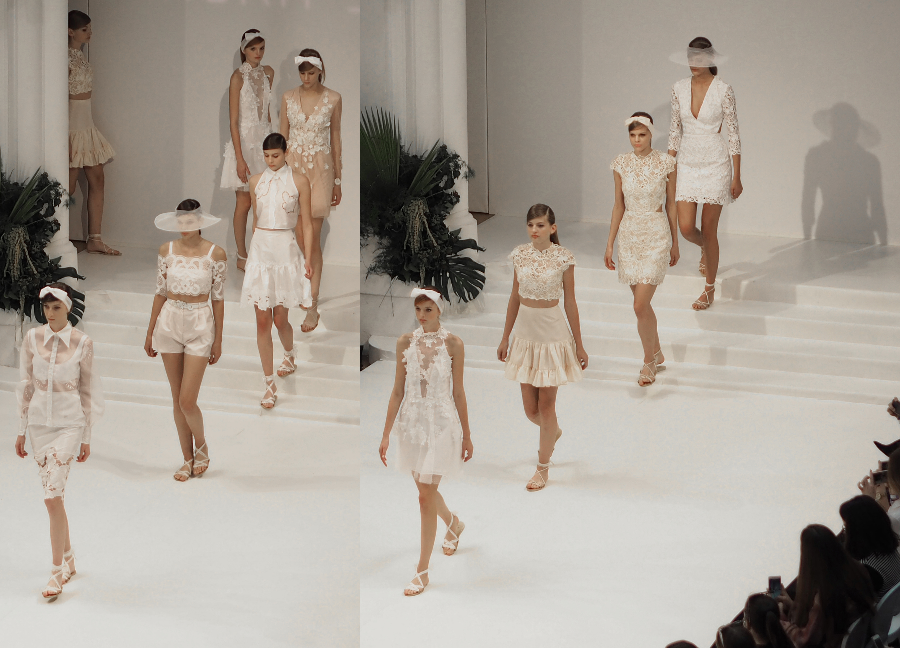 ELYSIAN RUNWAY SHOW
Just the kind of pared-back, truly minimal chic I love, very Audrey Hepburn meets French Riviera, in black and white, and a couple of perfectly bleached colours. My highlights are the retro and vintage style details, they're nothing short of yummy. A Peter Pan collar here, a pocket there, headscarves, sleek silhouettes, contrast trims everywhere. The collection is full of delicate touches from many eras but it's a universe of its own, a fantasy belle epoque quite close to my heart. I know I've said it before but… gonna need that time machine!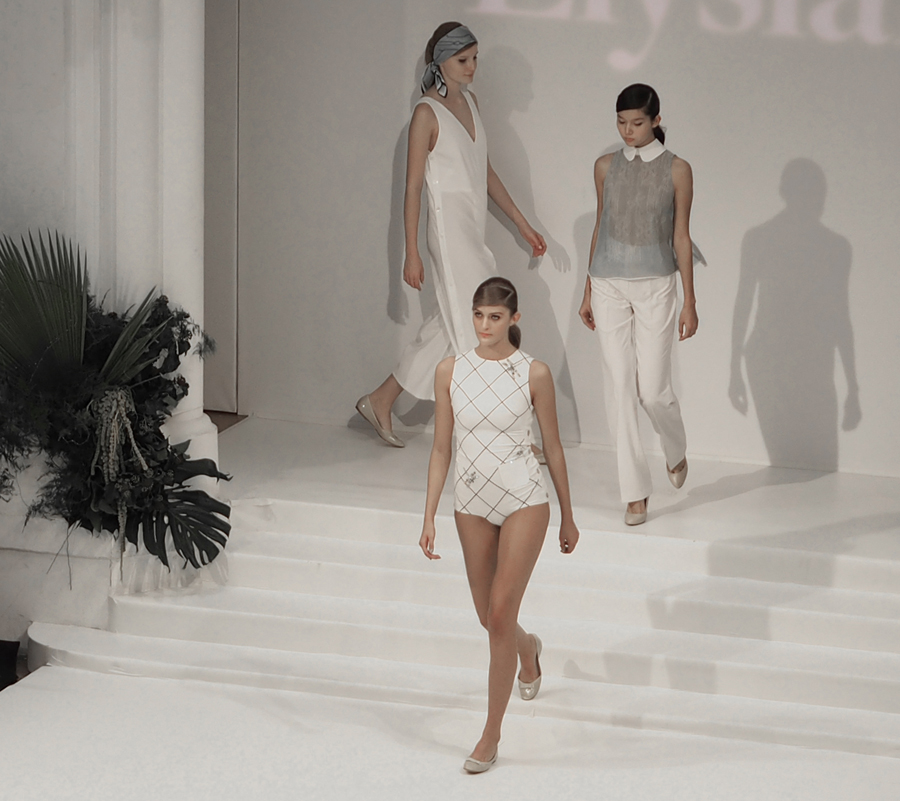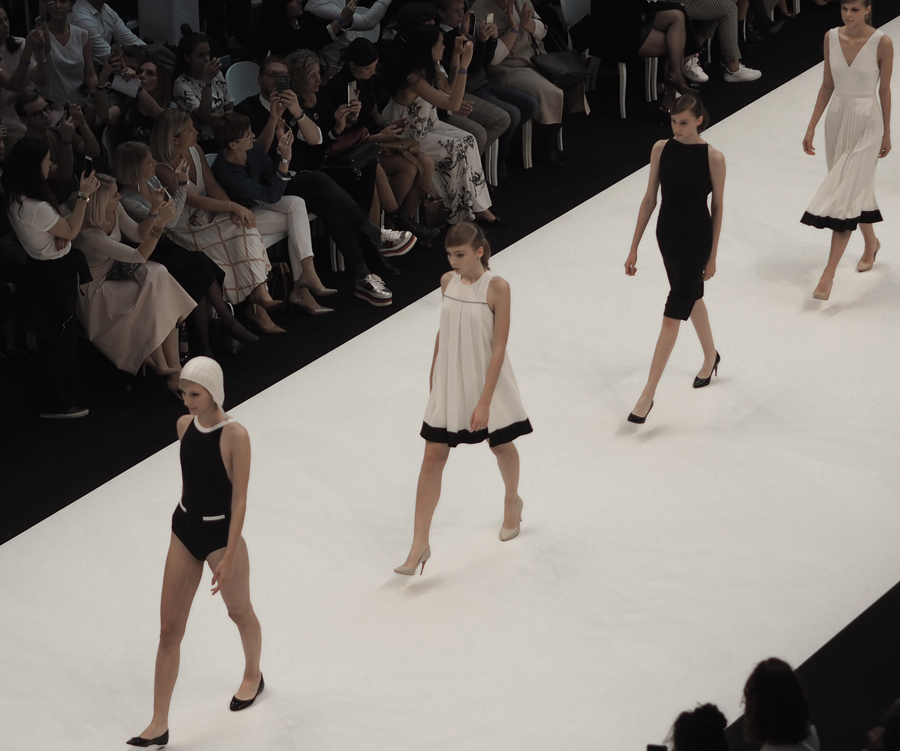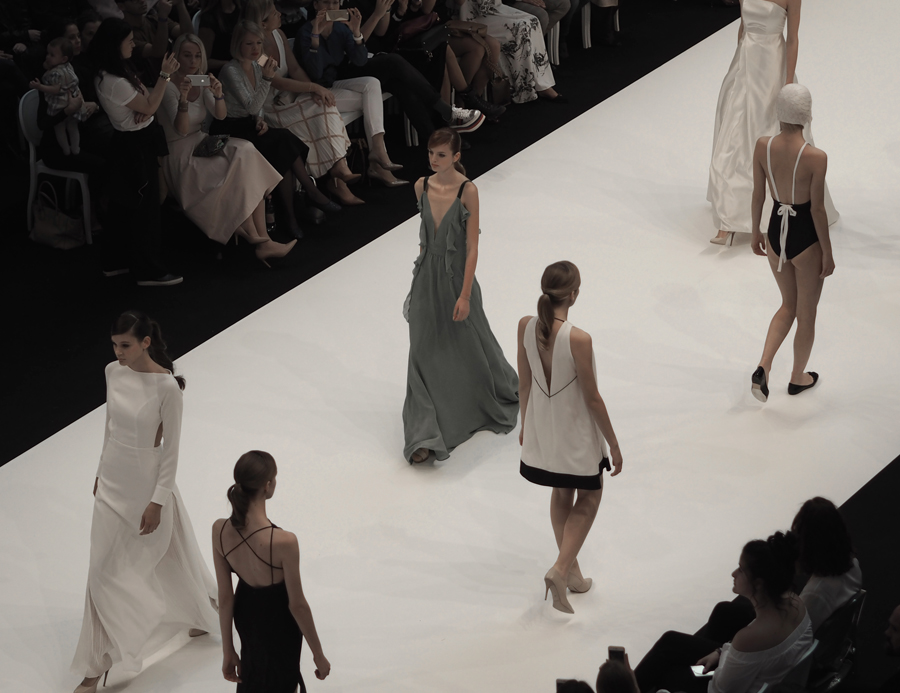 CELENI RUNWAY SHOW
Well, here's some antidote to a minimal bleached palette. I don't really embrace colour these days but since I saw this collection, the thought of wearing some of these pieces won't stop gnawing at me. My highlights are the amazing colour blocking tricks and the oversized eyelet corset details. Yes, it's very much 'now', and you know I can't get enough of lace-up pieces. It's good to see they will be around for a while longer.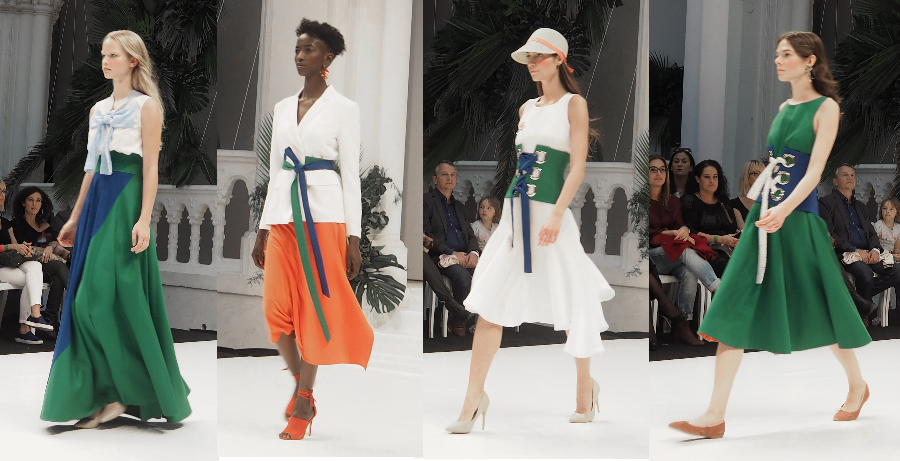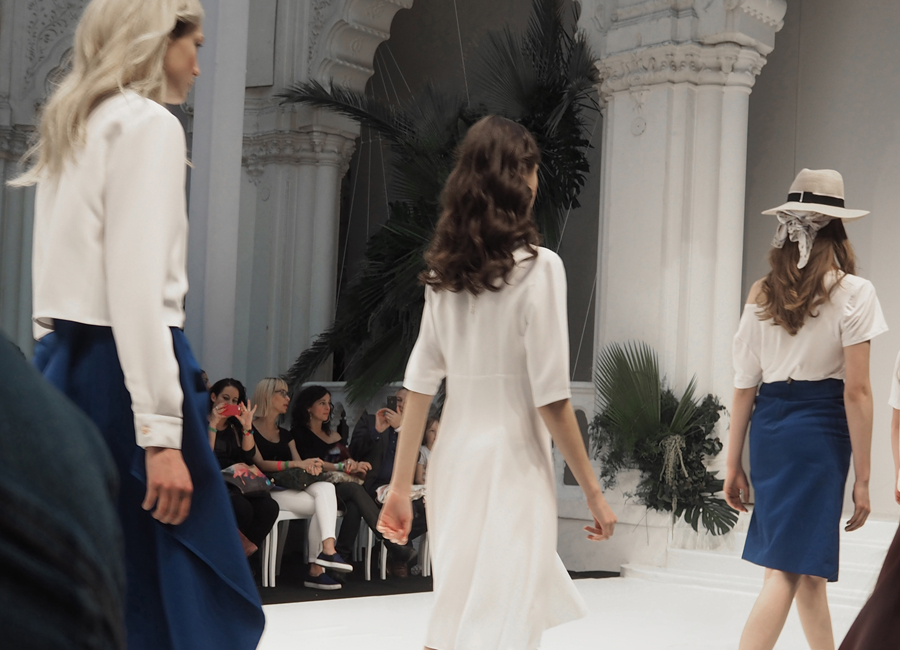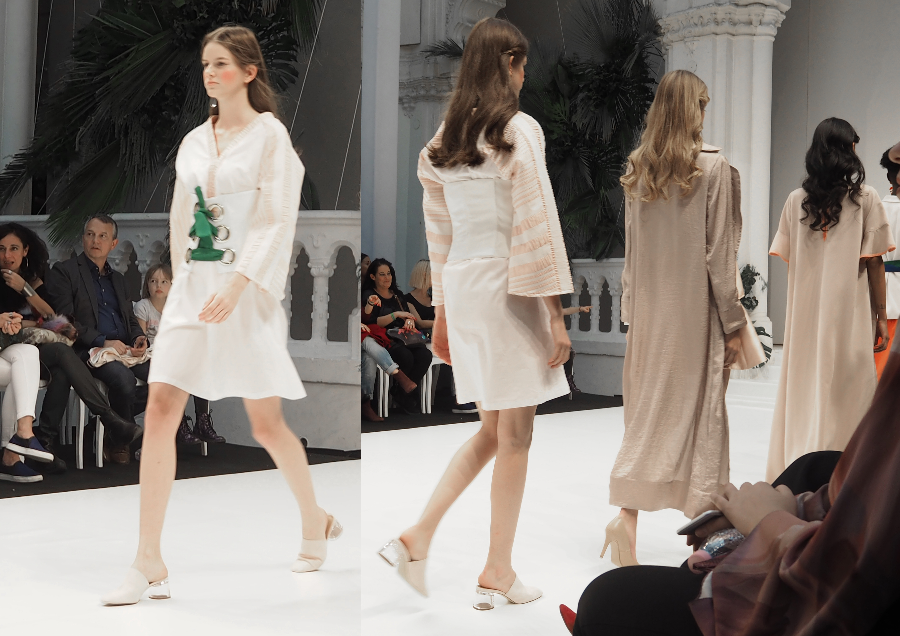 ANNA DAUBNER RUNWAY SHOW
A cute and different take on safaris and tropical summer nights. The sunset-toned signature motif print with a distinctly camo feel, paired with either white or natural beige, was one of the focal points. As were the muted stripes, tassels and frills, conjuring up images of a cozy African hut… My highlights are the use of red shoes (a totally cool trick), plus the pieces made of this latticed white fabric which, for me, is a minimal, modern, more androgynous alternative to lace.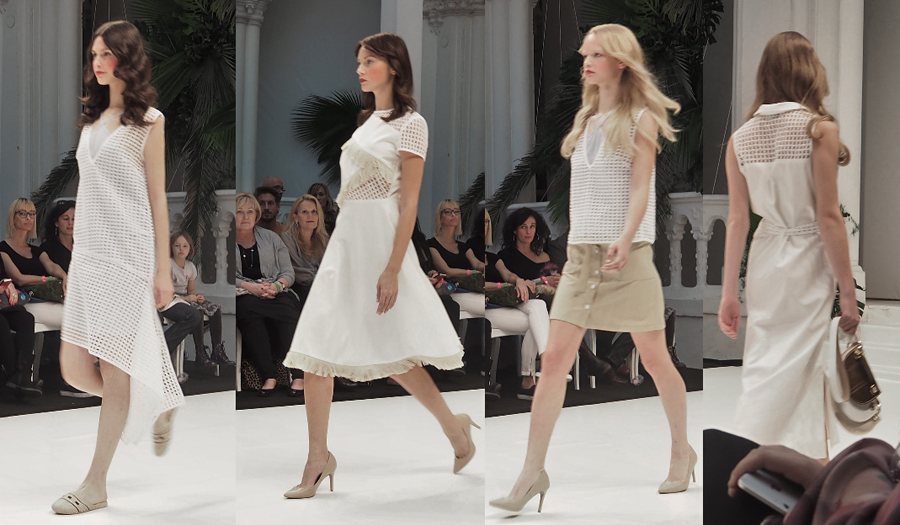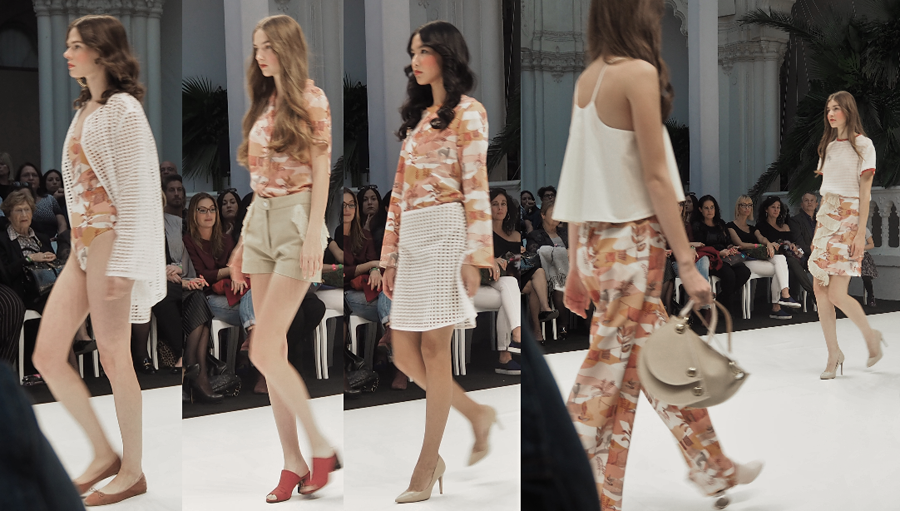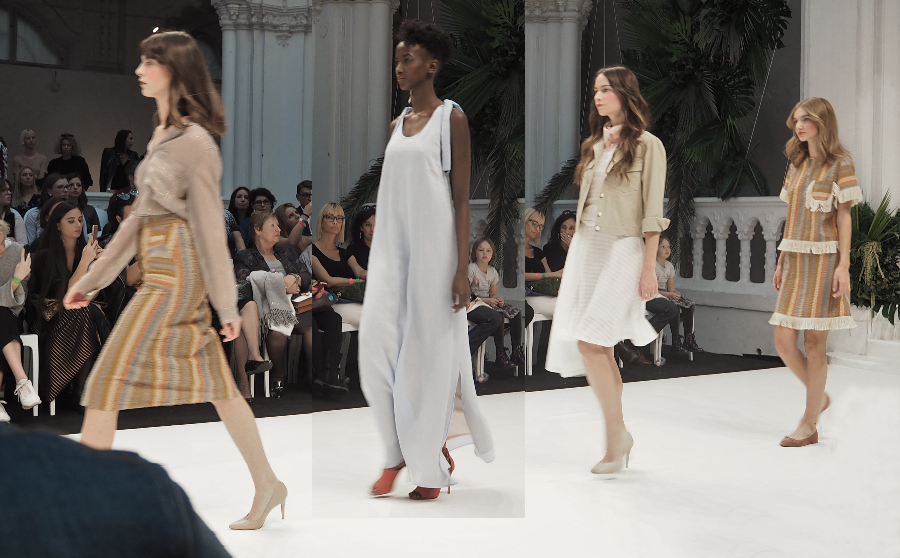 PRESENTATION: NINE BY ALMA ABONYI
Beautiful satchels, backpacks and clutches in all shapes, sizes and colours, all exuding the same signature style. Most of what you see in my photos are pieces of the Aurora collection, inspired by the dawn that connects night and day, reflecting the colours of Northern Lights 🙂