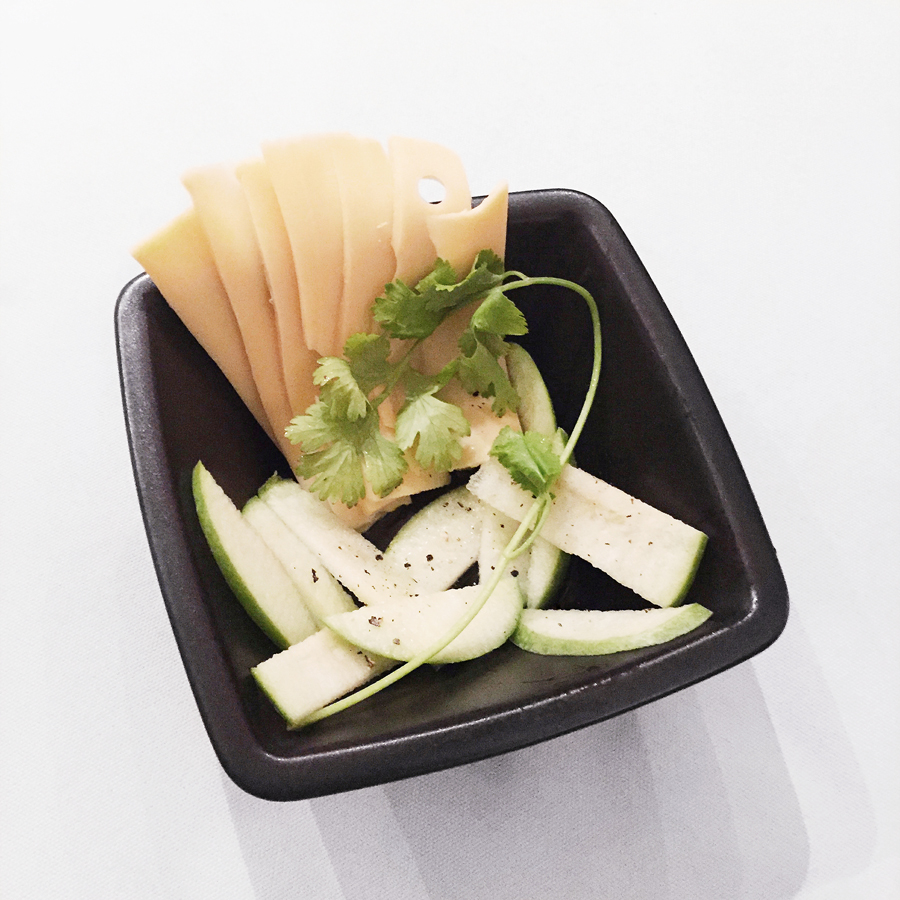 Hey guys! You know we're not accomplished cooks, desperate housewives or properrr food bloggers over here. But we do need to eat, don't we? More than that, we want to eat well, try and eat healthy, and get the hell out of the divine pleasures of it. And, let's not forget, we have little time. When we're hungry, we want it all now. That right there is a real charter in the making for the lazy casual gourmet.
Since the last issue of the casual gourmet (the yummy avocado & cheese grilled sandwich and lots of casual gourmet inspo), it just happened that I threw together a fresh, tangy green apple salad. Best enjoyed alone, or with toast, but you can serve it as finger food or appetizer if you're dead set on entertaining others at home besides yourself.
First, as you may have noticed, inspiration usually comes from what you have in the fridge. For me, this includes what I always keep at hand, like cheese, olive oil, spices and some citrus fruit. The extras are what life throws at you (the green apple comes from the weekly treat distributed at the office), or part of whatever else you plan to prepare (like the coriander I got for guacamole).
Now, the single greatest luxury is time well spent – let's jump into the 'recipe' (OK, I'll need to coin a term for whatever this is) right away.
Let's prep that green apple appetizer
No cooking required
Ingredients
One green apple
Medium mature Emmenthal type hard cheese (or try whatever type you have in the fridge)
One sprig of fresh coriander
A dash of extra virgin full-flavour olive oil
A bit of freshly squeezed lime juice
Freshly ground mixed peppers (black, white, green, white and rose peppers)
Hot chili flakes (optional)
Preparation
Cut the apple and cheese in thin slices. If you're preparing a proper salad or some posh finger food, make it thick slices which you'll cut up into small cubes.
Wash the coriander sprig and dab it dry with a paper towel.
Throw the pieces into a salad bowl and add some olive oil and lime juice.
Sprinkle with ground pepper and chili flakes.
If you're making a proper salad, stir lightly, then cut up the coriander sprigs (yes, make it more than one), not just the leaves but all of it, and add them to the mix.
If you're serving this later, cover and put it in the fridge.
Serving
In a salad bowl: just get it out of the fridge.
For finger food: combine cheese and apple cubes on toothpicks. You can offer the olive oil, lime juice and finely chopped coriander as a light side dip for those who prefer their flavours stronger.
Enjoy!
Gourmet stuff does not get any easier, does it? What do you think?
Love,
Gabriella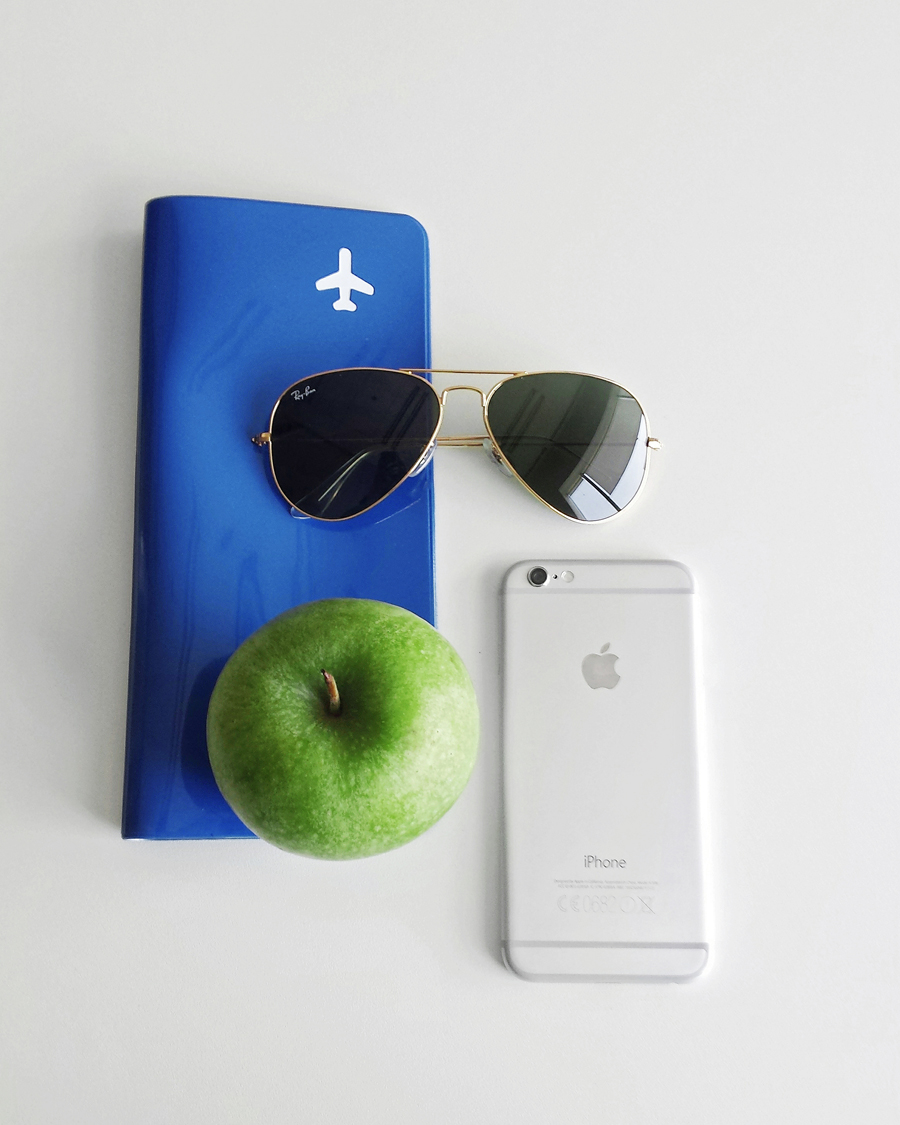 black square plate and bowl: Ikea Dinera collection
sunglasses: Ray-Ban large aviators