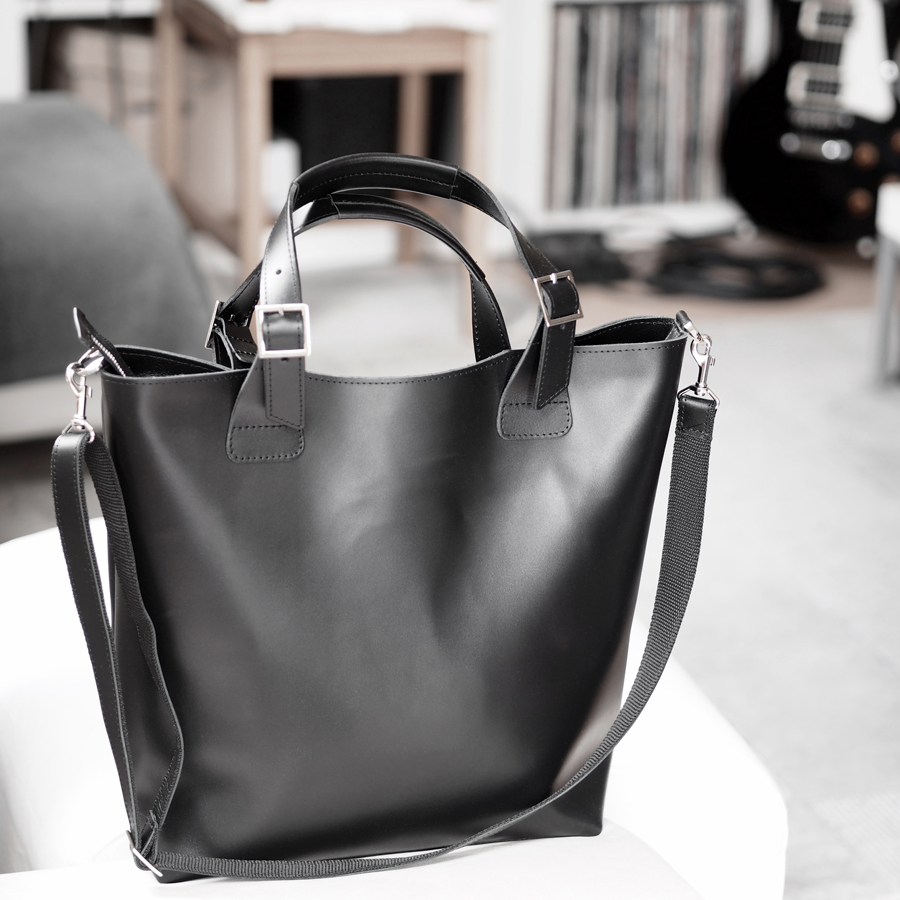 Hey guys! For the past weeks I've been on a mission to find the best of all the beautiful luxury totes out there. I will need one for the summer holidays and for workdays too as my old tote is a mess. On the way I met quite a few true beauties so I'm going to share the very best with you. Along with my personal top 3 picks, I included a full list of the runners-up to give you tips for your own research.
The hunt for luxury totes: my personal criteria
Colour and material: black leather, smooth or grainy, with no seams down the front
Size: large, but not too large that I look weird next to it with this petite frame
Hardware: minimal or none, preferably of silver tone
Versatility: can be handheld (without touching the ground), carried on the shoulder by the double handle, and has a long strap to carry as a cross-body
Closure: zip if possible, so the bag doubles as a secure carry-on luggage
Character: minimal is great and smart but if the bag is too plain, it will feel boring
Top 3 luxury totes
1. Best price per value: Urban tote from Olalabags on Etsy (here)
Ticks all the boxes! Made in Poland with love by the lovely Aleksandra. The buckles on the handles lend it true character. Best value if you are after both luxe and affordable.
2. Simple luxe at a mid-price point: Cuyana oversized carry-all (here)
Simply amazing – the cons for me: not ideal for carrying on the shoulder, and perhaps a bit big to carry as a cross-body. However, this is no doubt the best carry-on luggage.
3. Totes lustworthy: Building Block Pocket Tote (here)
I would definitely get this as the designs of Building Block are the epitome of cool: minimal but oozing character and quality. In fact I would buy every single one of their pieces.
The full research, priced low to high
Links to the very best luxury totes, with my top 3 picks in bold.
H&M shopper with clutch – sold out online in the UK but available elsewhere, similar here
How do you prep for the summer ahead? How do you combine style and practicality?
Talk to you soon 🙂
Gabriella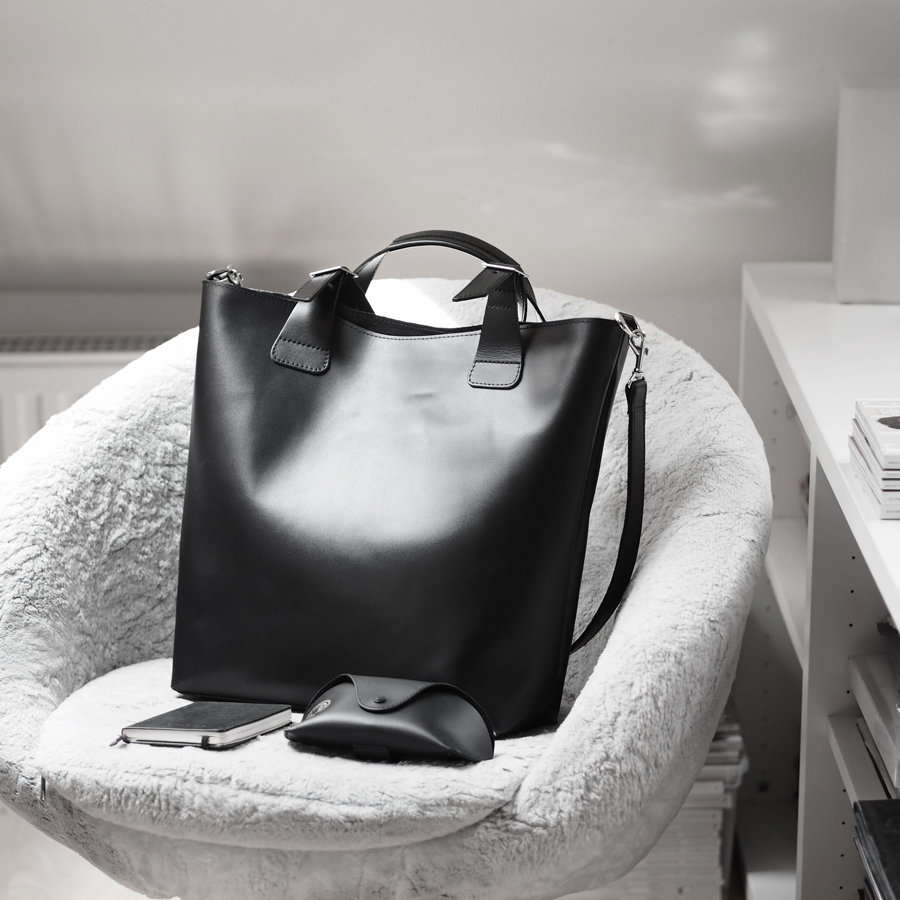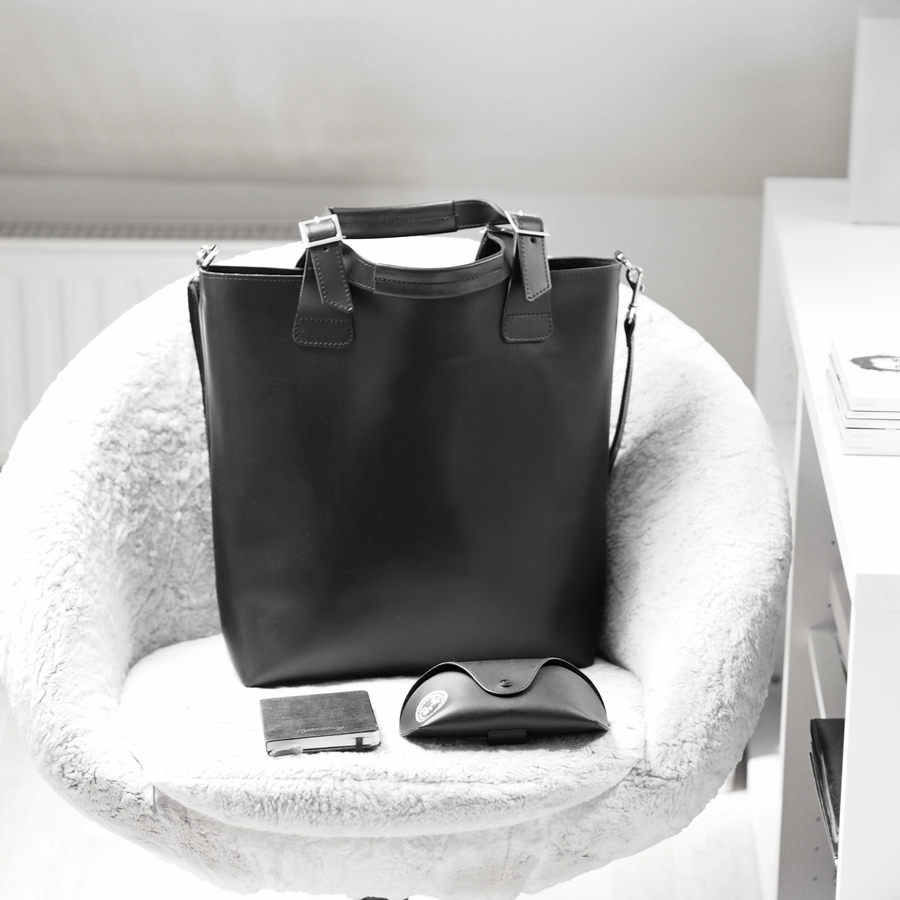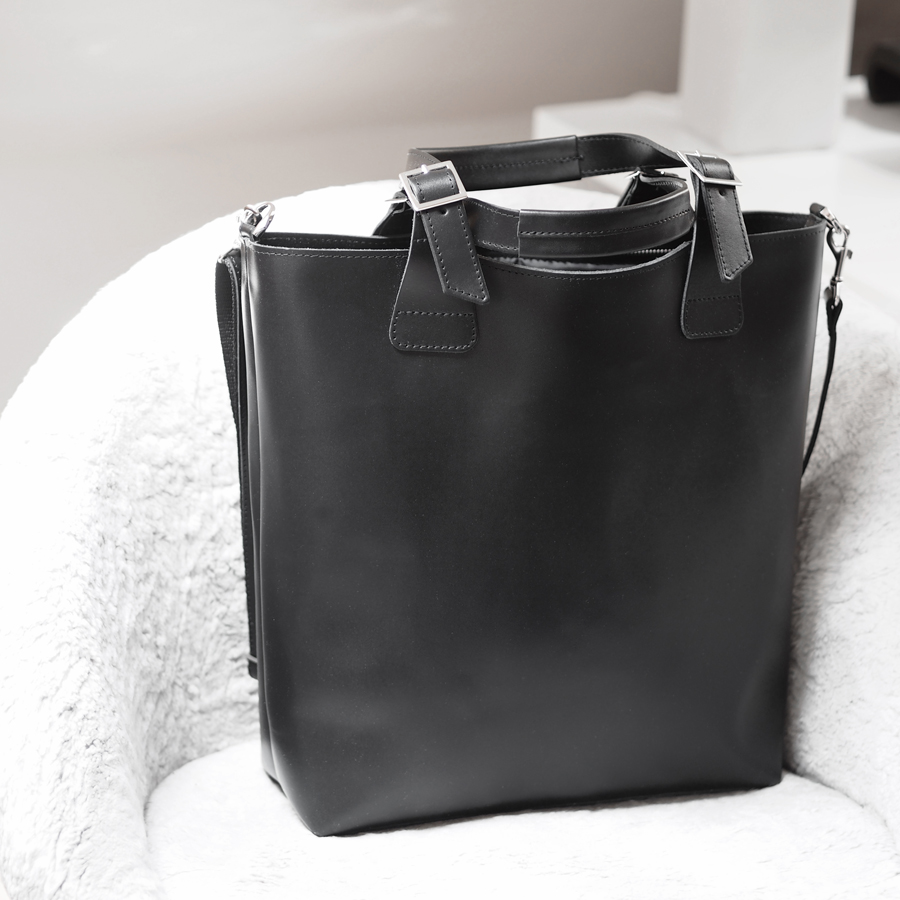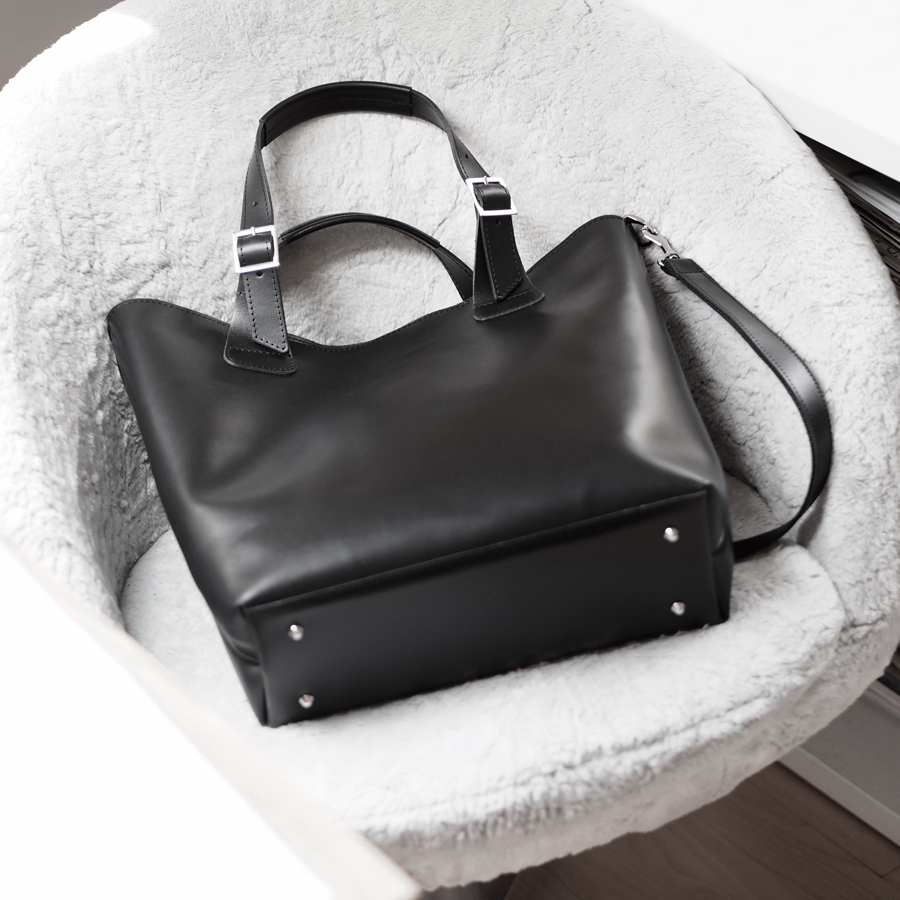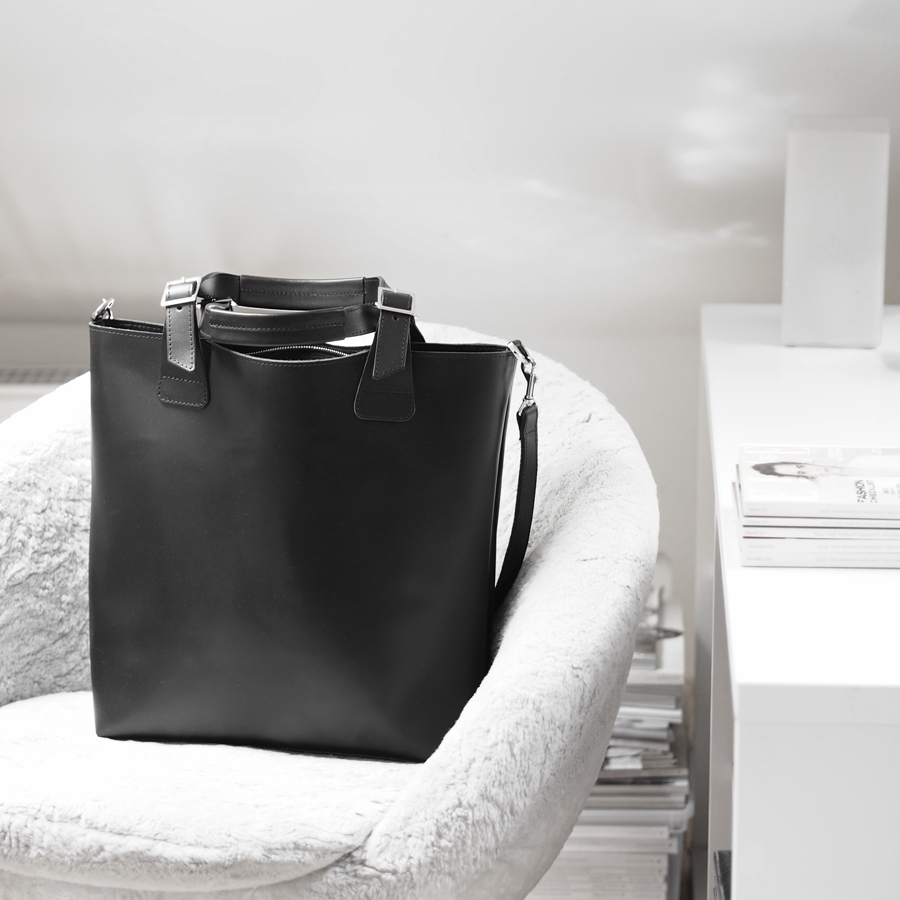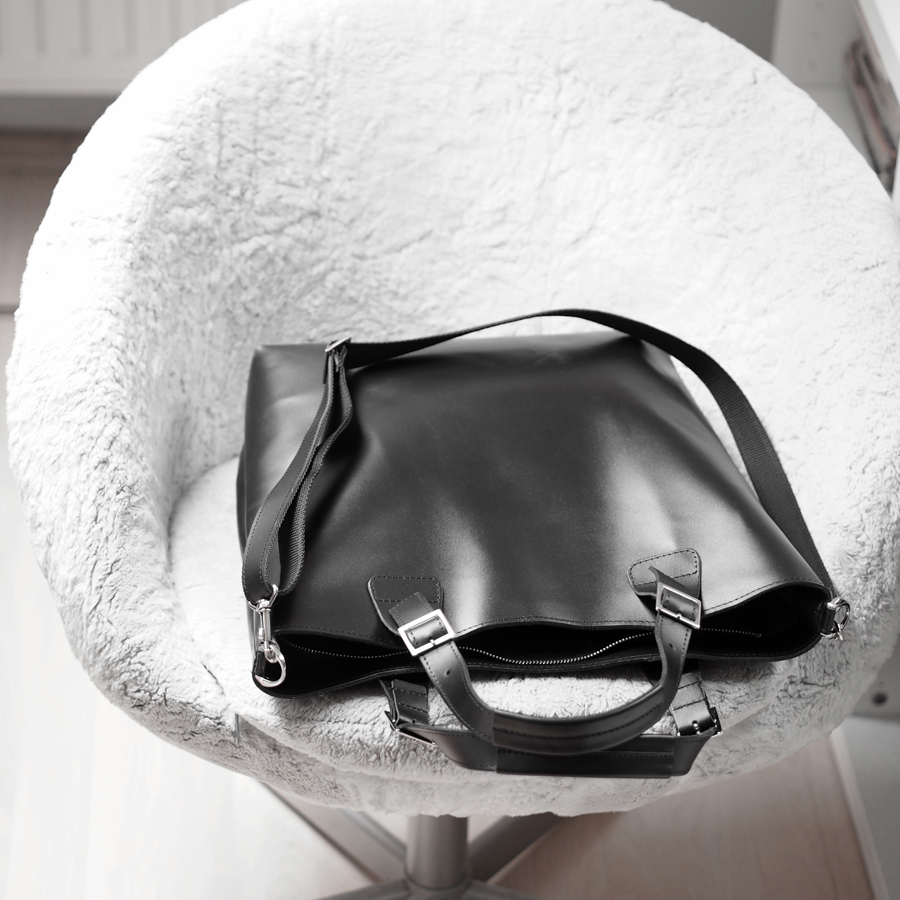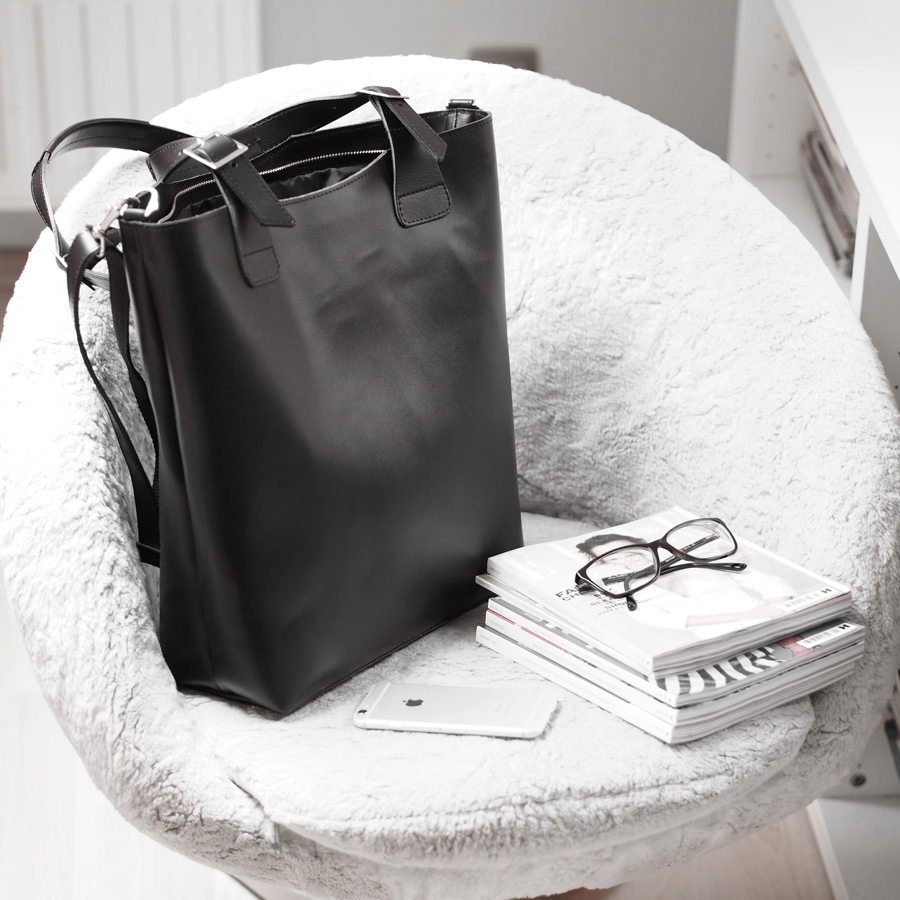 leather tote: Olalabags at Etsy
retro armchair and white shelves: Ikea
glasses: Dolce & Gabbana