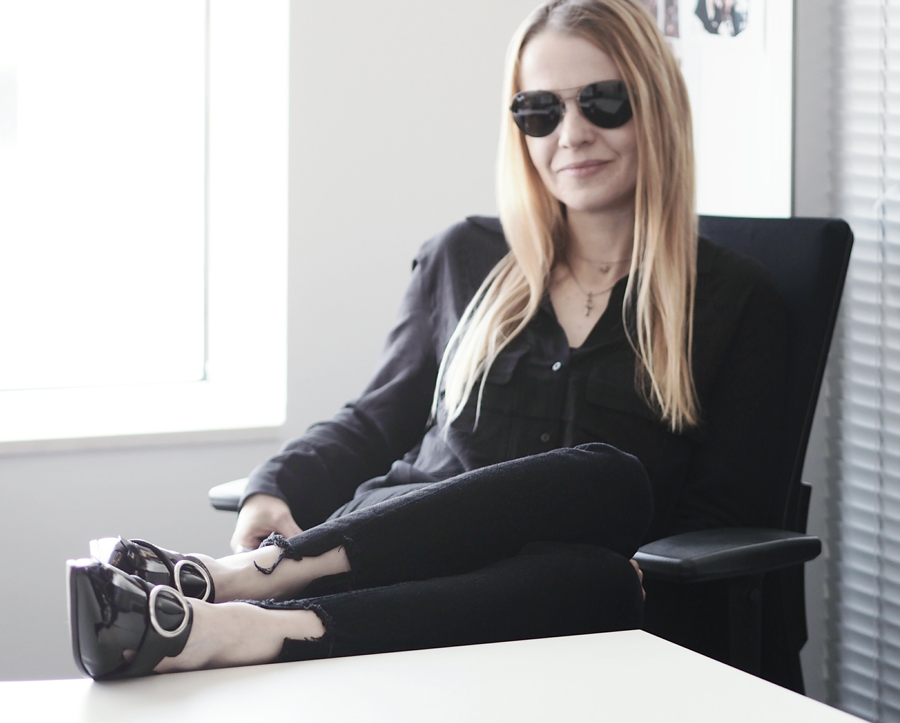 Hey guys! Apparently, my latest spring haul is very nearly all black. Can't wait for the summer haul 😀 Anyways, today I wore new black basics paired with silver loop detail accessories, and… I did feel like a boss. So, I wanted to share the experience and what I believe the secret to that was.
But before, I must conclude, it's official: I'm on the minimalist journey. I used to be (almost) totally baroque, more is more and all that. I had had a blog before I started Epic Street Style, full of ready-to-wear show reviews and then, my outfits. My own photos were very crappy but I'm fine with that – you've got to start somewhere.
Now, I always admired the minimal aesthetic but it was somehow fully out of my scope – or my league, who knows. Anyway, in the past year or so, I found myself more specifically drawn to cleaner silhouettes, and to black, white and grey. A few weeks ago, I started a drastic clearout of my closet, clamping down hard on coloured prints, then colours altogether. OK, I'm keeping blue and khaki close, I can't resist a dose of dressy military and I do monochrome prints but that's it. I'm only at the beginning of the journey but today's outfit felt like a major step to where I think I'm heading. So, what did I learn from today's outfit?
Pick your strictly minimal basics
Do your best to find simple, straightforward, timeless stuff. Black skinny jeans, a black flowy utility shirt, like the key pieces in my look here. What else can you put in that capsule wardrobe? A black silk shirt, a black tee, a white tee, a black tailored trouser suit. A black leather biker jacket, a bomber, a crisp white shirt.
The secret to feeling like a boss in comfy all-black-everything
1. Freshly washed hair. Oh yes. This is where confidence starts.
2. Accessories. Subtly conspicuous and bang on trend, we are maxi-minimalists after all over here. In black, yes, please.
3. Attitude. Carry those well-chosen, no-fuss, nothing-special basics (jeans and shirt) like they are worth a million dollars. The chic low heels improve your posture and the way you walk – at least, compared to Stan Smiths.
How do you work your strictly minimal all-black?
Cheers,
Gabriella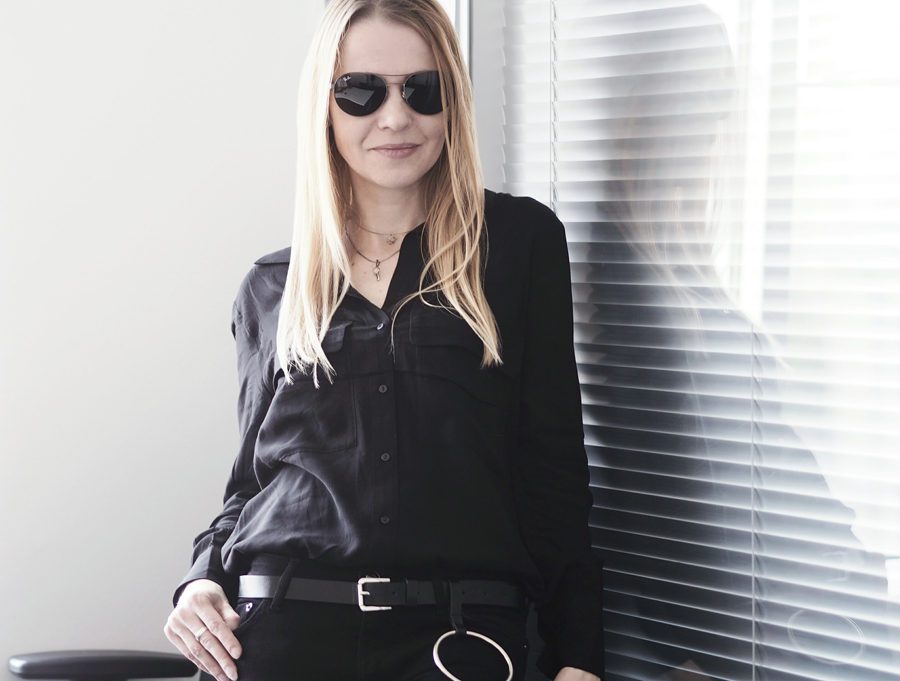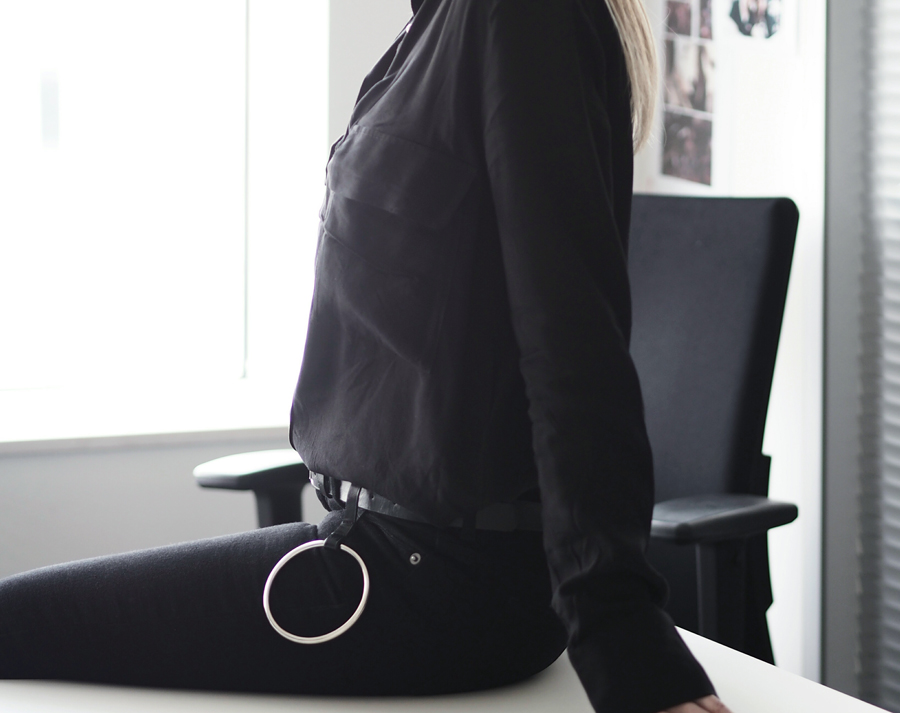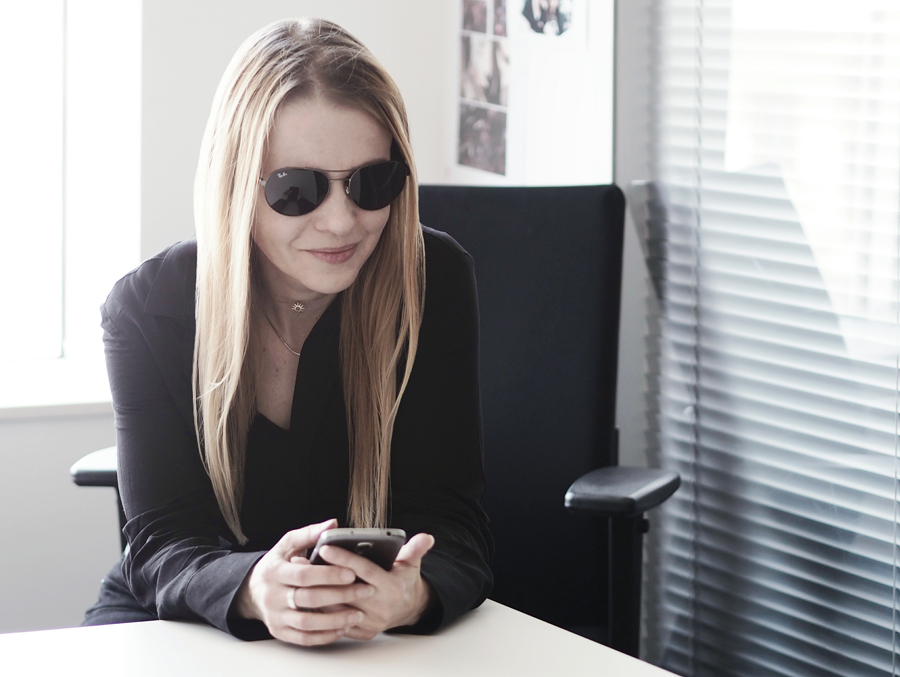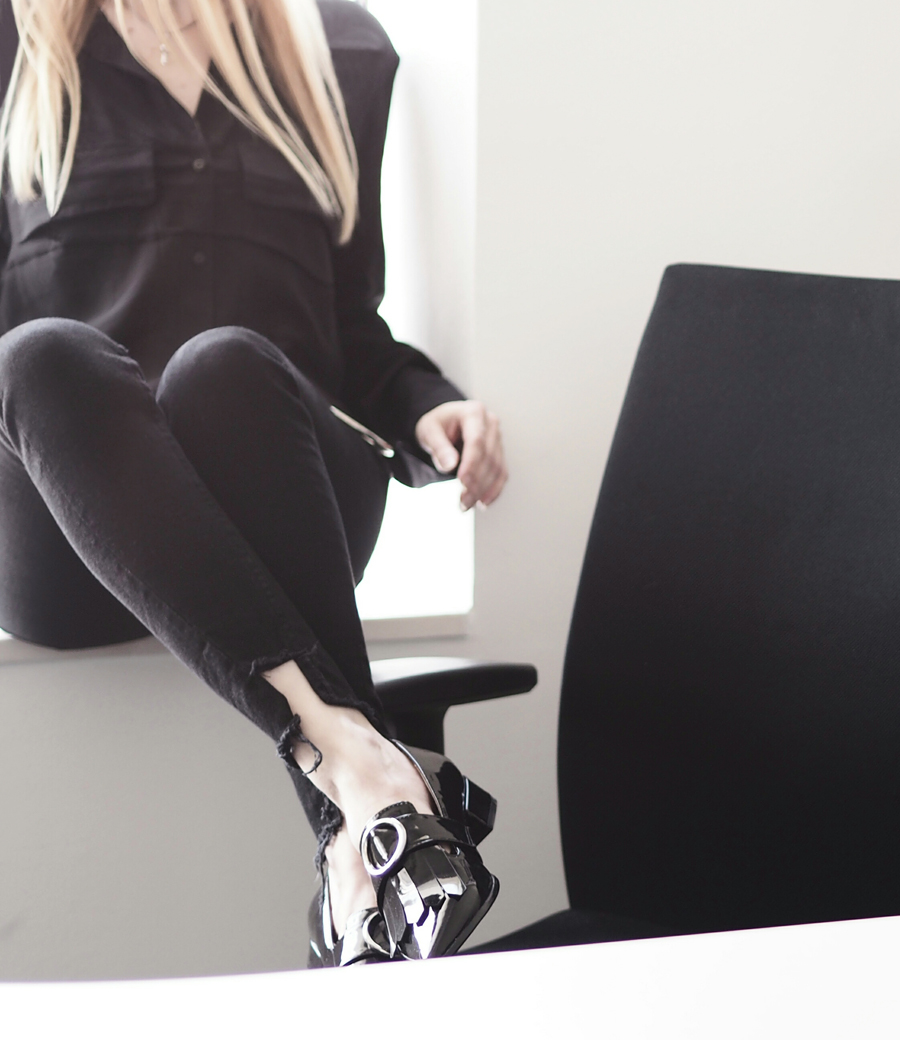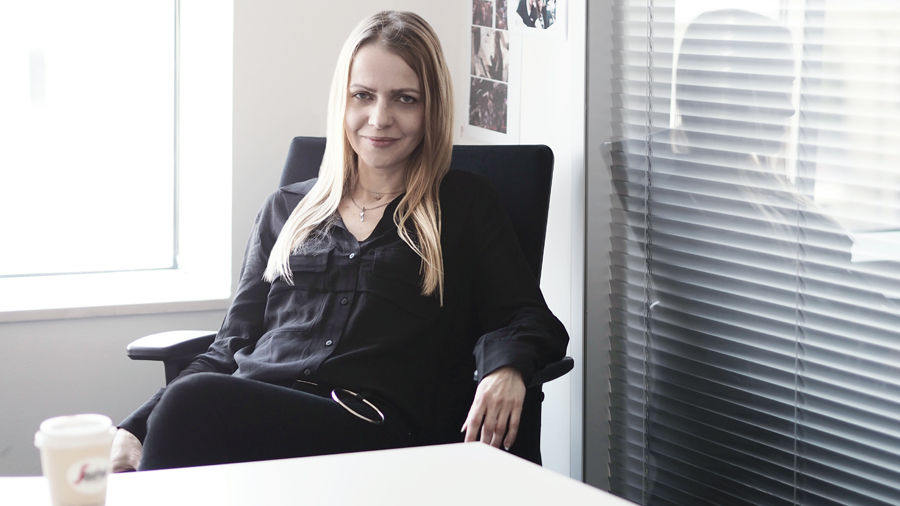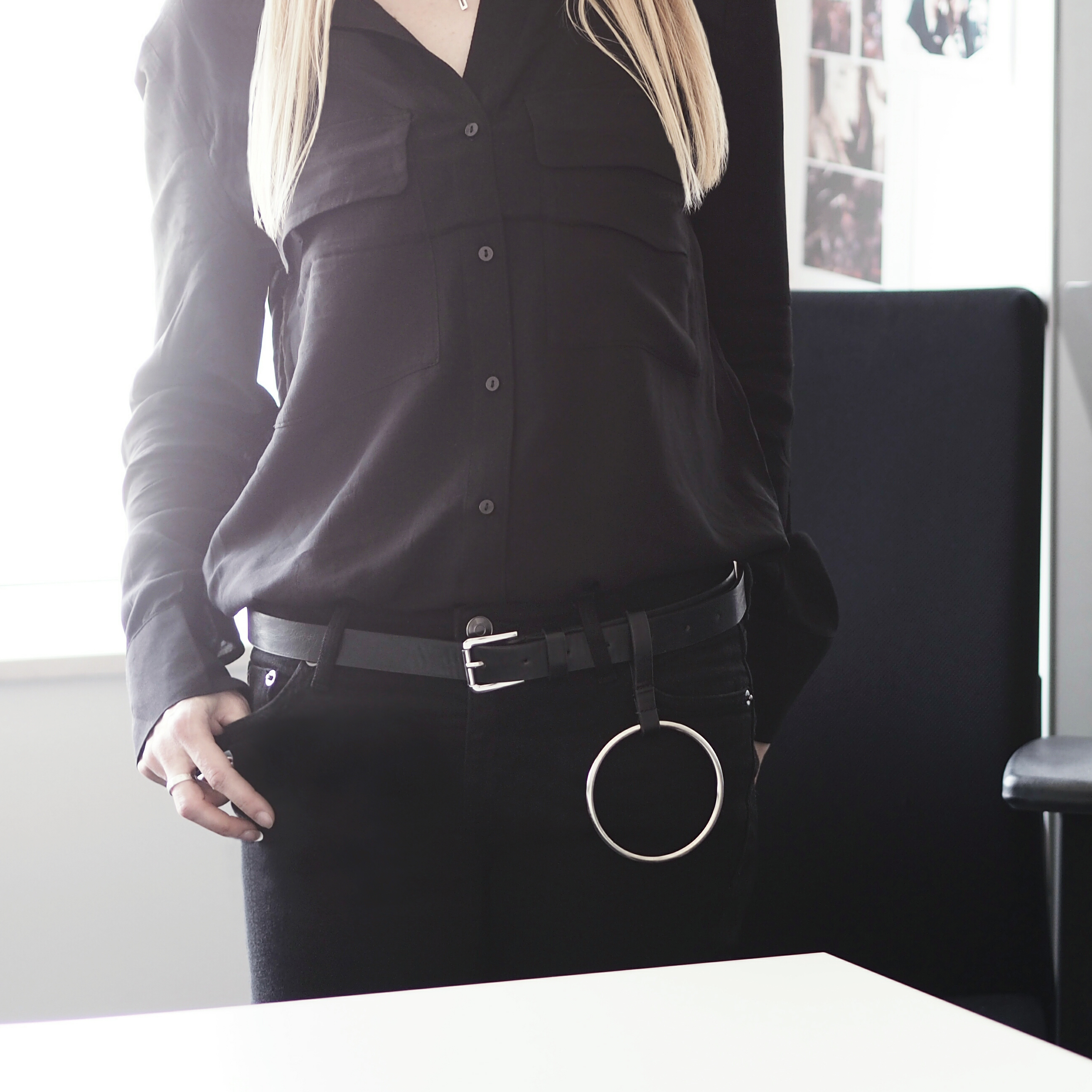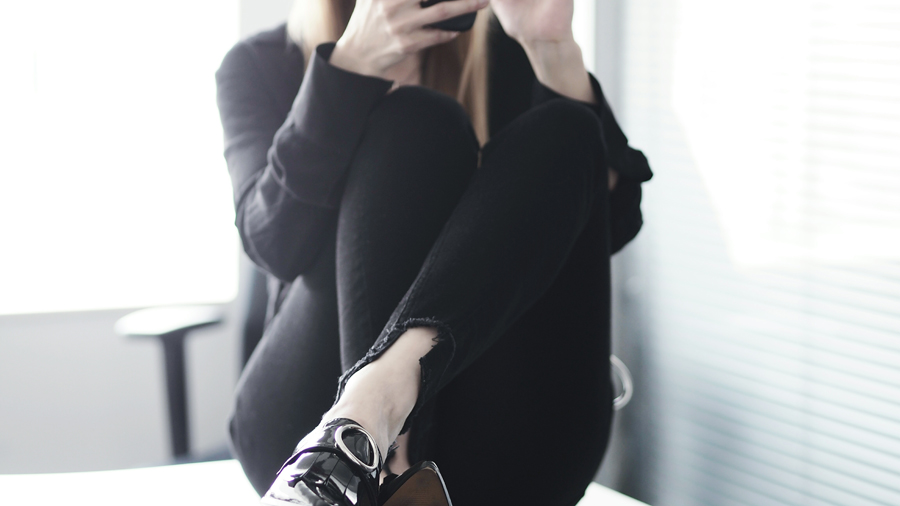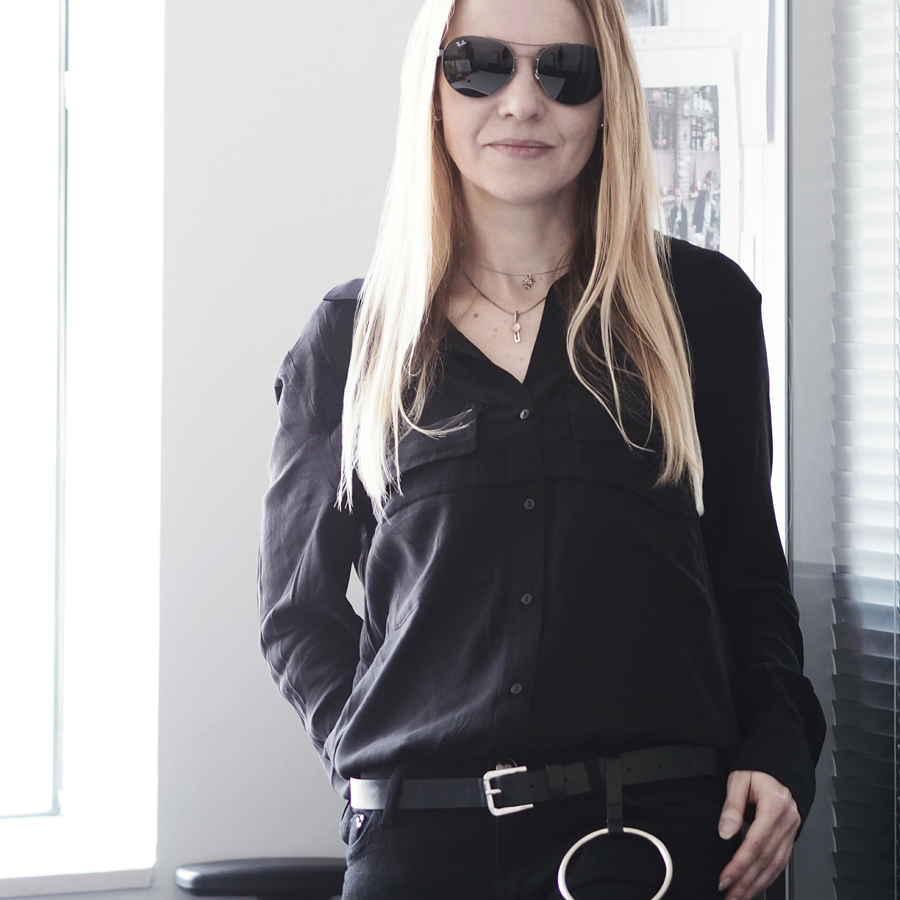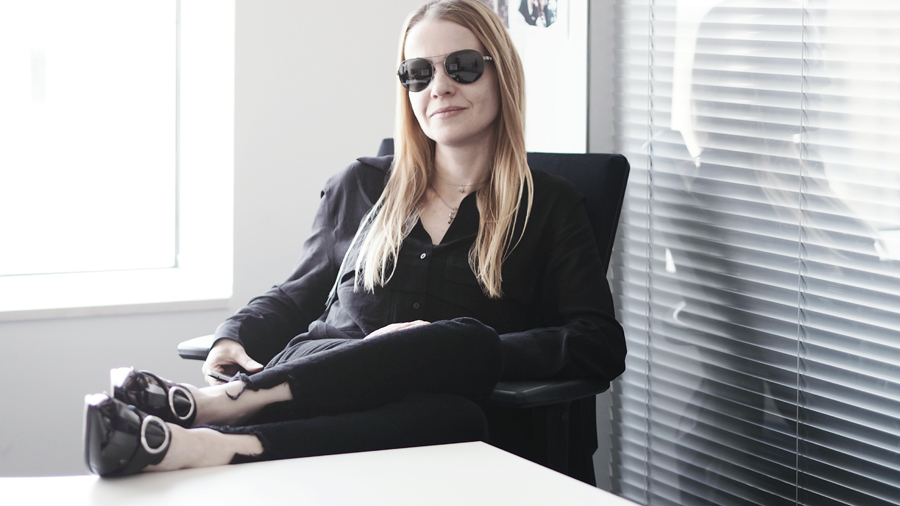 utility shirt: H&M (similar here, here and here)
raw hem jeans: H&M (similar here, here and here)
low heels: H&M
loop detail belt: New Look
sunglasses: Ray-Ban (similar here)
fine choker and silver necklace with rose quartz pendant: gifts from sis'