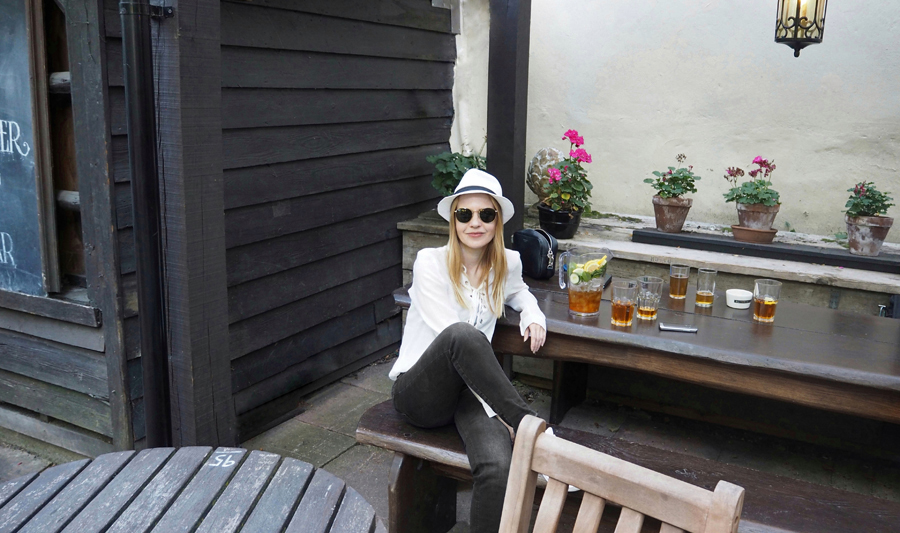 One of my London neighbourhoods, to be precise… Hey guys! You have seen me head up to Hampstead Heath and beyond to The Spaniard's Inn before, right? If not, check this one about London park life and a great all-black look for high summer to catch a glimpse. This time, I'm paying homage to the beautiful, somewhat tiring but very relaxing walks I love to take through Hampstead. I absolutely recommend this casual chic look starring a white eyelet shirt.
But first, shoes
This route involves a bit of uphill and downhill fun but it's no hard hiking. If you're wondering what shoes to pop on for the occasion, I suggest flats. Depending on the weather, go for Hunter Boots for that English country hike feel, but your Stans or Superstars are perfect too. I would even risk saying 'moderately comfy' will also do. If you feel like wearing any of your chic city flats, go ahead, no mud-trudging is required (normally).
The outfit and that eyelet shirt
Just as before, I'm wearing simple and cool stuff that will not look out of place neither on the trail, nor at the café. White shirt? Yes, please! A relaxed lace-up one is just fine, worn with raw-hem washed black jeans. Easy, right? To make it the right kind of easy, I just added the details, where the devil usually is. On go the white straw trilby, the round Ray-Bans and the little luxe leather bag. All set for Pimms! Ah, yes – take a little bomber jacket with you in case you stay long enough into the evening to get a chill.
The route, if you're wondering
Starting out from West Hampstead, it's a nice walk up West End Lane, crossing Finchley Road and up Frognal Lane. Once in the beautiful leafy streets, find Church Row and continue on it until you reach Hampstead High Street. Cross it and make sure you get lost in the cobbled little streets for a while. Then make your way back to Heath Street until you get to Spaniard's Road. Then, it's straight on until medieval Pimms-and-ale heaven and a hearty sharer platter. From the road, you can take a little detour to enjoy a London city view from the Heath 🙂 Scroll down for outfit deets and the route map!
xx,
Gabriella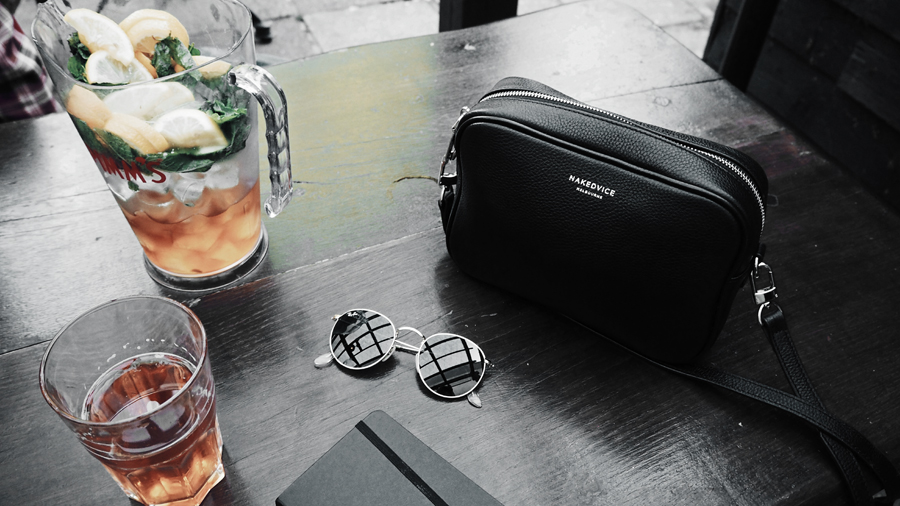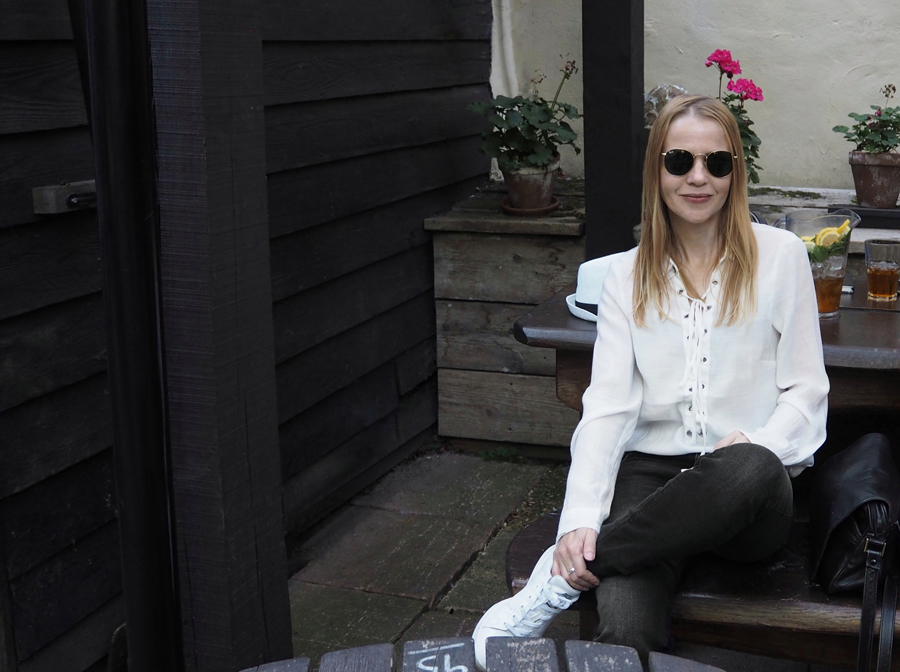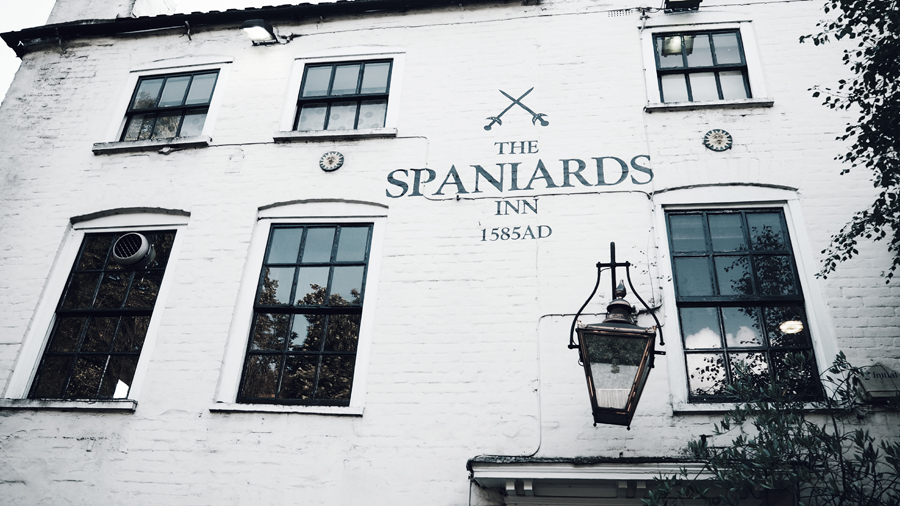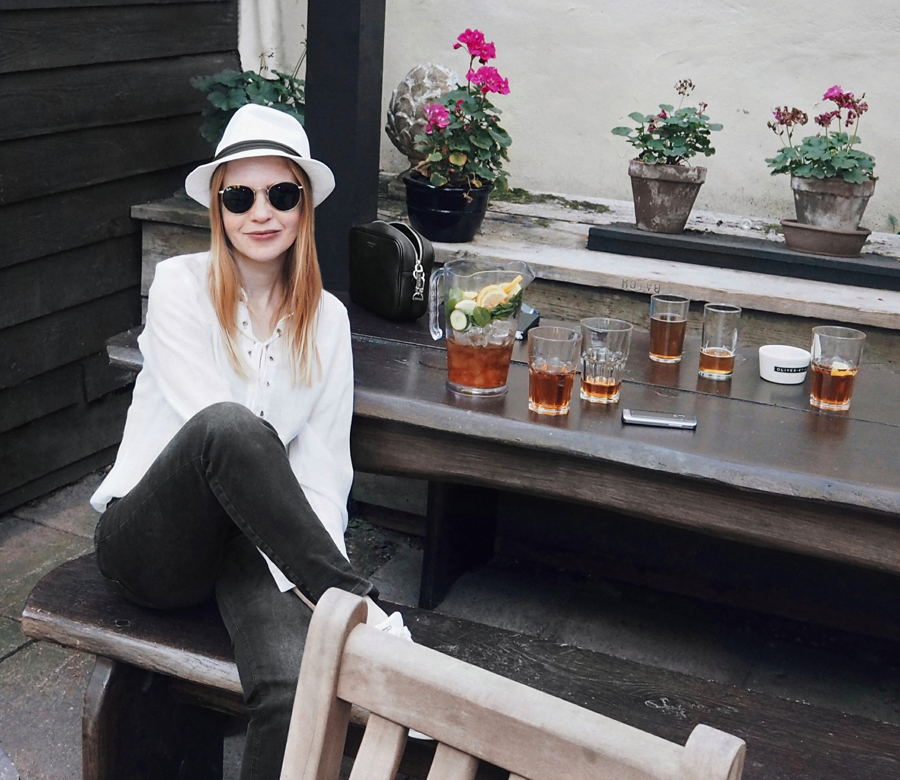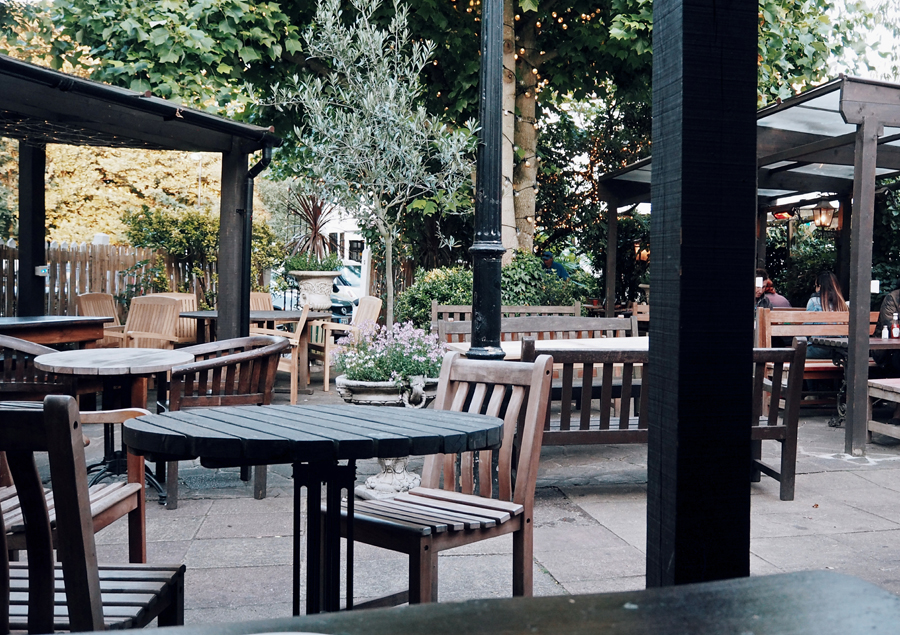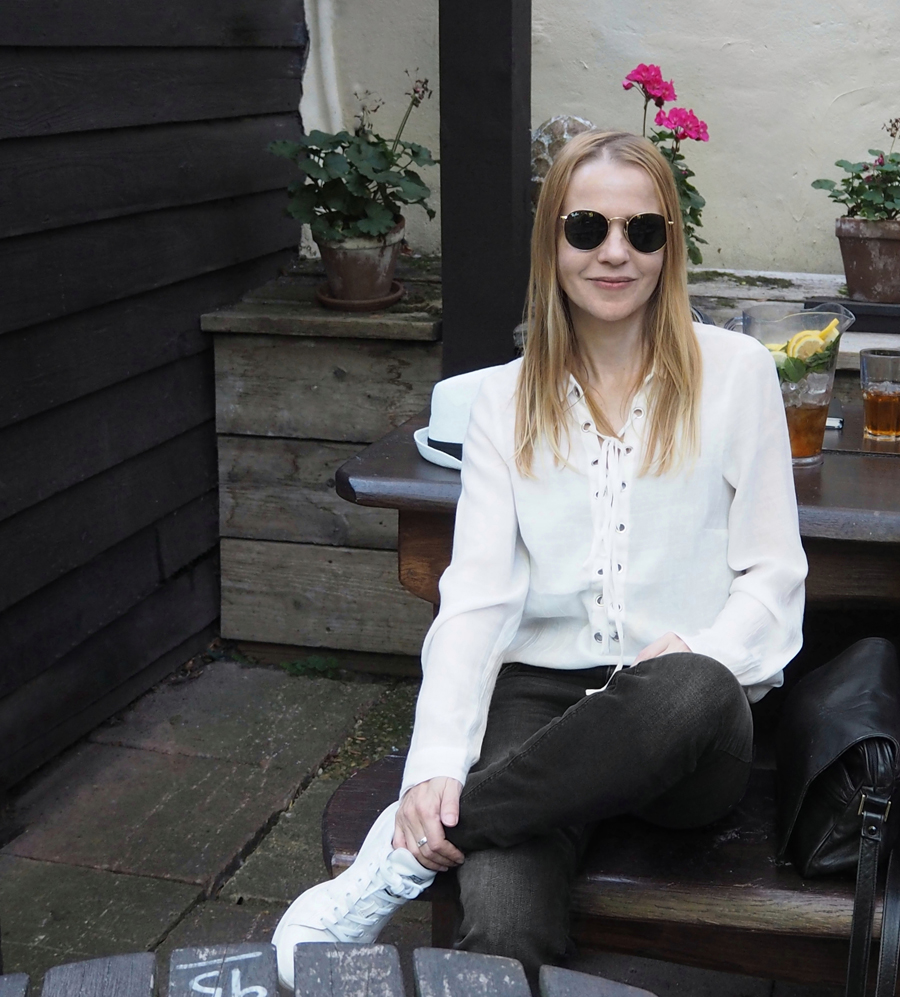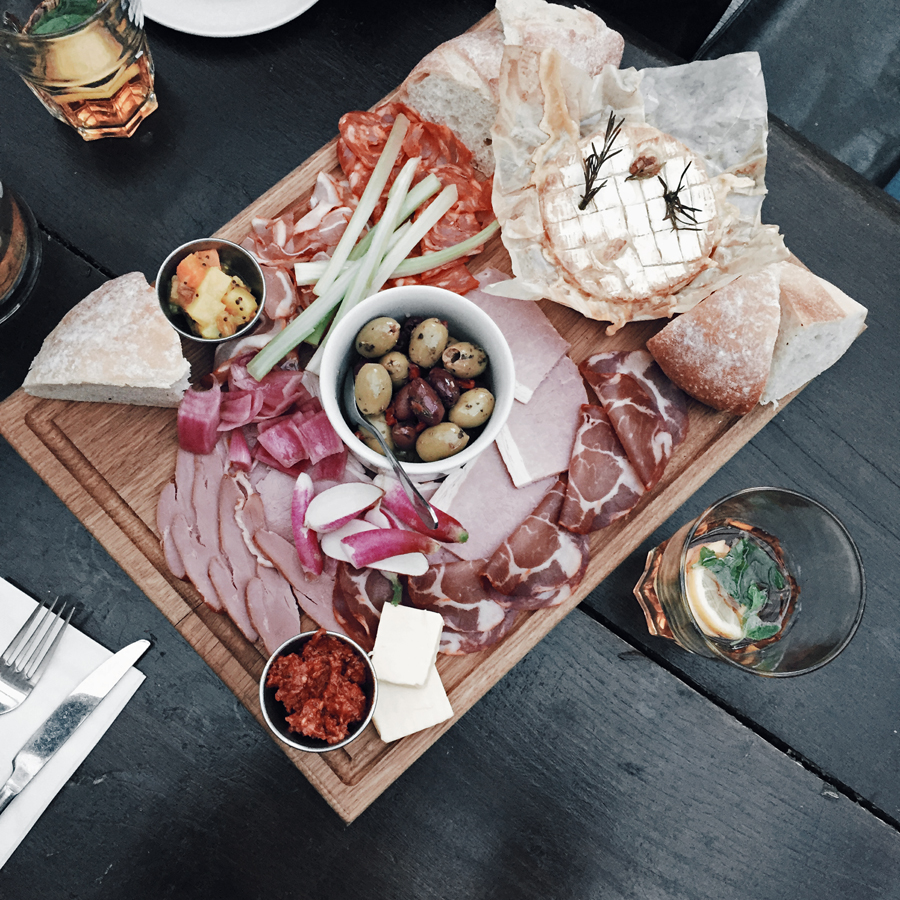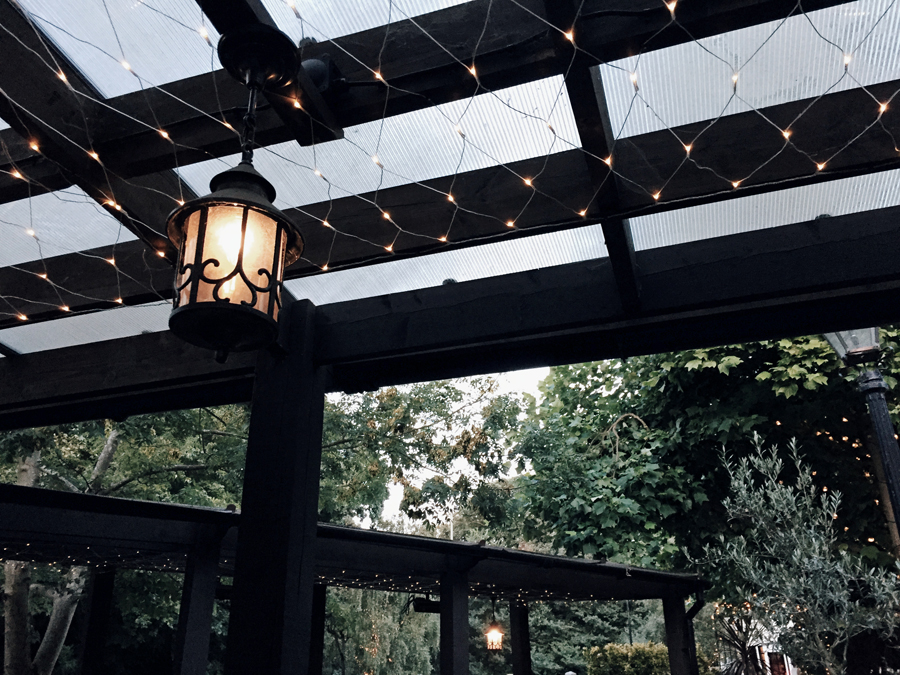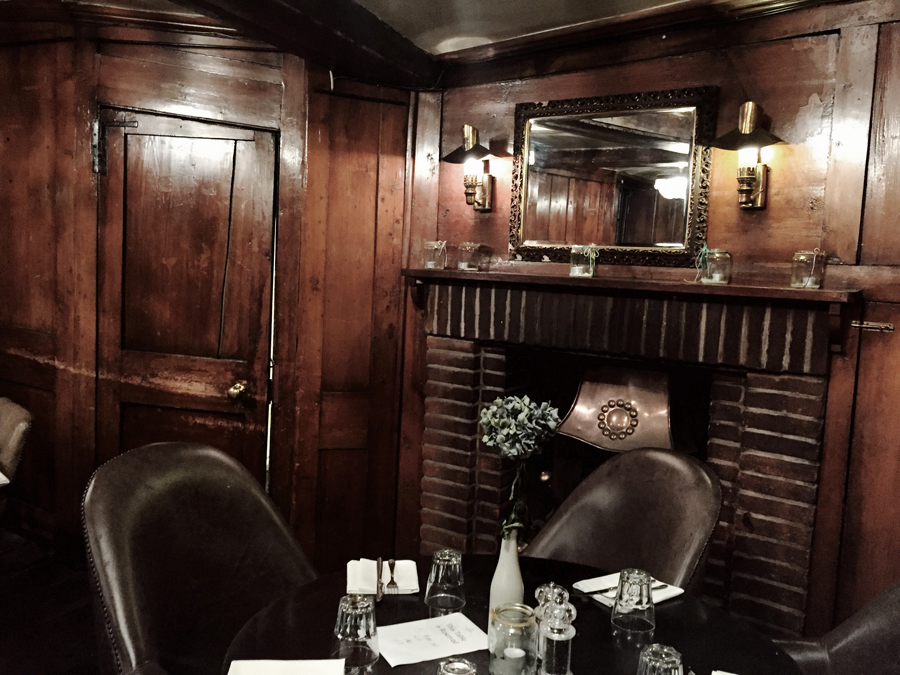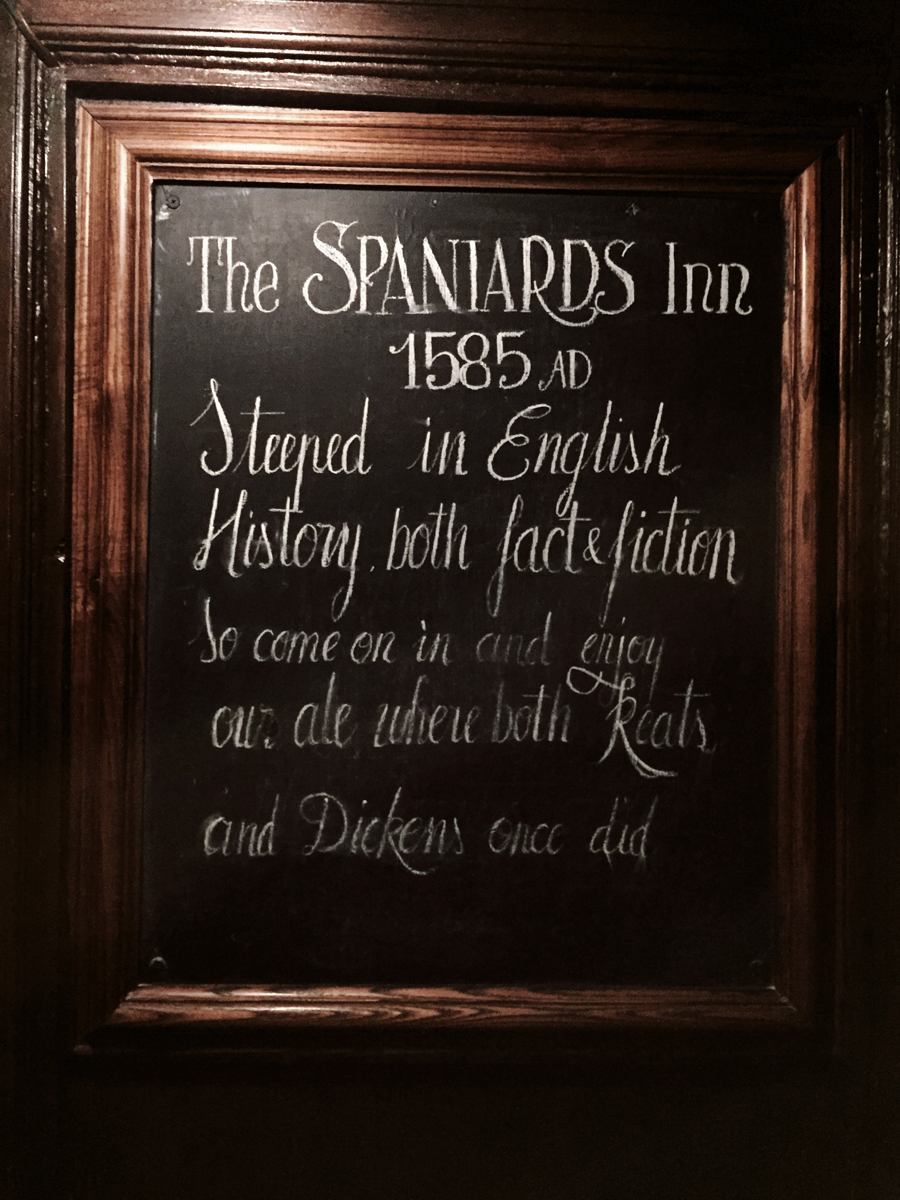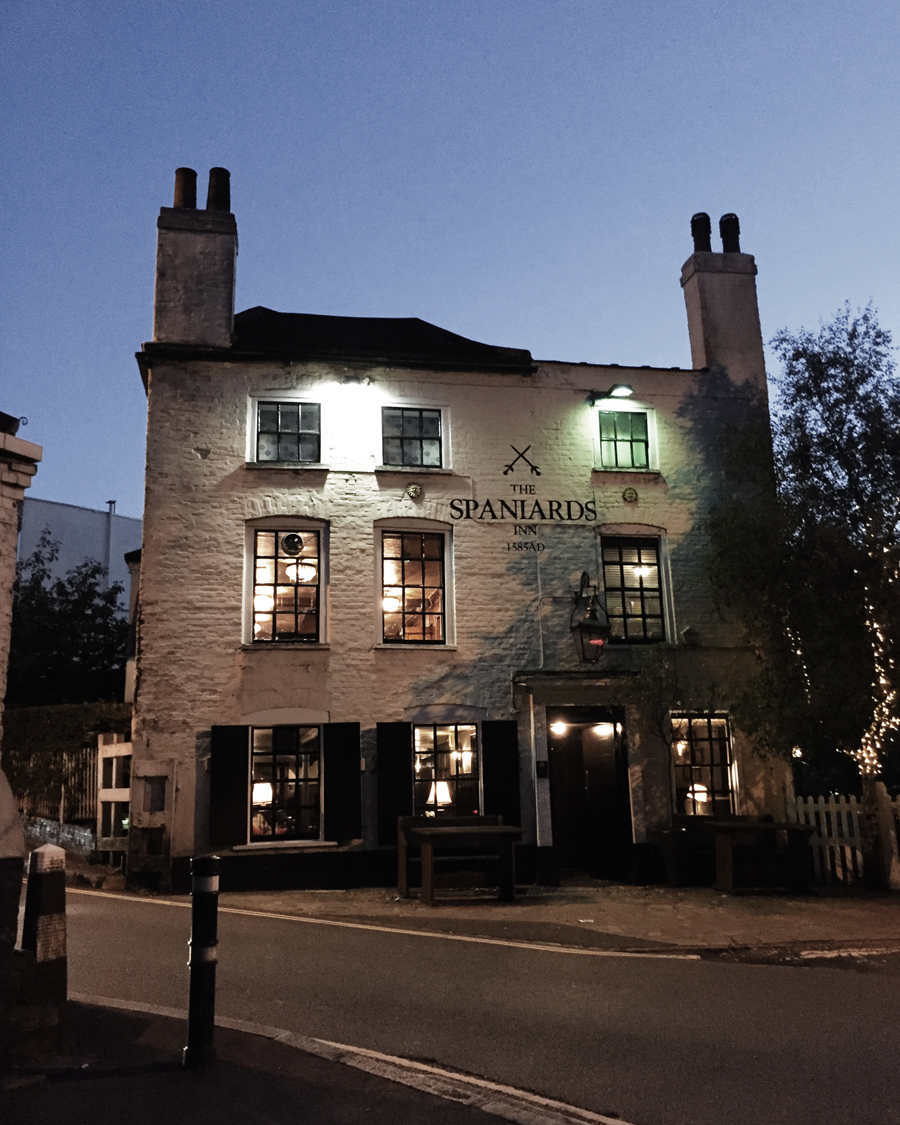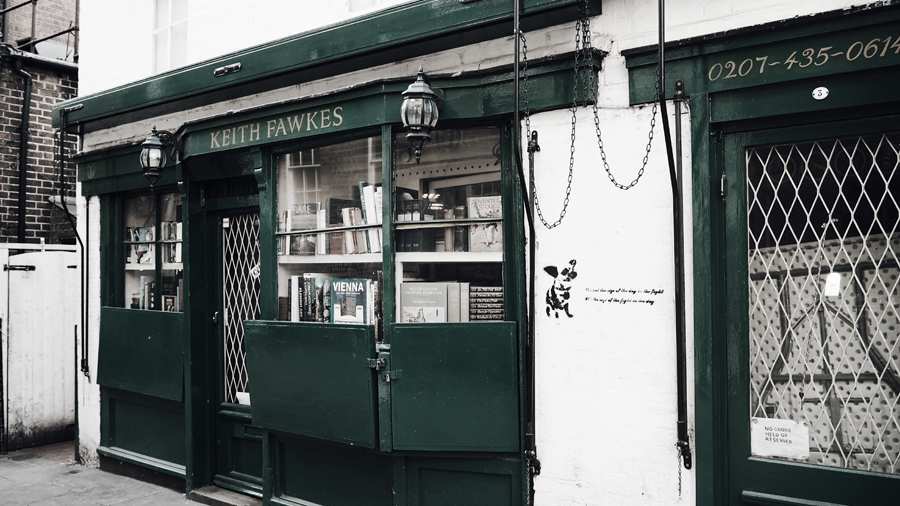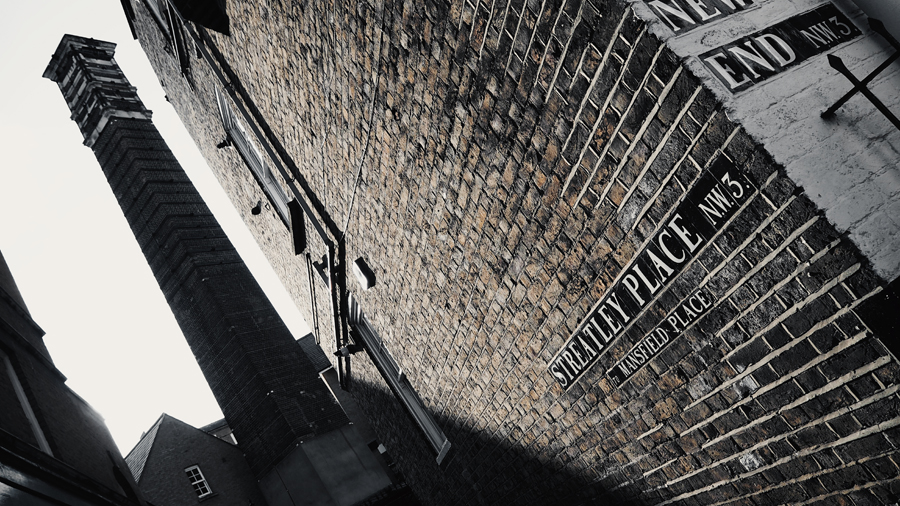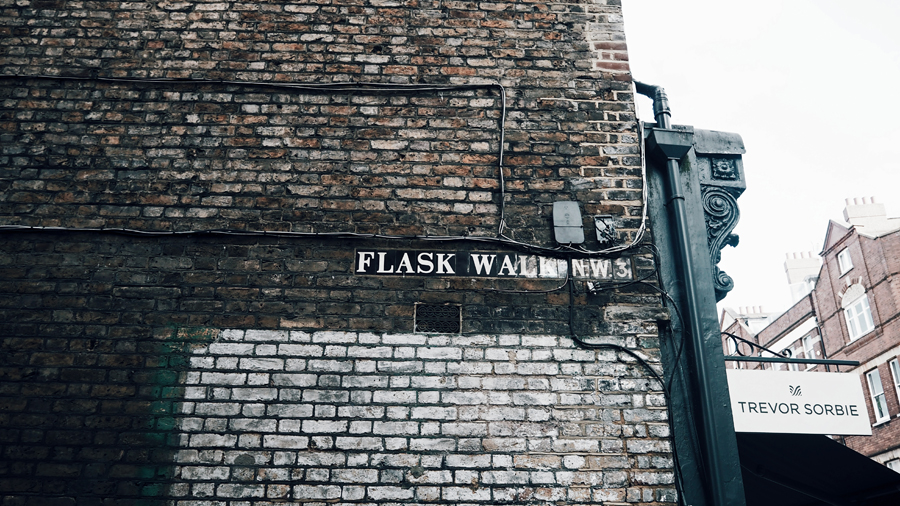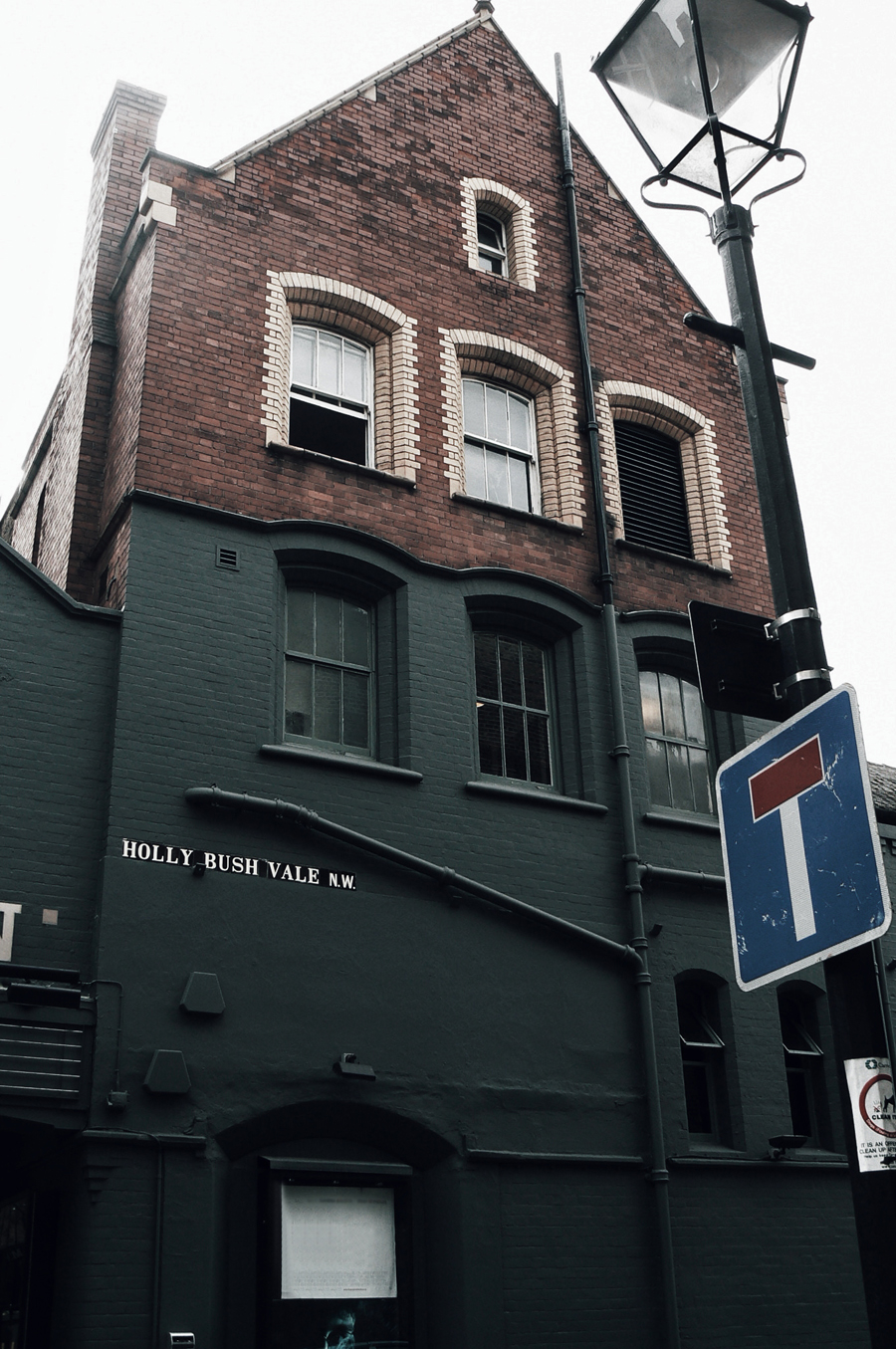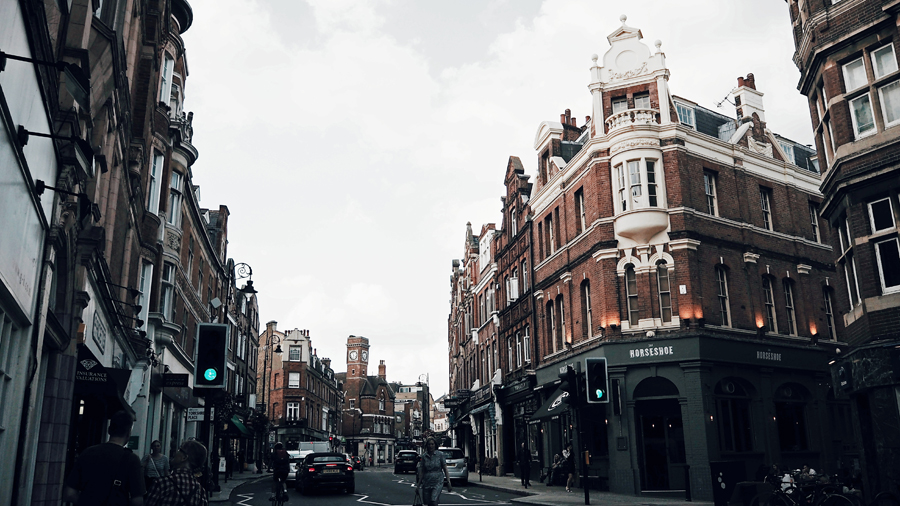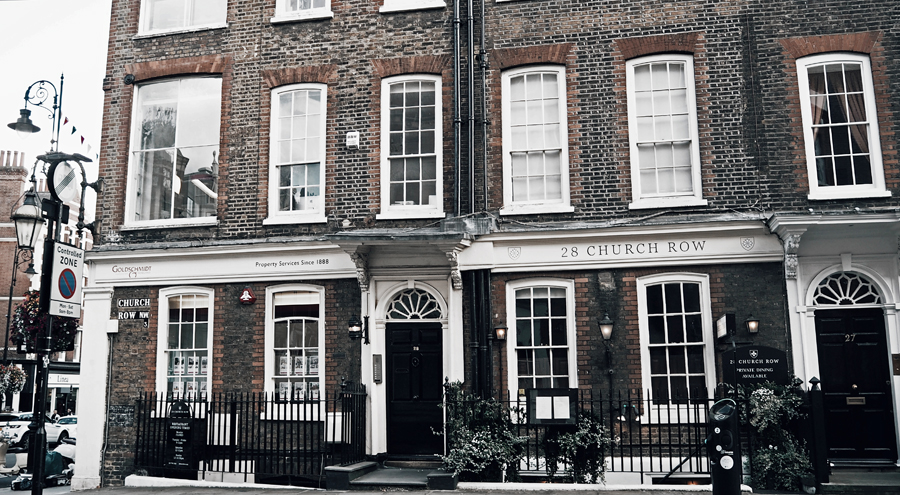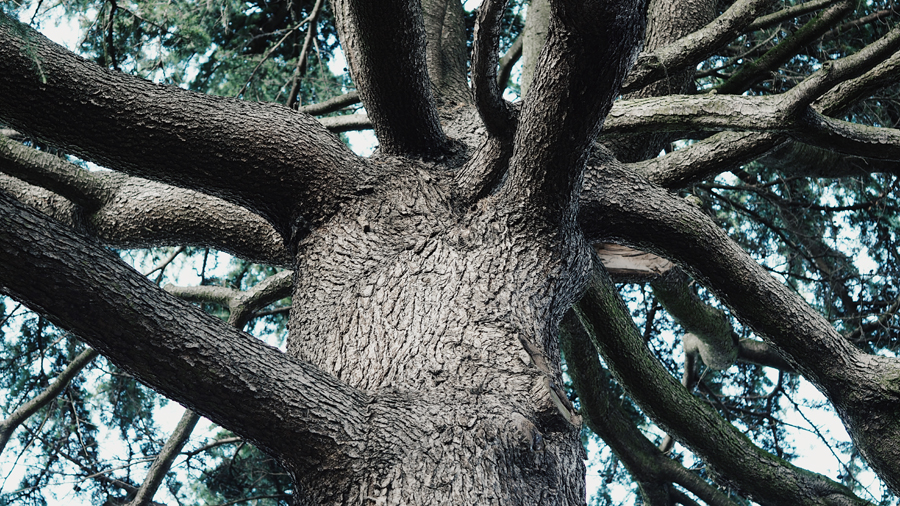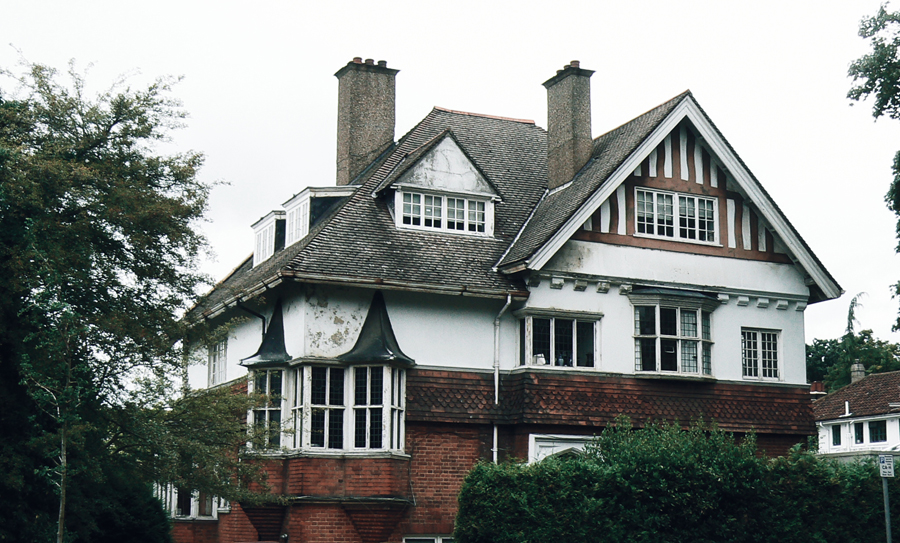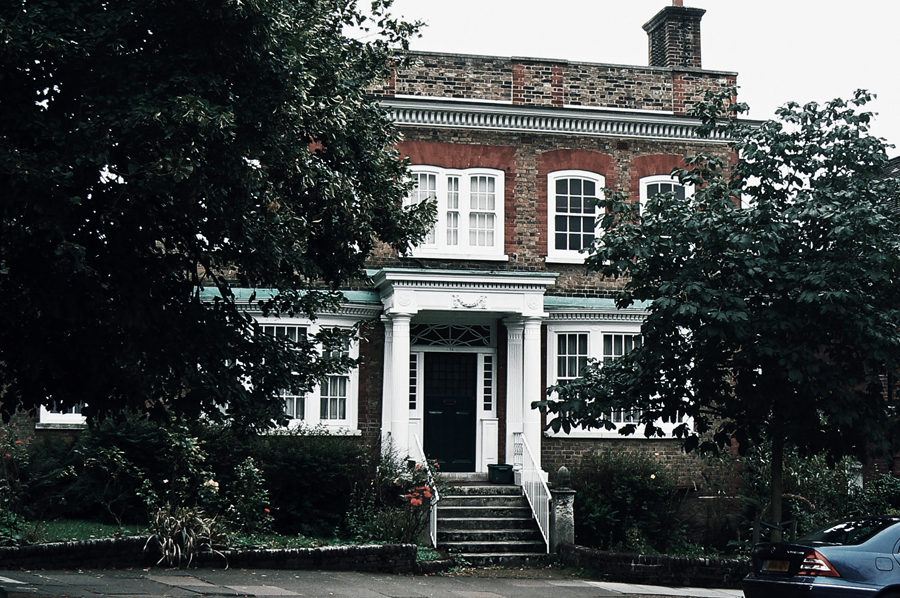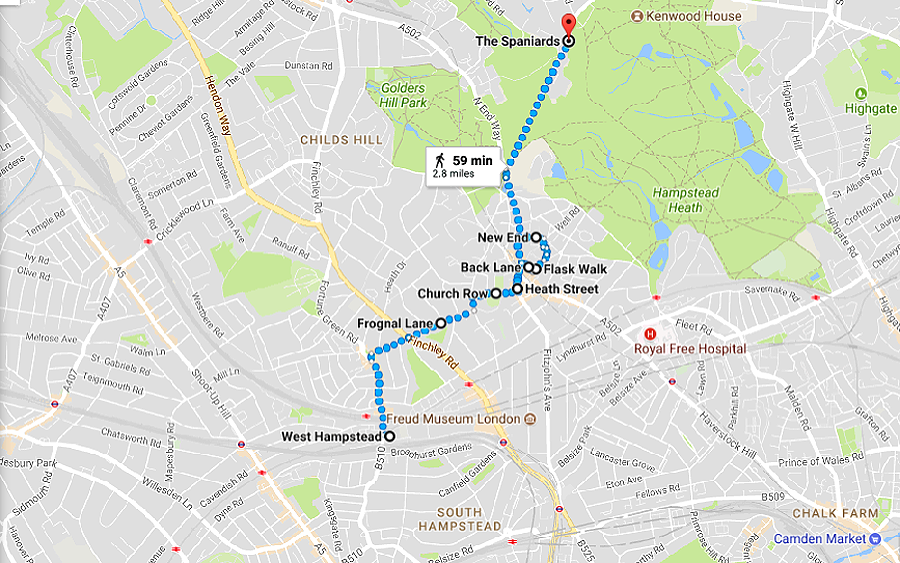 lace up shirt: H&M (similar here, here and here)
jeans: H&M (similar here, here and here)
trainers: Adidas Stan Smith
hat: New Yorker mens (similar here, here, here and here)
bag: Nakedvice (The 1995 silver)
sunglasses: Ray-Ban round metal
London city notebook: Moleskine