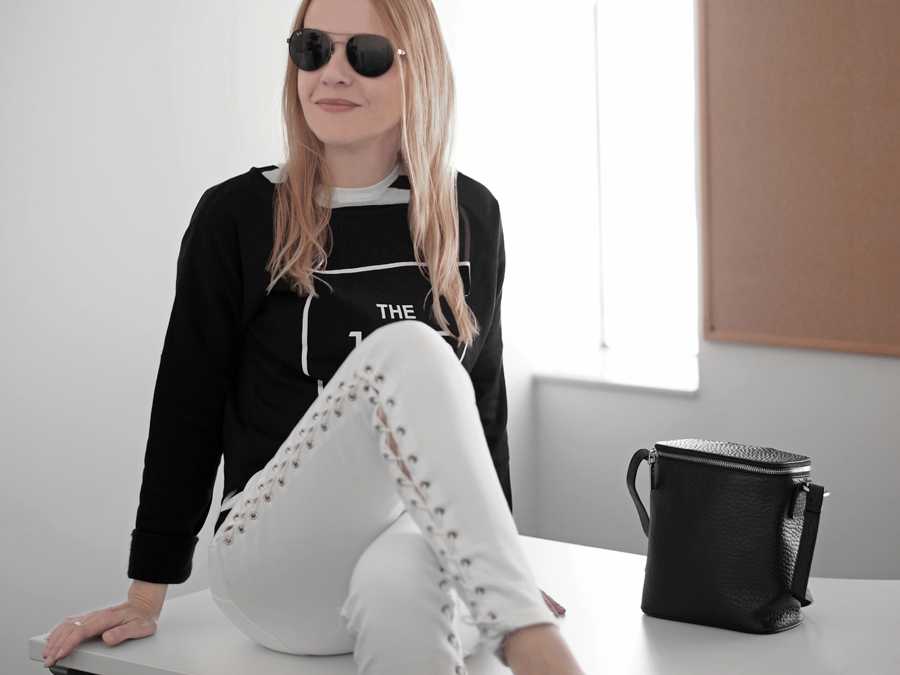 Hey guys – black, white and stripes are everything! To celebrate that love, I wanted to create an outfit which is not only casual and chic but can take you from high summer to winter.
Today's outfit
As a total black and white and stripes freak, I'm constantly on the hunt for cool new pieces and new ways to build looks with a limited palette.
First, the real inspo was the white lace-up jeans. When I saw them in Topshop, I just could not resist. I have them in black and love them to the moon and back. Here's an outfit that can take you from office to festival even in the rain. And here are some other cute ways I have worn the black lace-up jeans here and here.
Next, I love a great striped tee. This is a new one from Muji, of organic cotton, and best of all, in a size XXS! I'm really pleased with the small size and relaxed cut – you don't come across this kind of perfection every day 🙂
Third, the leather flats with a twist. Even though I have an almost identical plain black pair, I bought it to elevate my most minimal outfits.
I picked up the cropped sweatshirt at Camden Market on a whim while my dearest was working hard to find his perfect T-shirts to add to his collection. At home, I tend to live in cute sweatshirts (including a Hogwarts one) and I loved the minimal design and the softness of this 1975 one.
The rest is really just some basics: black Ray-Bans and the cute oval shaped leather bag from Nakedvice. It's not the most straightforward thing to order stuff from Australia but this brand is so uber cool it totally stole my heart. Saying of which, dear NV team, if you ever need a pint-sized but otherwise epic brand ambassador in contintental Europe, lemme know 😀
From summer to winter
Finally, you can see how easily this look will take you from high summer to winter, right? In summer, just lose the sweatshirt – but carry it with you in case you want to sit down on the grass somewhere. Later, you can add a jacket, and still later, a winter coat and your fave booties.
Love,
Gabriella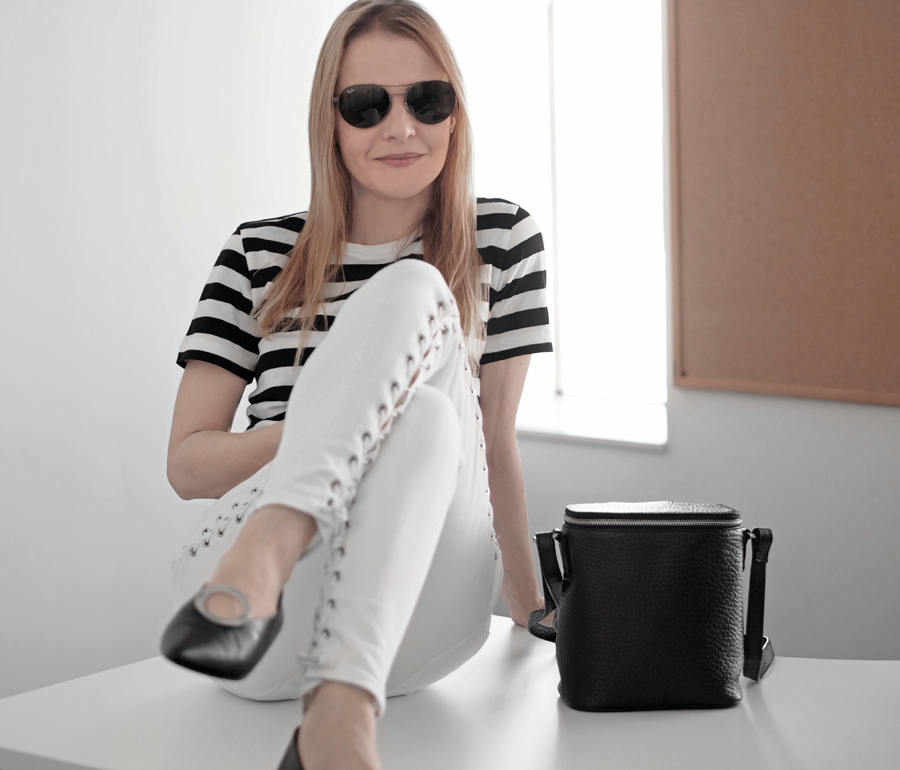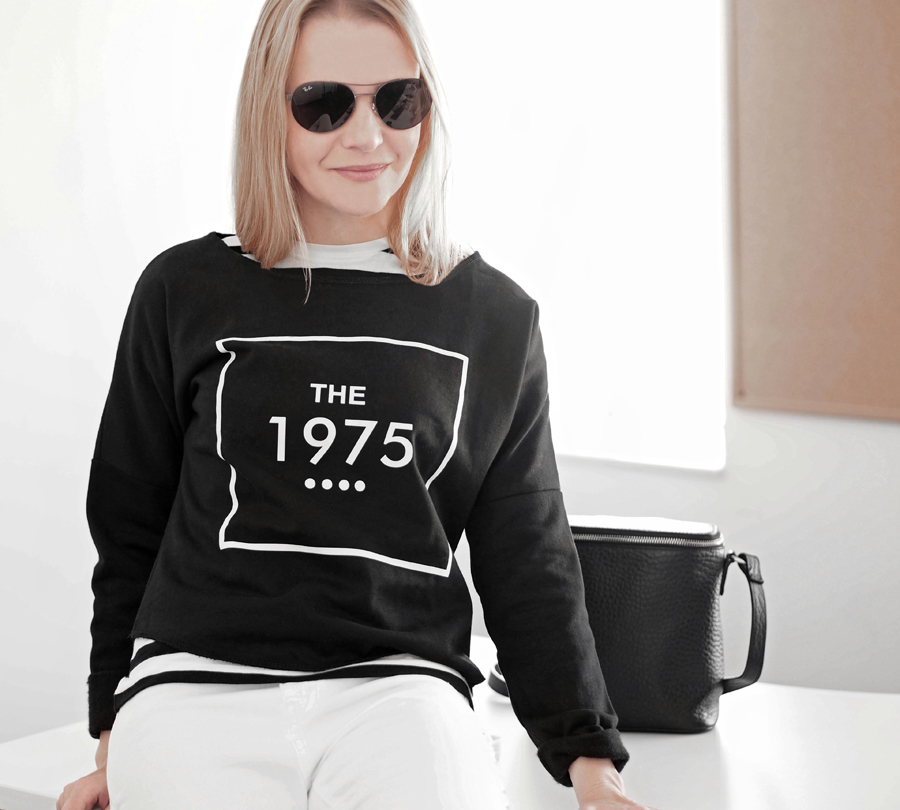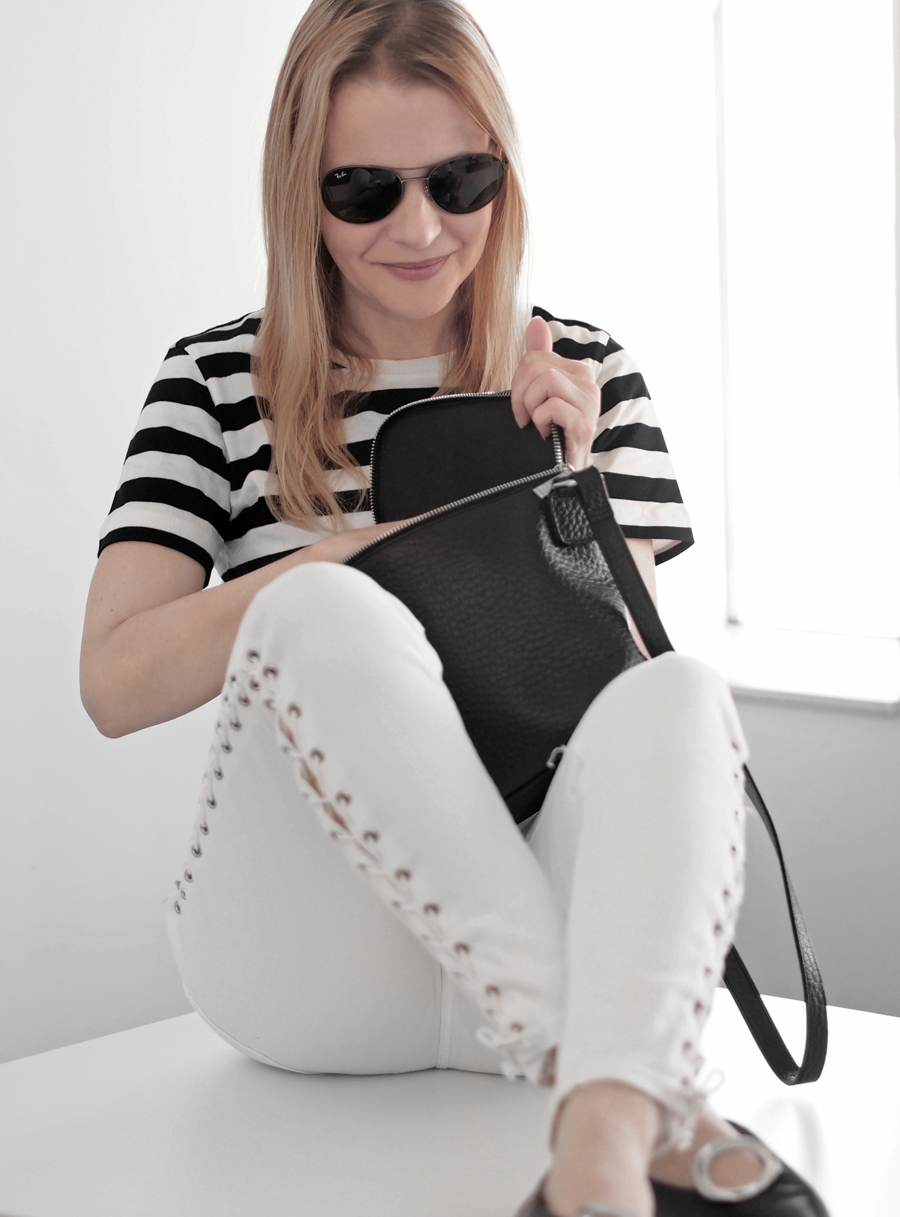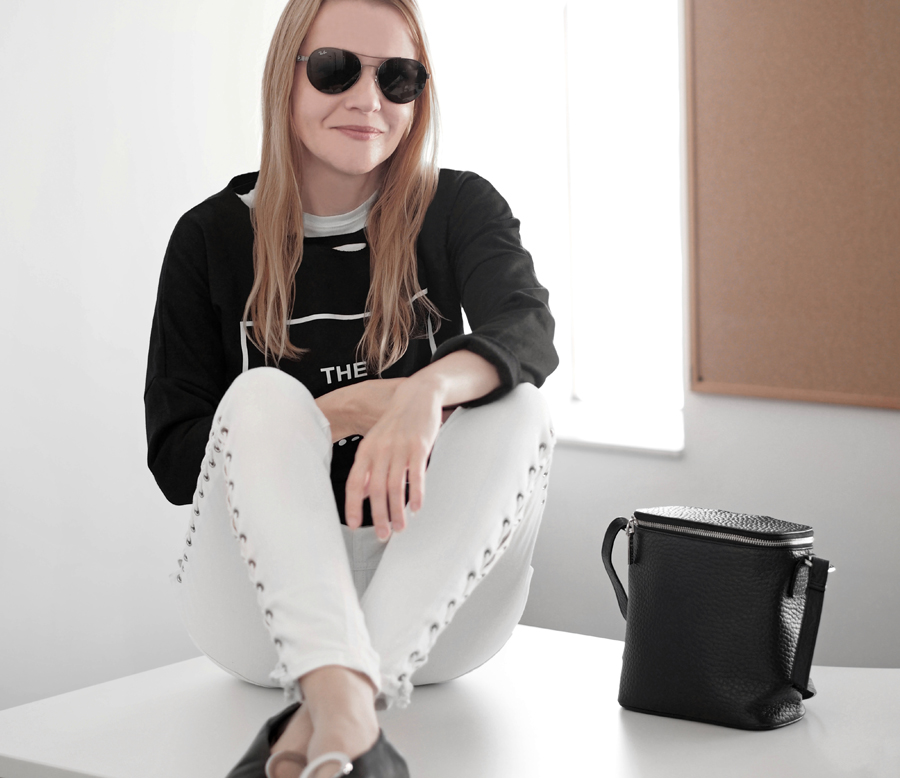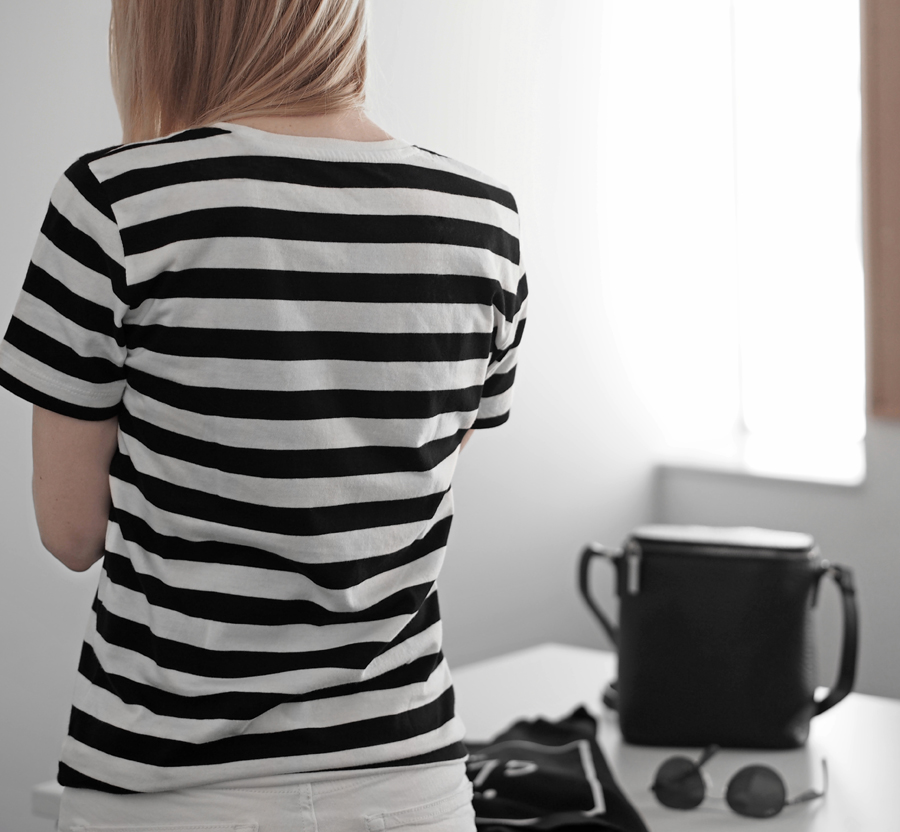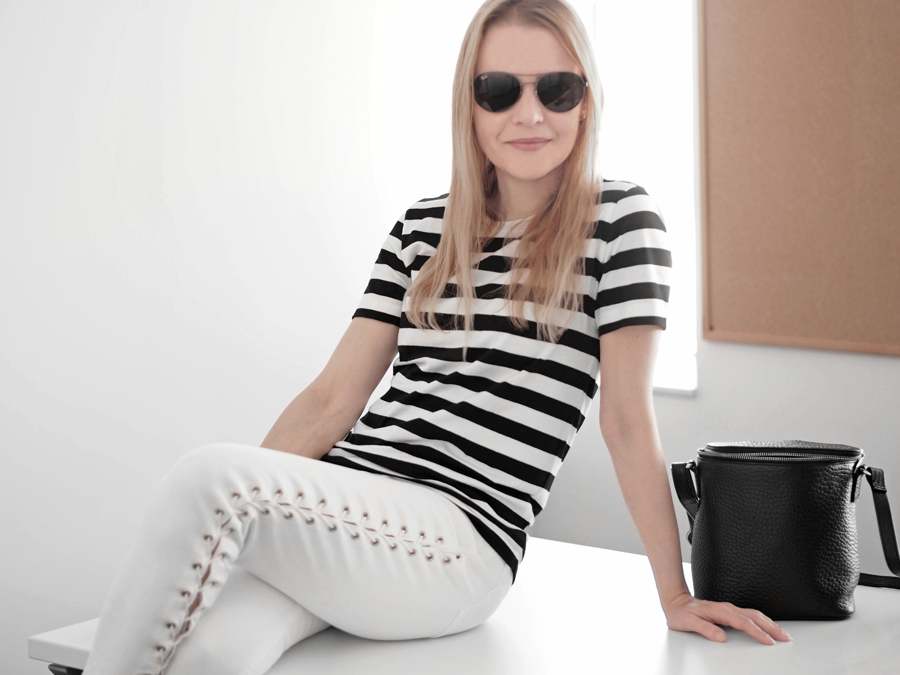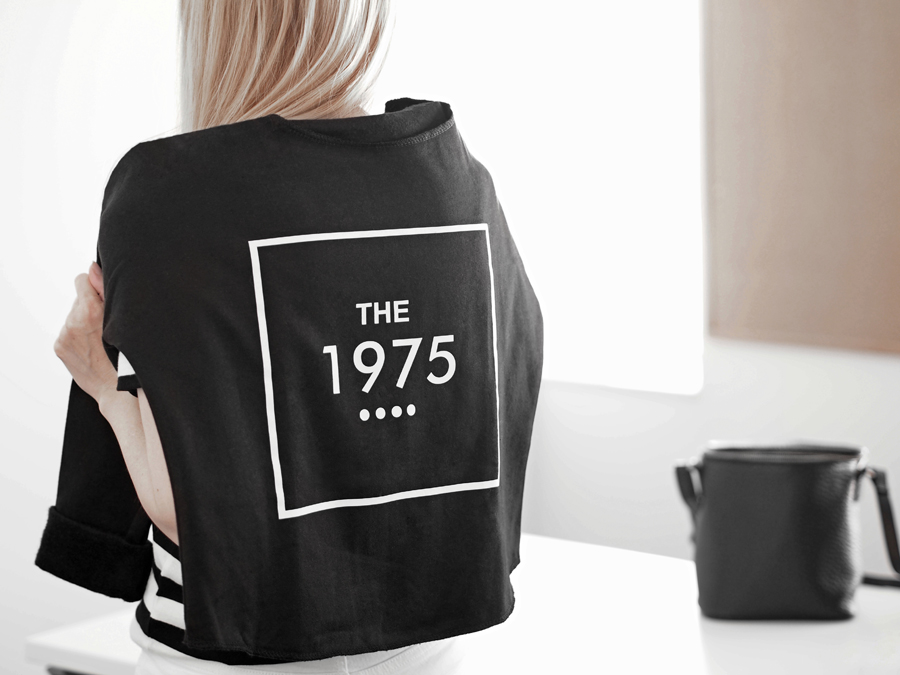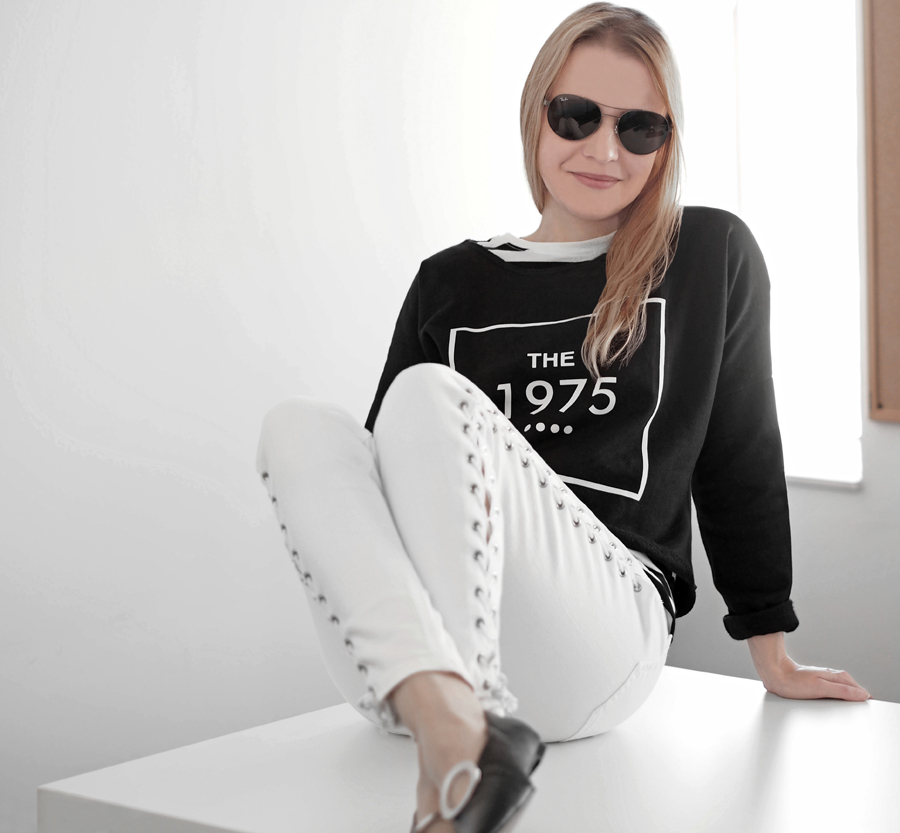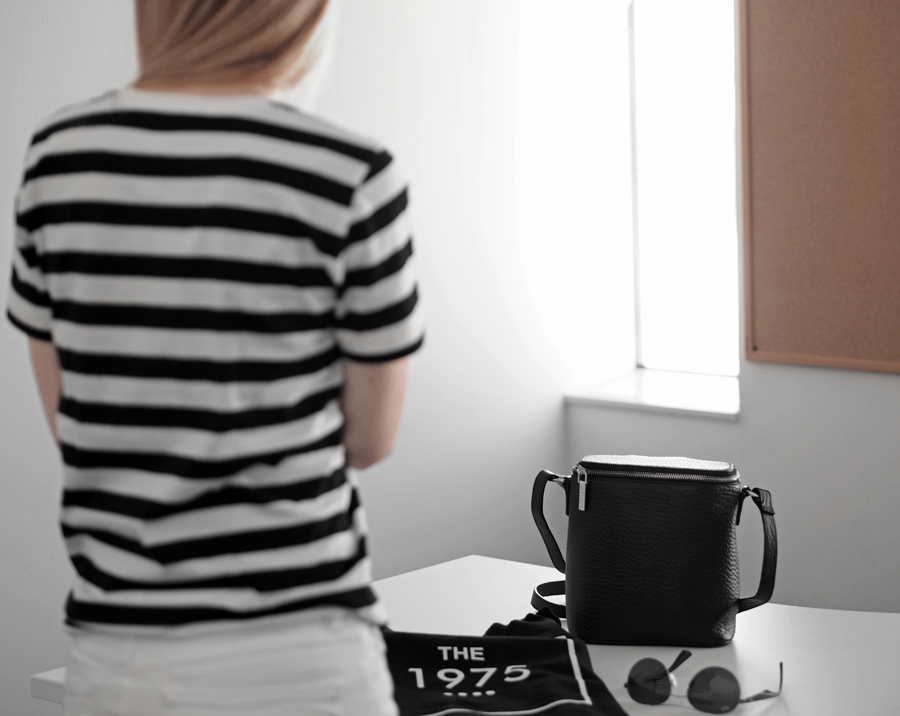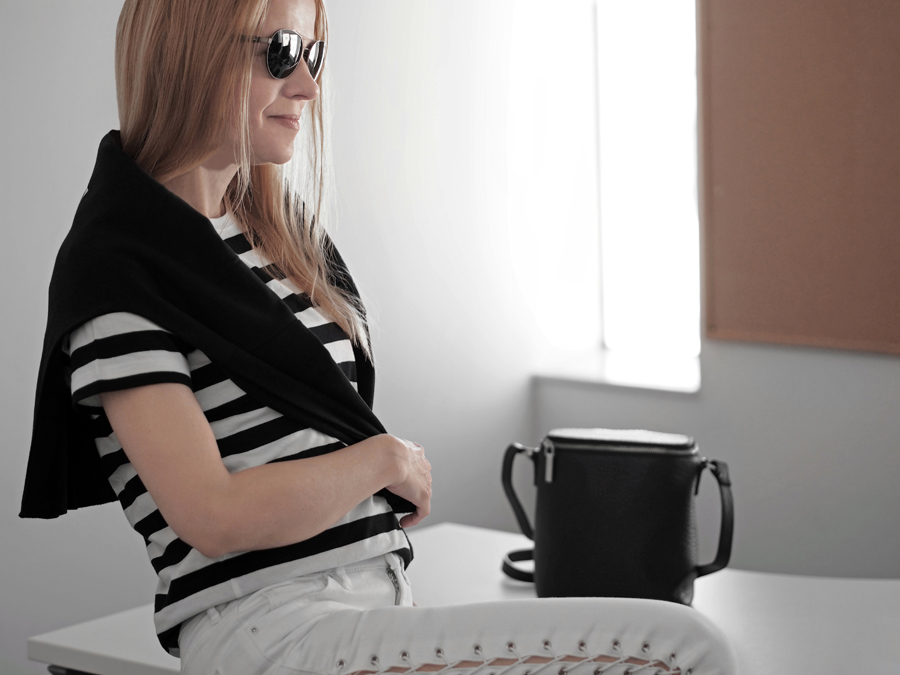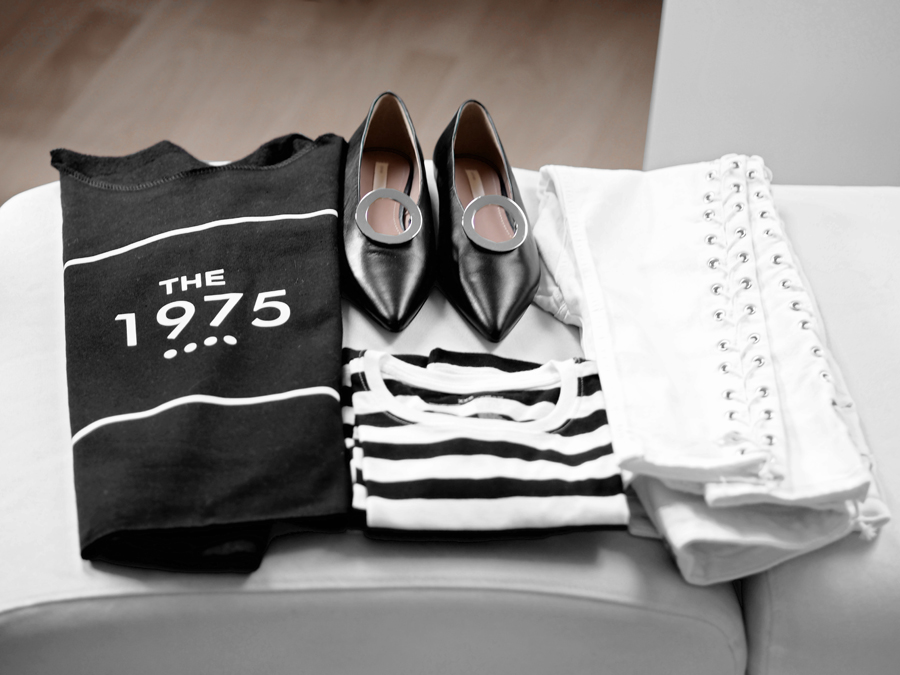 lace-up jeans: Topshop (similar here)
striped t-shirt: Muji
cropped sweatshirt: Camden market (similar here, here and here)
shoes: H&M
bag: Nakedvice
sunglasses: Ray-Ban (similar here)