I don't know about you but I do love to suit up! The question is how to give black and white smart looks variety, right? The answer, in short, is in the epic little details and twists that totally transform my outfit and naturally, the mood.
Epic suiting: building a versatile wardrobe
These days I tend to put my suits together using black separates. I regularly pop into stores where I quickly look at the black trousers, jeans and blazers on offer so I don't miss a new cool cut. Actually, I do a lot of that with white shirts and striped tops too… I buy whatever I find wearable and flattering and build a pool of cool pieces that go together perfectly.
When I shop for epic smart items, my go-to stores are mostly Topshop and Zara but the ASOS petite range has potential, too. This summer I picked up a bunch of trousers in Mango as I loved the cropped tailored cuts – the pants in these pics come from there too. There are times when I want to give my easy top arsenal a quick update without breaking the bank. In these cases I first head to H&M, New Look, Primark and the stores mentioned above. To add the right shoes, I just collect a few cheap but good quality pairs with different details. For smart flats, it's usually Topshop and H&M where I get my updates, but I have my eye on the Gucci Jordaan loafers as the next investment piece.
Today's outfit
First, you need a decent cropped pair of black trousers. For this look, I picked a plain one so I can have more fun with the rest of the outfit.
Second, add a black blazer with an epic twist. Actually, mine has two of those, the lace-up arms and the huge sleeves. This blazer is the perfect example of why you need to check out the black blazers available in each good store you pop into 🙂
Third, the cool basic striped tee. I have a few as you may have noticed, like this one for a cool summer-to-winter look. Here, I'm wearing a much lighter, almost see through version with thinner black stripes.
Fourth, The Shoes. These are my fave Topshop loafers. As I really like this style, I will keep looking until I find the perfect pair.
Finally, the epic little deets: The most obvious details here are definitely the fishnet ankle socks – they can be the real difference between corporate and fashion pro so use them wisely 🙂 I also love my old silver necklace which I boosted with a big metal ring I took off one of my old beauty cases. The belt is a simple double loop I found in H&M – it fits the very narrow belt loops on the trousers.
How do you vamp up classic black suit looks?
Cheers,
Gabriella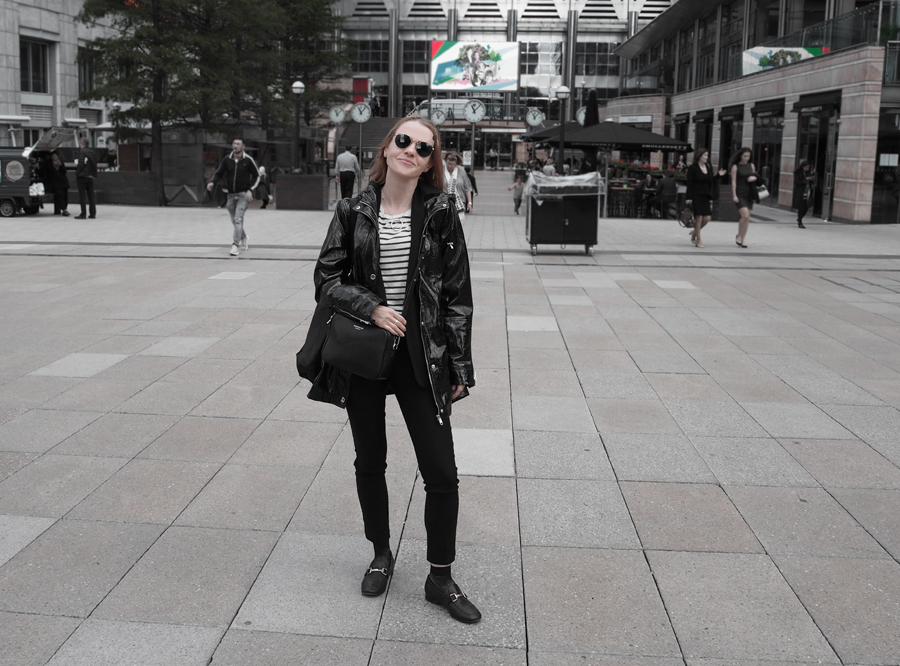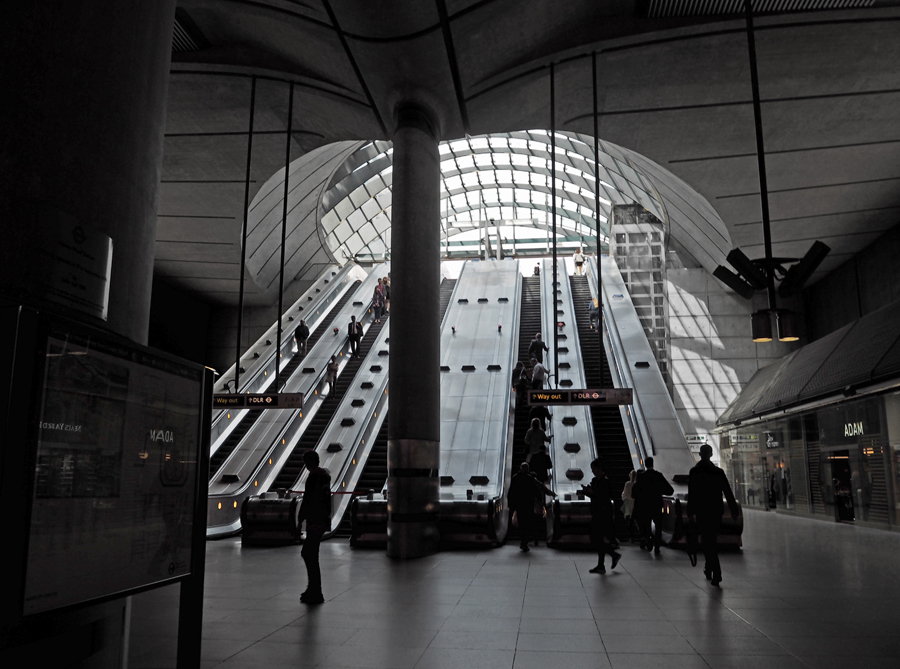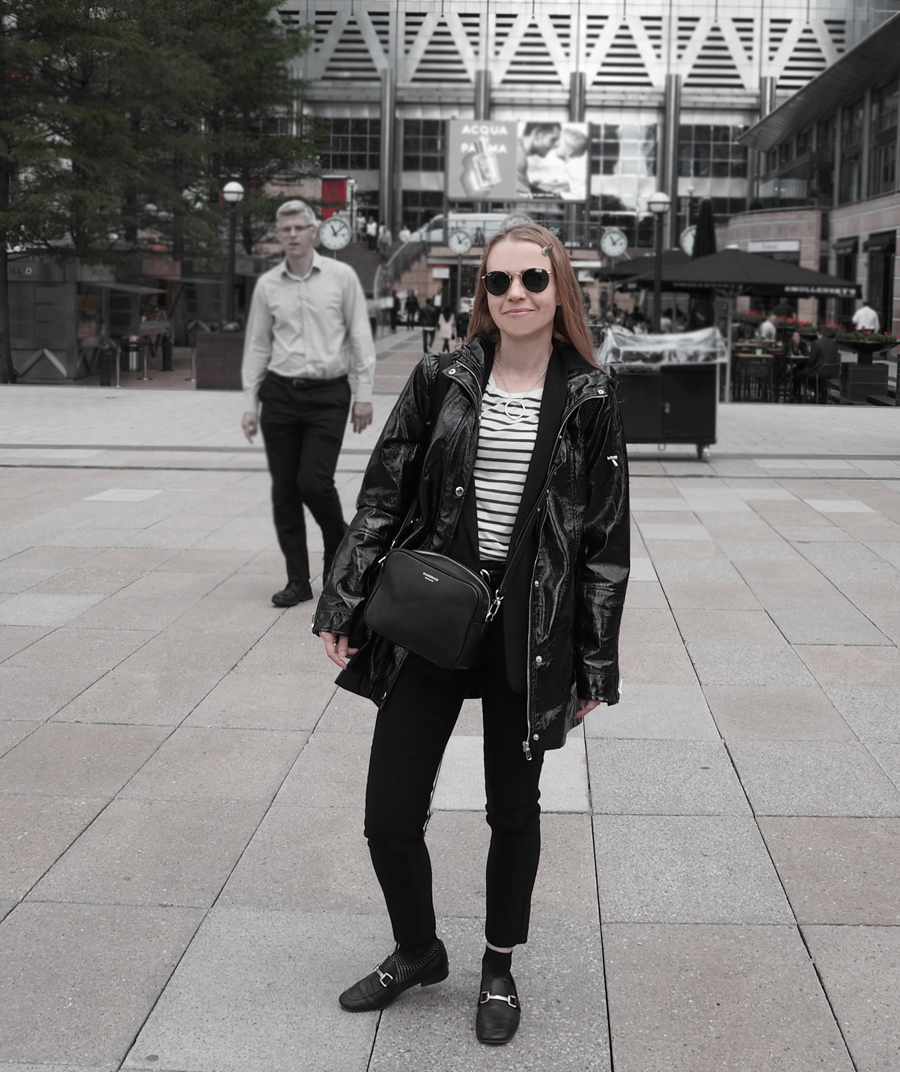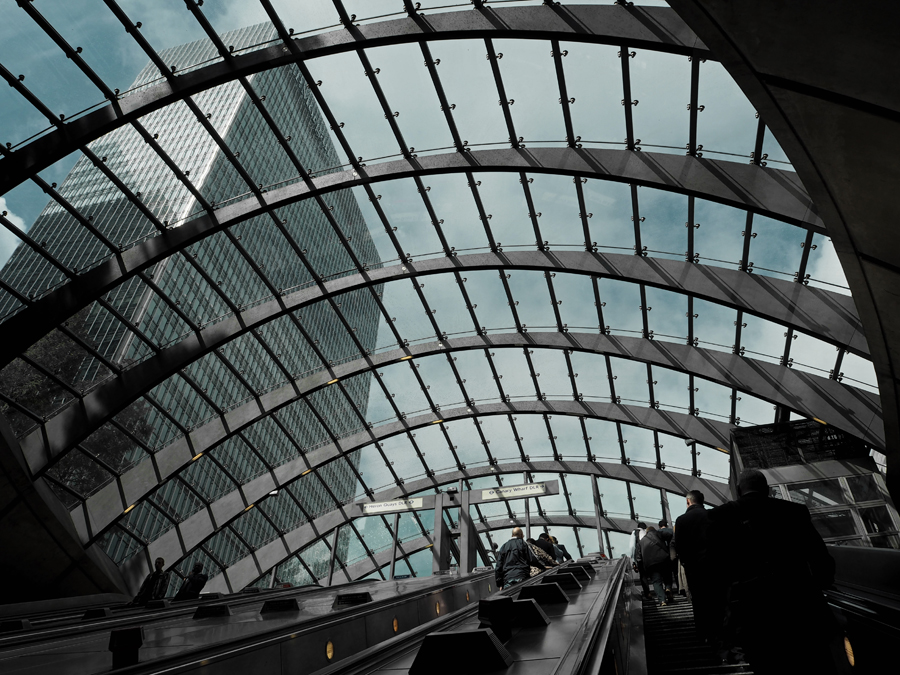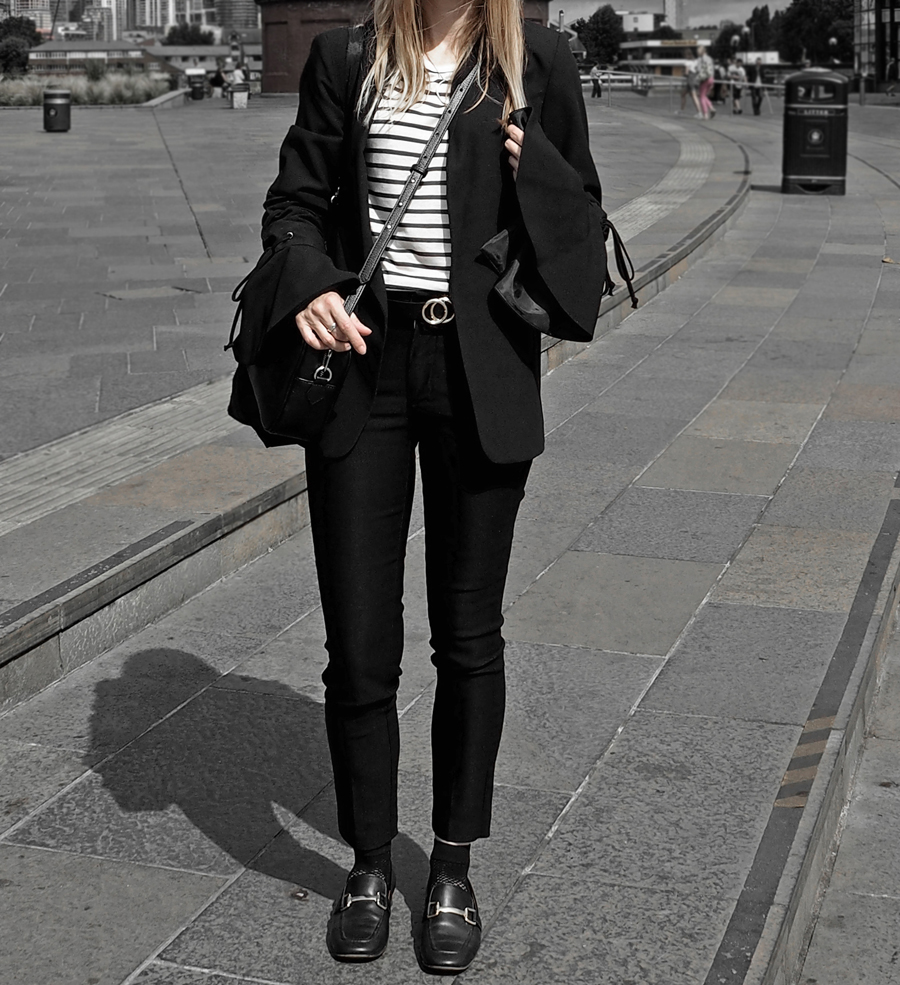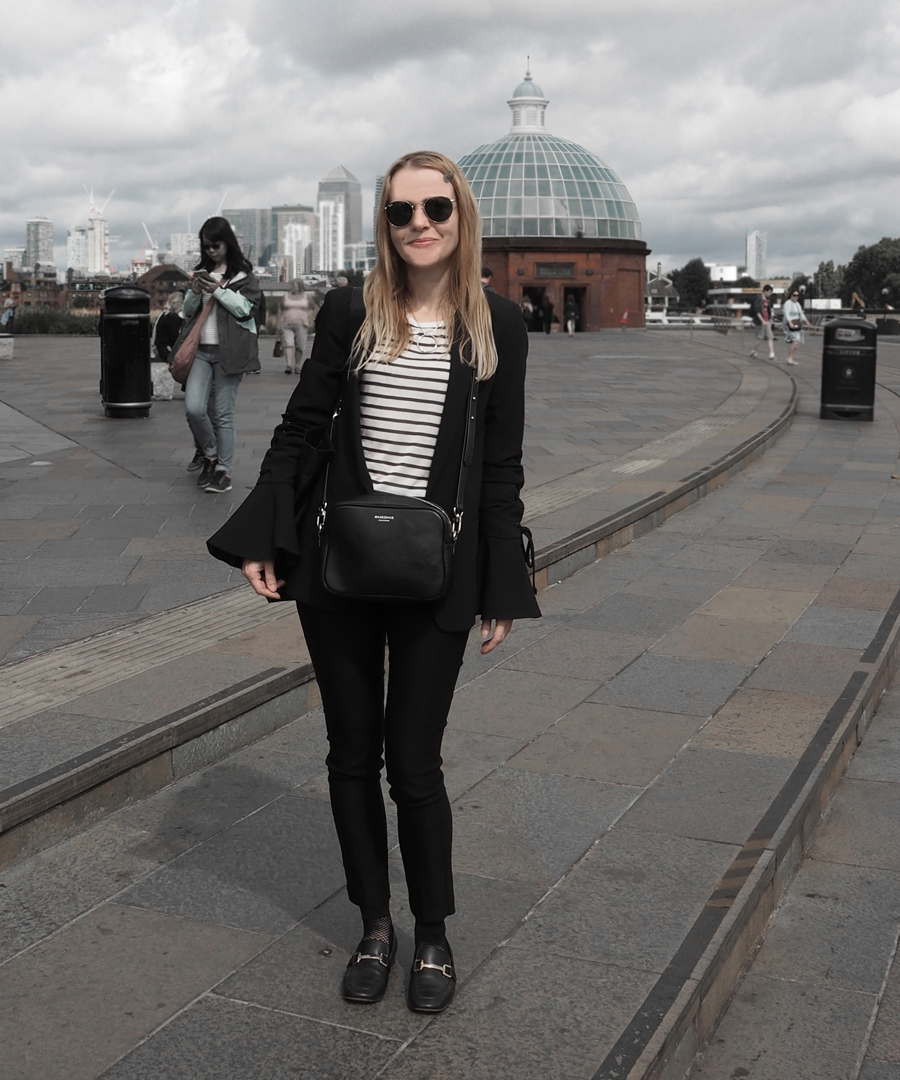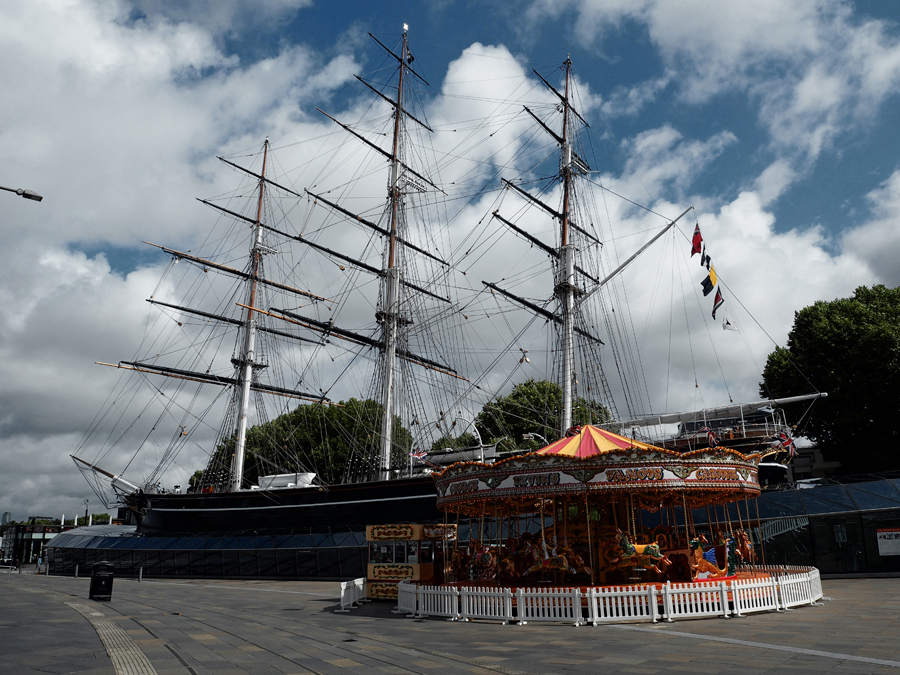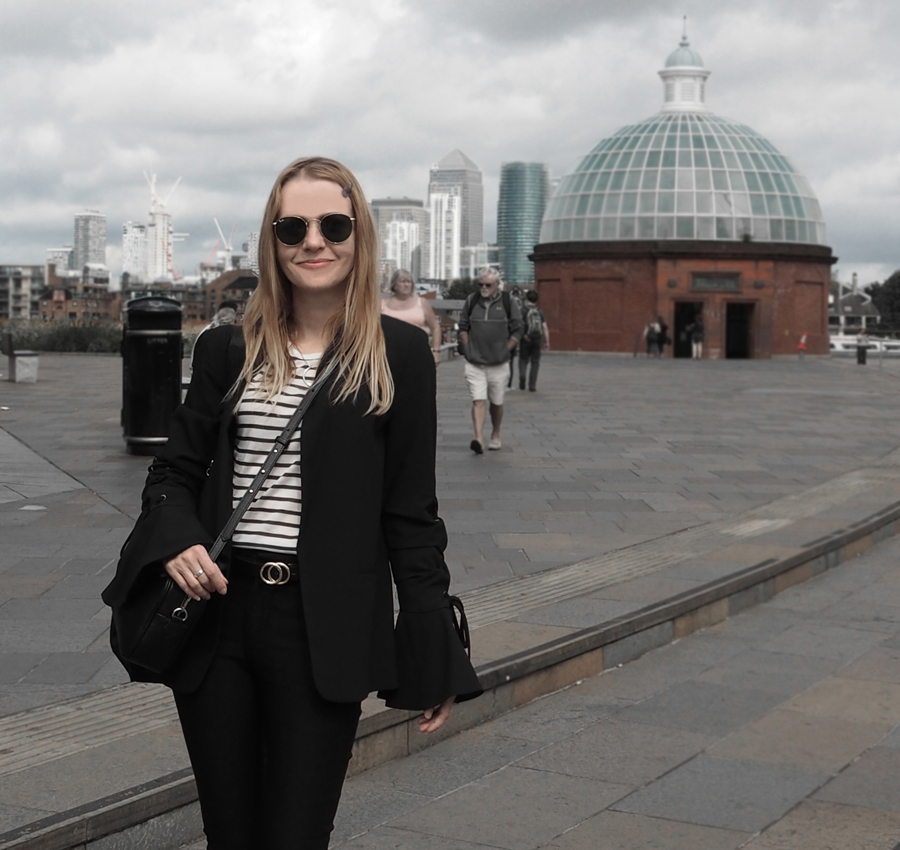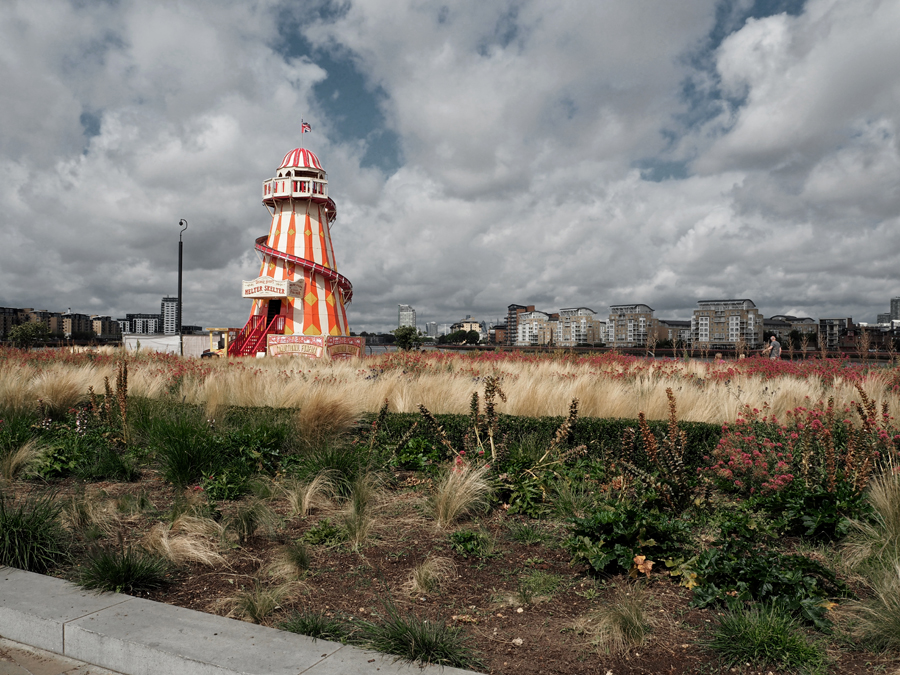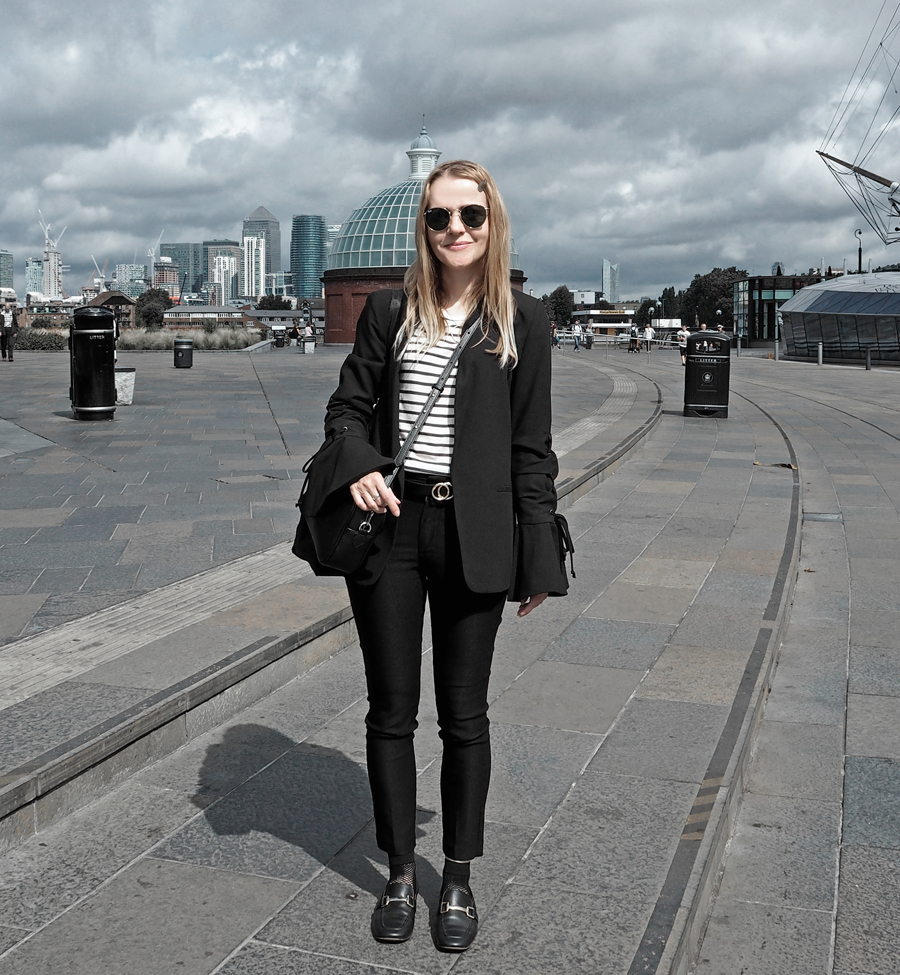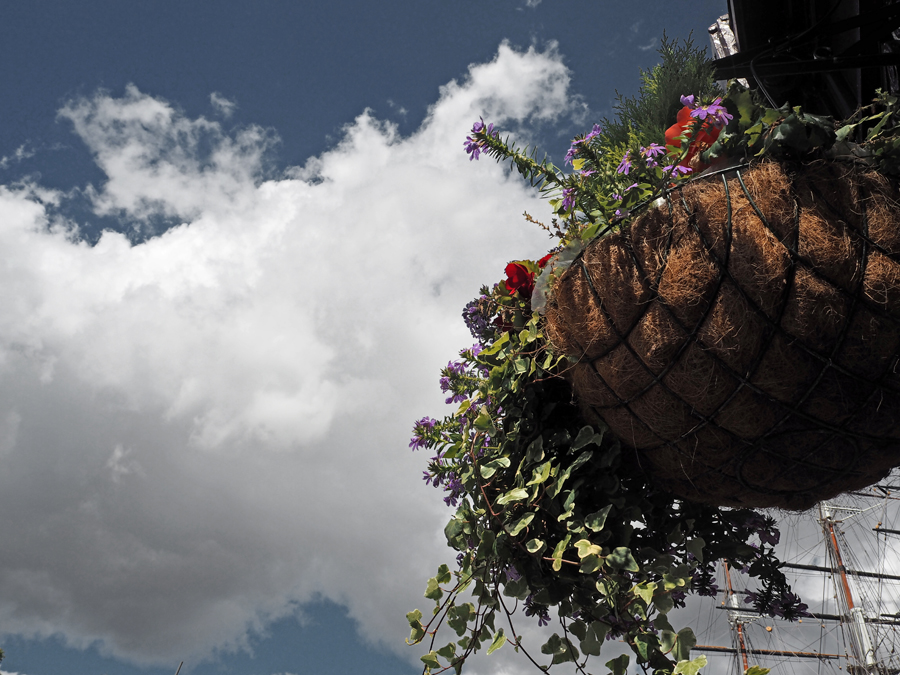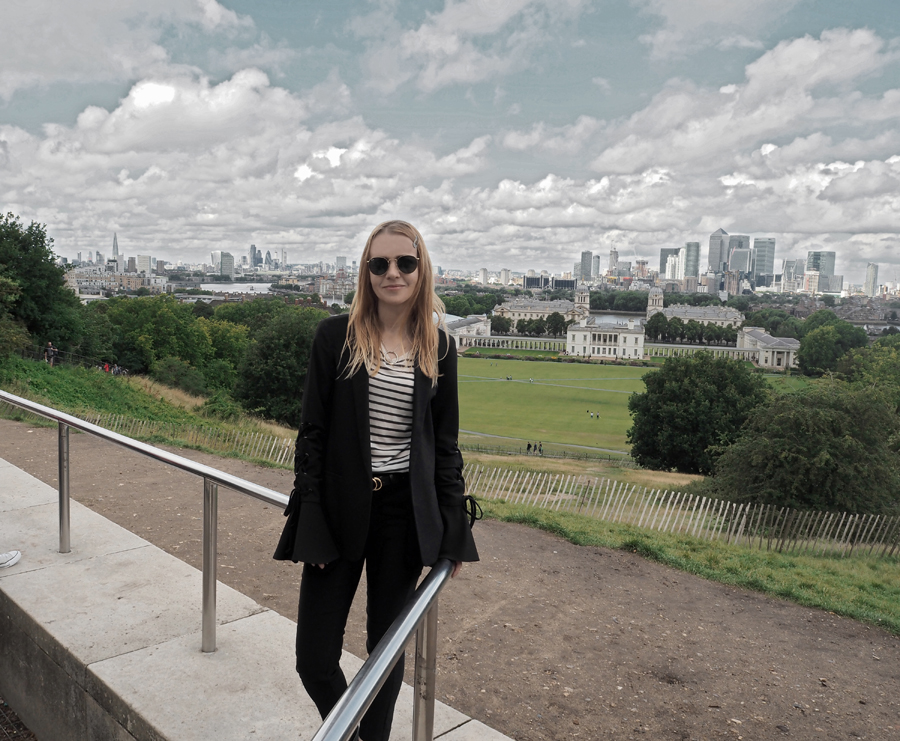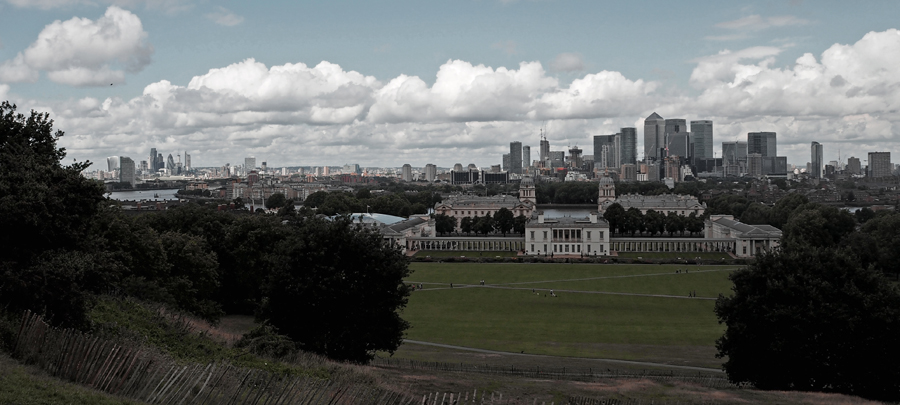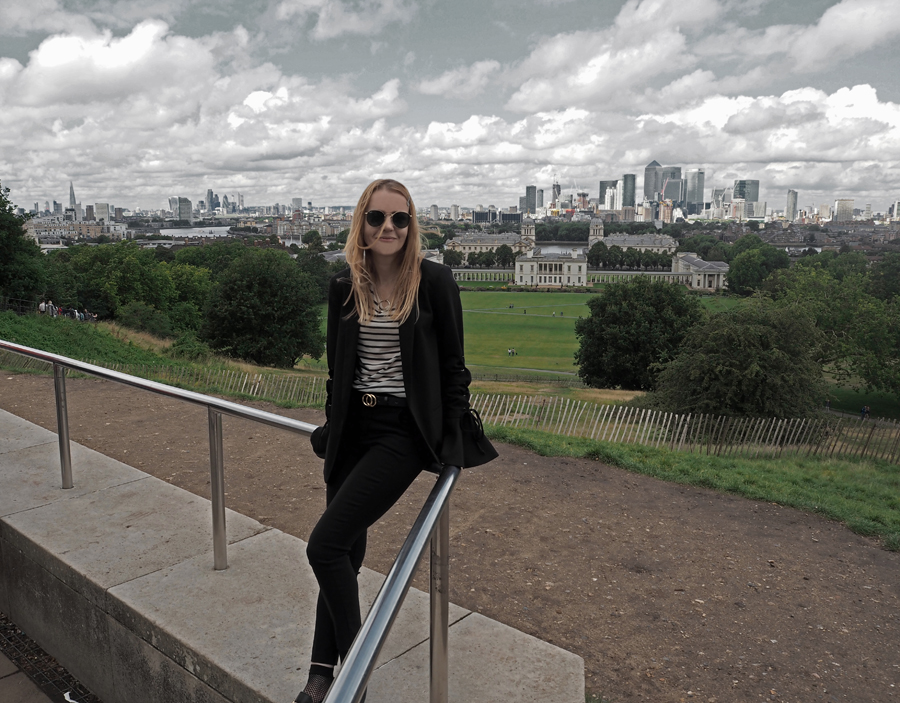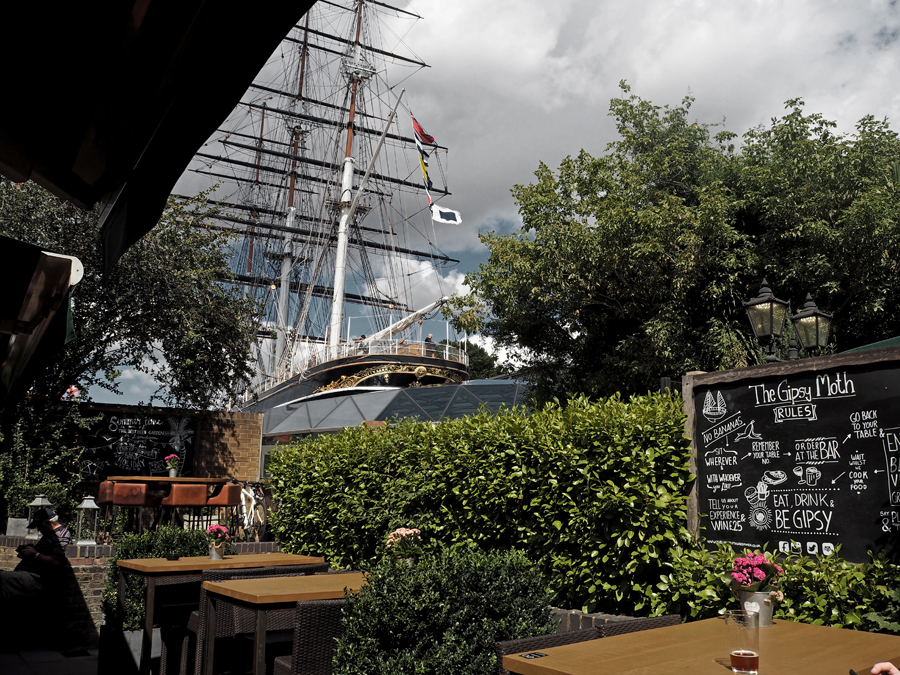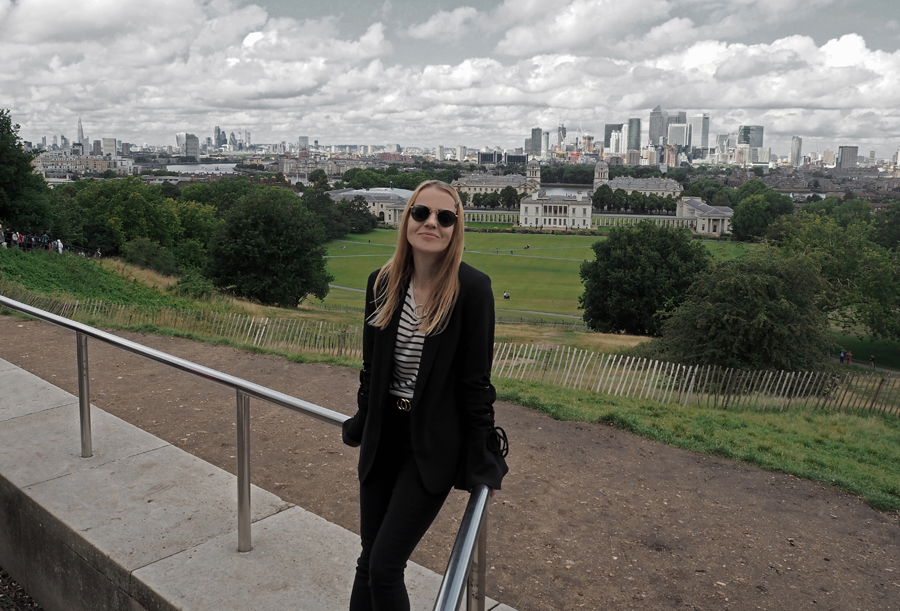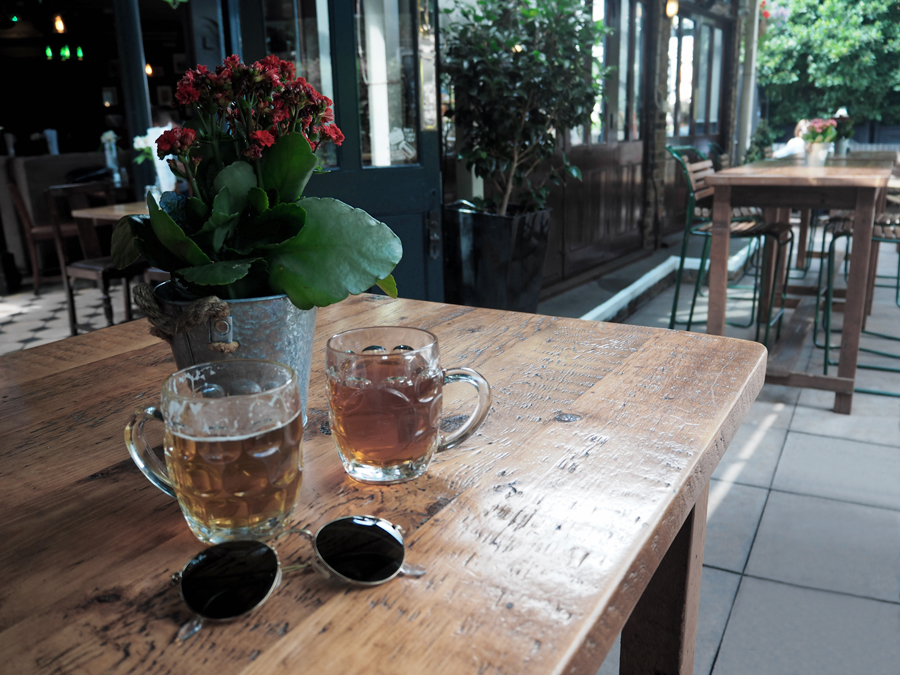 lace-up blazer: Topshop (similar here, here, here, here, here , here and here)
cropped trousers: Mango (similar here, here, here and here)
striped tee: H&M (similar here and here)
loafers: Topshop (similar here, here, here and here)
fishnet socks: Topshop (similar here)
belt: H&M (similar here, here, here and here)
bag: Nakedvice
sunglasses: Ray-Ban