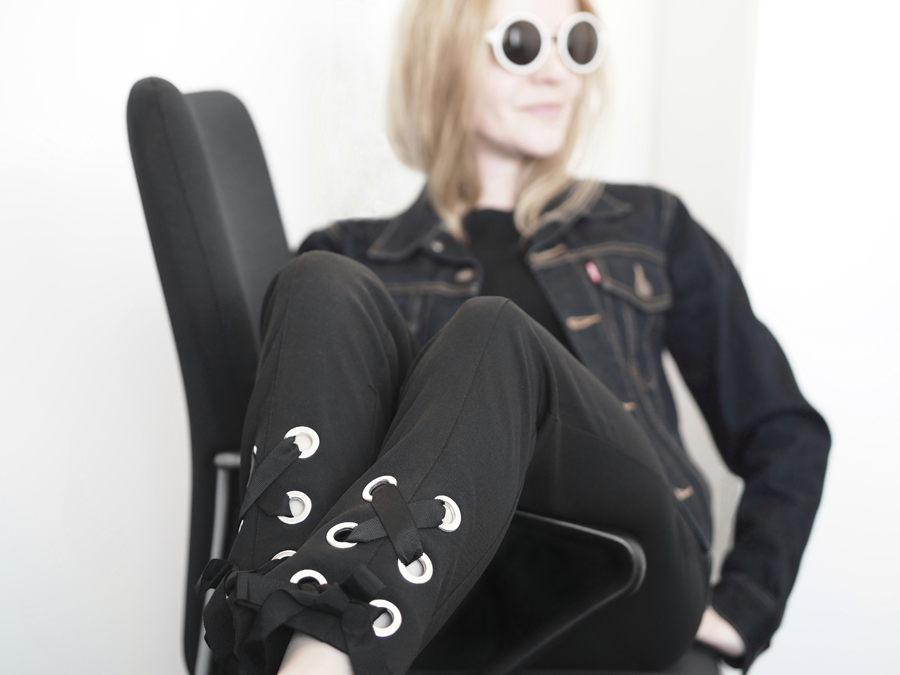 Eyelet magic
Hey dears, I don't know about you but I'm sooo not over lace-up stuff, especially oversized eyelets! Even on Epic Street Style, I have done the eyelet jumper, the lace-up jeans and the lace-up shirt. Still, I couldn't resist a different take on the big eyelets – this time, gracing the hems of high-waisted tailored trousers.
The outfit
The most important trick about this look is how to best work the oversized eyelet detail. In one word: simply. The eyelets tend to rule the outfit so I thought I was better off with the purest minimal stuff to pair with these trousers. I picked a knitted high neck short sleeved vintage top, some simple V-cut flat shoes (details and outfit) and a cute classic indigo denim jacket. To inject back some extra fabulousness into the somewhat demure look, I wore my old white round sunglasses. An alternative way to do that is with a bag (red, perhaps?), but today I just went with the practical big tote.
My new denim jacket 'hack'
It's just a pick-the-right-thing type of hack but I thought, if it helped a single one of you out there it was worth the try. So, here's the thing. I always look for the perfect classic denim jacket. As a result, I own a pile of them, mostly high street and vintage. Each lying in the closet, unworn, of course. Last month, I popped into a charity shop in London with someone who wanted to check something out. There, I picked up this girl's Levi's jacket for under £20. It's the perfect size, the perfect darkest blue colour, and a nice slim fit.
I learned that classic denim jackets don't look right or wrong on me by accident. I was just looking in the wrong department. I'm 5'2″, currently wear UK4 blazers and this is a girl's size S jacket. If you're a petite like me, it's a constant struggle: everything that looks great on others feels bulky on me, even if I get the smallest size available. Kidswear can also be tricky, though, as most of the time it's both small and bulky. Still, I'm happy to recommend this 'Mini' cut by Levi's – give it a try if you have the chance, it's totally chic!
Love,
Gabriella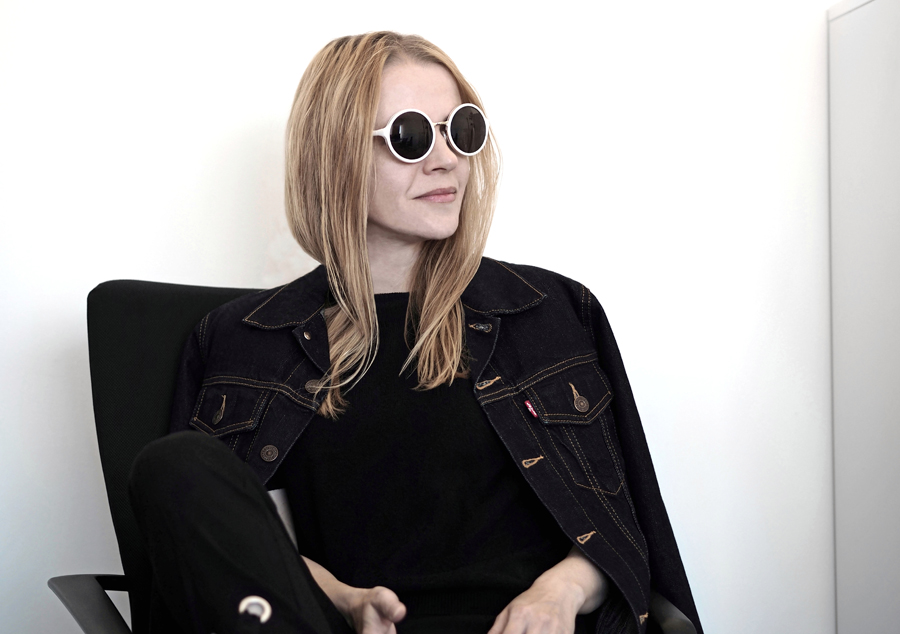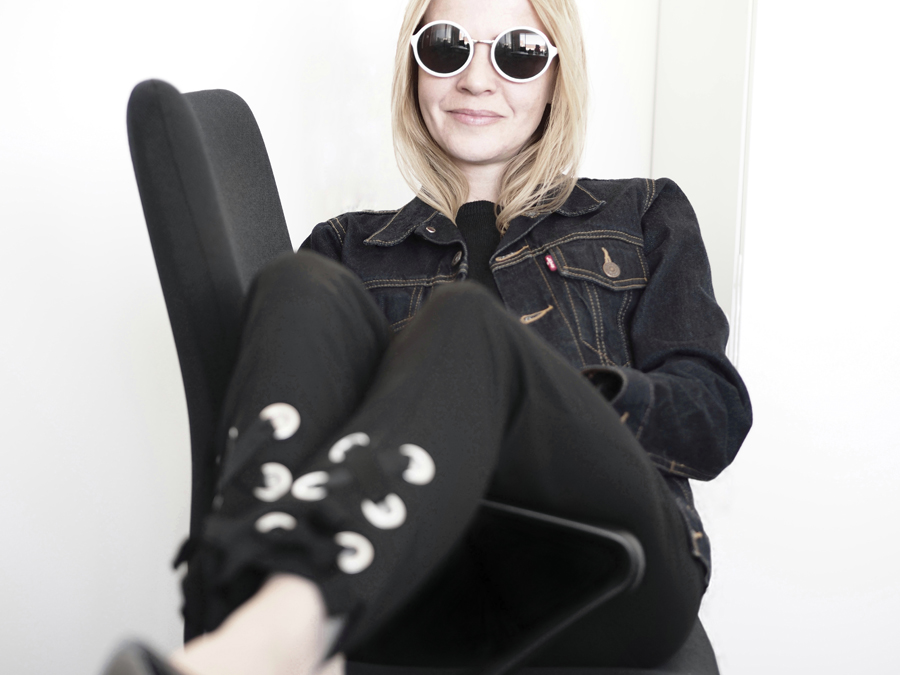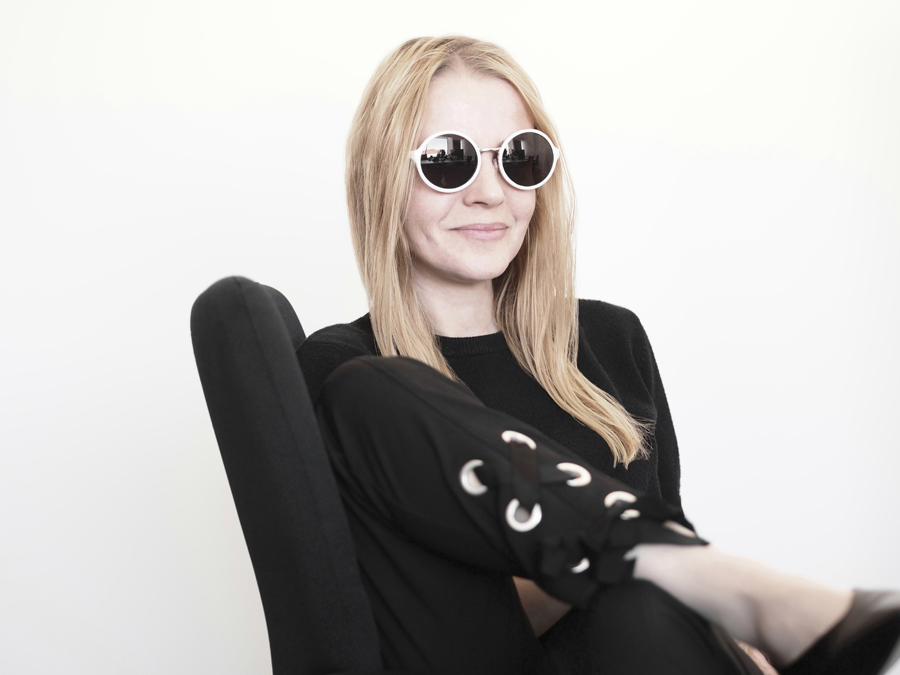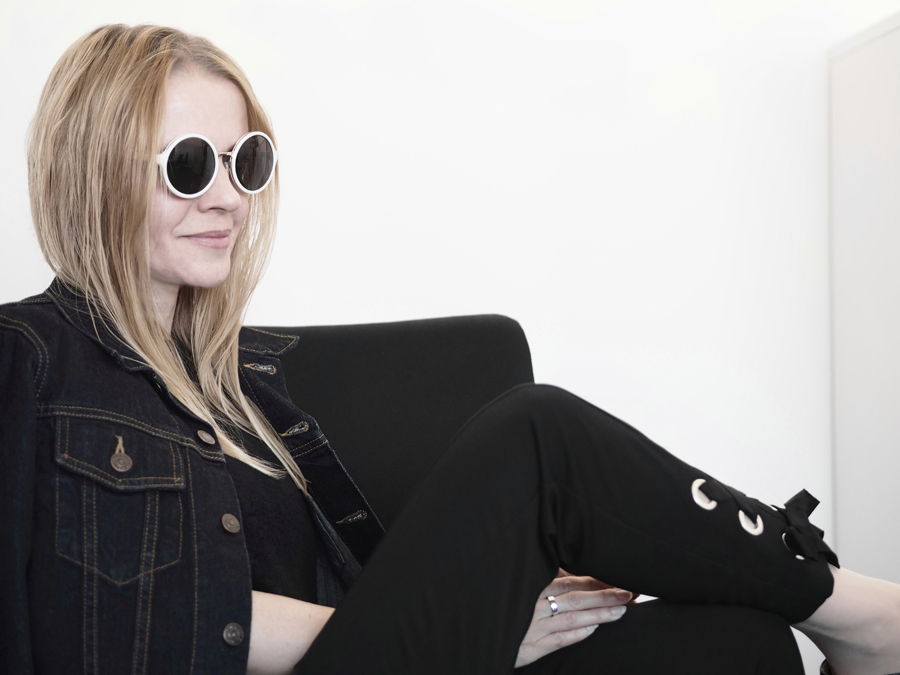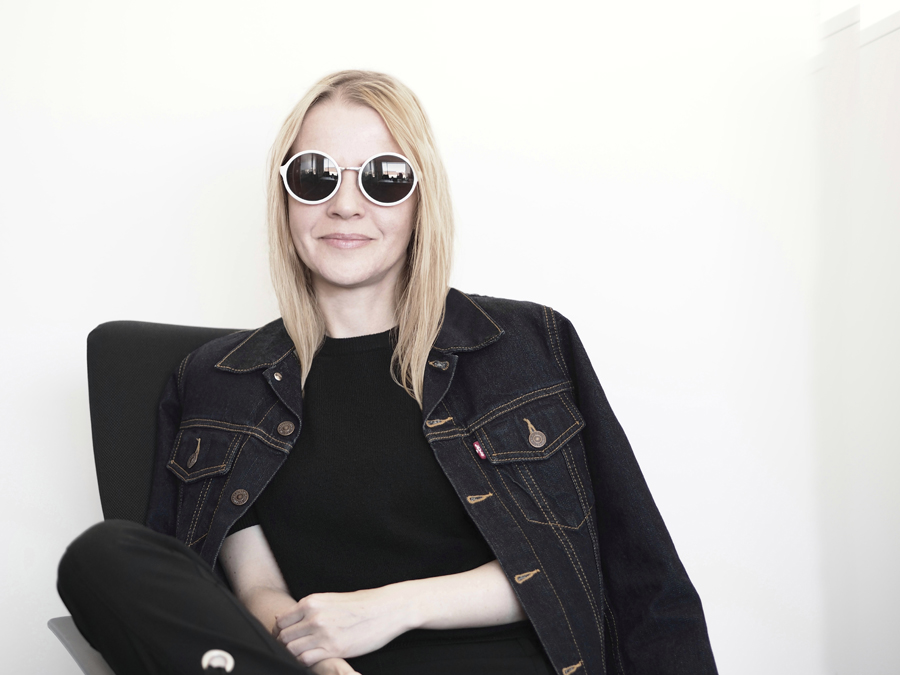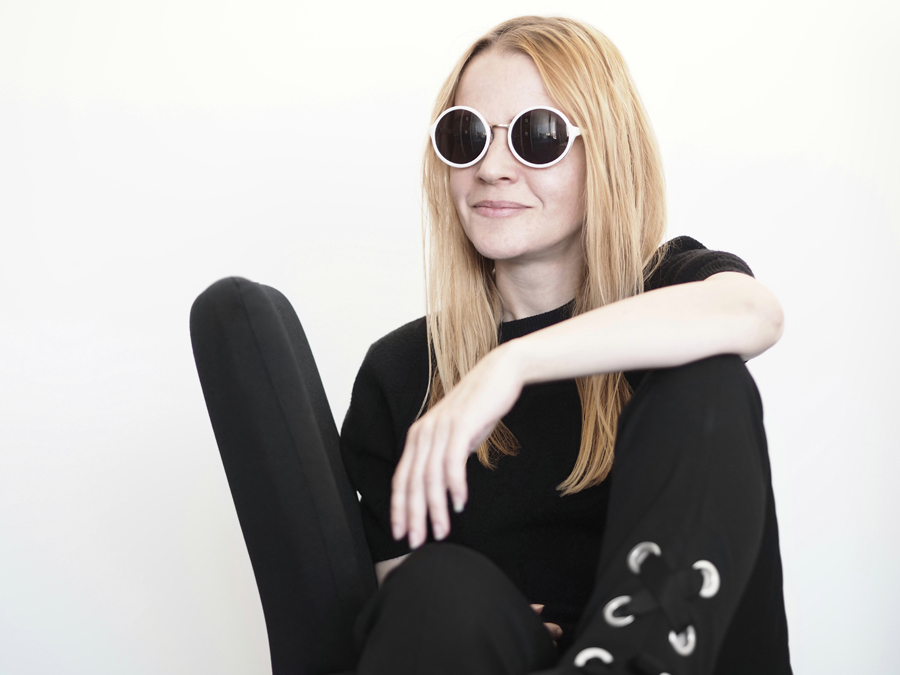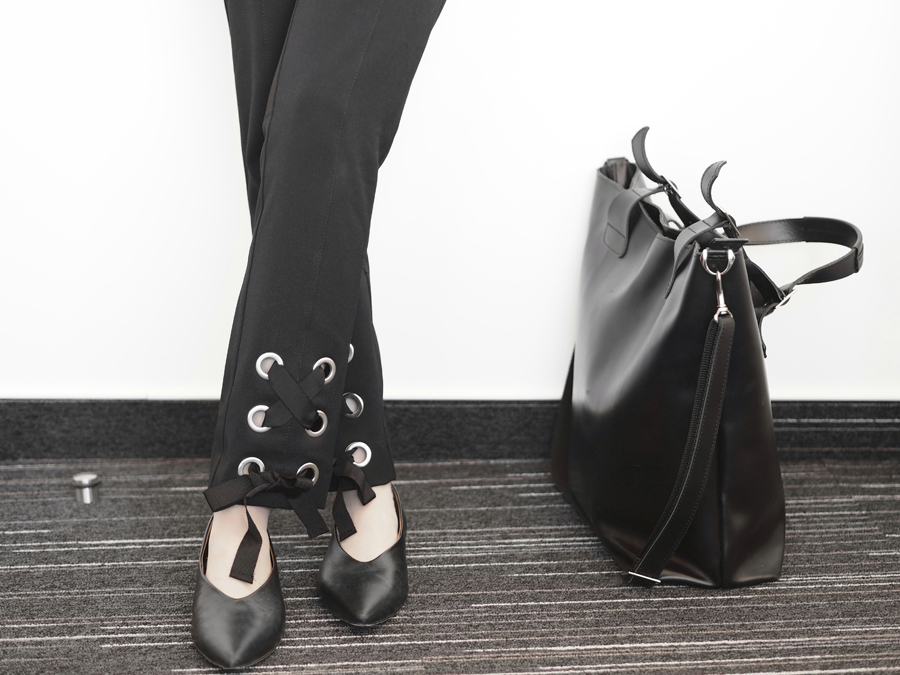 eyelet trousers: H&M
fine-knit tee: vintage (similar here, here and here)
denim jacket: Levi's for Girls size S – UK women's size 4-6 (scour your local charity shops + similar here, here, here, more options here)
leather V-cut flats: H&M (similar here, here and here)
leather tote bag: Etsy (details & tote alternatives here)
round white shades: Primark (similar here, here and here)